When a PC build is finished, the only thing left to worry about is ensuring that everything around it contributes to a more convenient and pleasurable gaming experience. This is where the accessories for a PC come into play. Stands, racks, mousepads, seats, and other equipment provide answers to a variety of problems that might annoy PC gamers.
Many of which are less expensive and have longer lifespans than a PC. PC gaming is a terrific way to unwind after a hard day, socialize with friends online, and enjoy a fast-paced dynamic art form. However, in order to get the most out of the experience, you'll need to invest in a couple of the top gaming accessories.
Yes, you can play games with the mouse and keyboard you use at work, but they aren't always ergonomically constructed. Meanwhile, Bluetooth gaming gadgets are wonderful if you want to keep your desk tidy, but they bring latency, which is undetectable when surfing the web but maybe the difference between life and death.
Furthermore, gaming accessories enable you to adjust several aspects, particularly lighting, to add atmosphere and enjoyment to the experience. When it comes to gaming PCs, you have a plethora of options to guarantee you get the greatest experience possible.
Unlike console gaming, you can configure your gaming PC with just the best hardware and peripherals to maximize every second spent exploring the land of Azeroth in World of Warcraft or securing Victory Royales in Fortnite. That means you should look for the best gaming mouse, gaming keyboard, gaming headset, and other accessories while assembling your gaming arsenal.
You must have precision accuracy for incapacitating headshots, crystal clear audio to detect footsteps approaching your way, and a chair to maintain your stance. Before we get into our recommendations, we believe it's important to point out that you don't have to update your setup all at once, especially if you're new to PC gaming.
Your best bet is to gradually upgrade. Perhaps you already have a pair of high-quality over-ear headphones that you use for school and relaxation and that would work great for gaming. If that's the case, you can put off updating those. However, if your work computer comes with a less-than-impressive standard mouse, you might wish to upgrade to a more configurable one.
Whatever you decide, we recommend starting carefully. A gaming accessory is a specific piece of hardware that is necessary to play games on your PC. They exist in a variety of formats and may significantly boost your experience of gaming. Gaming accessories may range from the simple to the complicated, such as the finest gaming keyboard on the market.
Because there are so many possibilities, selecting the best one might be difficult at times.
If you're locked indoors, like many of us, you may be spending extra time catching up on TV series and playing video games. It seems to reason that PC gaming may be engaging and interesting, and if you play online, it can even help you keep in touch with other humans. Of course, to get the most out of your PC gaming experience, you'll often need more than just a PC.
List of Gaming Accessories for PC:
1. SteelSeries Arctis 7 Headset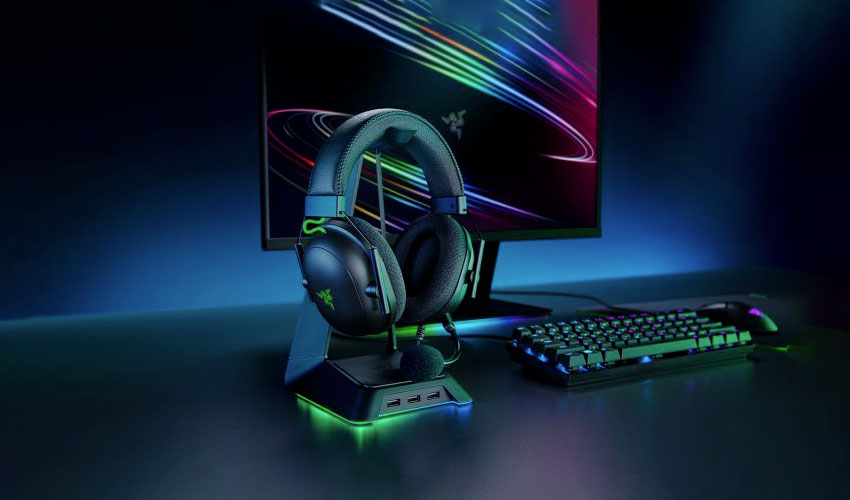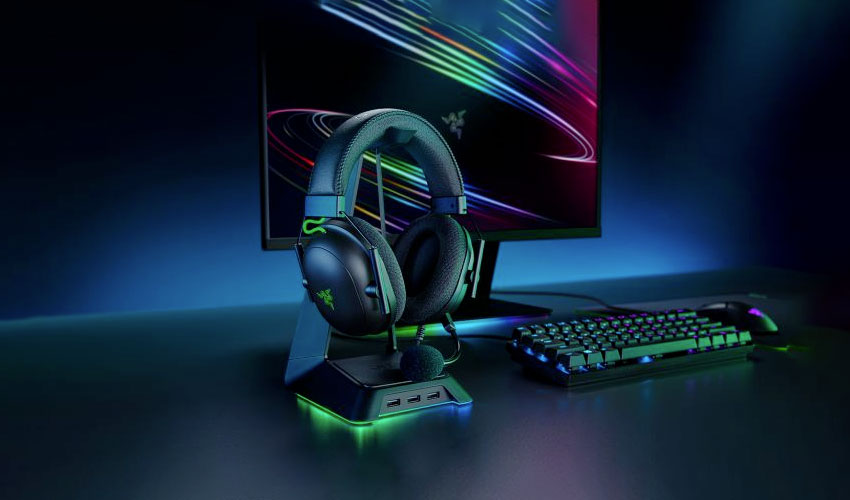 A good gaming headset can make things like explosions, gunfire, and other sounds feel much more realistic, while also allowing you to converse with friends and family via a built-in microphone.
This headset provides a wireless 2.4GHz connection with ultra-low latency and outstanding quality, as well as a cable connection via the built-in connectors. It's safe to say that it's adaptable, sounds fantastic, and is simply the greatest gaming headset for the money on the market.
2. SteelSeries Apex RGB Mechanical Gaming Keyboard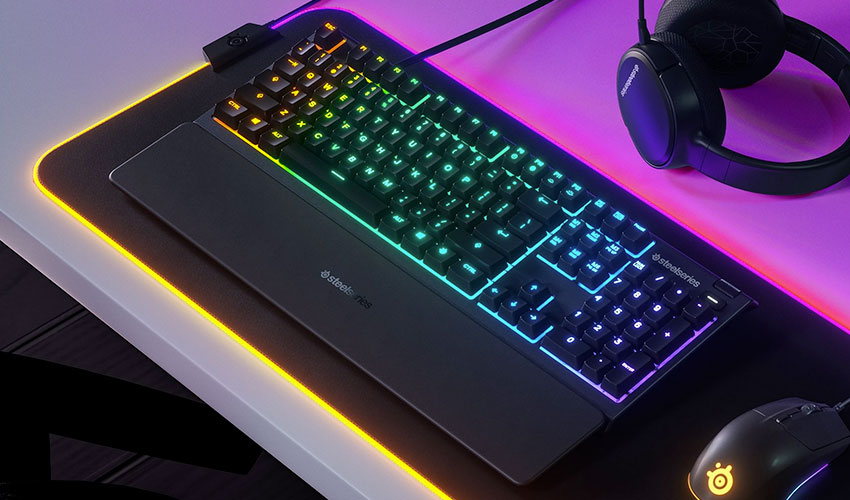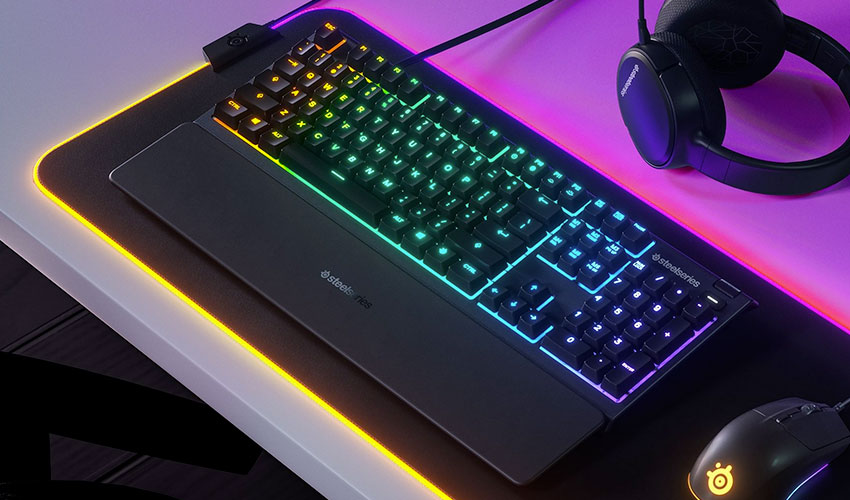 The SteelSeries Apex Pro RGB Mechanical Gaming Keyboard is everything you need if you want to compete with the most competitive gamers, whether your gaming PC doubles as a workstation or you require mechanical keys to ensure you're quick on the draw.
The main selling point here is that the keys themselves are fully changeable with OmniPoint switches, allowing you to customize the travel distance to your exact specifications. It also has complete RGB control, so you can tweak key colors for each game or use the entire spectrum as you see right. It features the ability to send program-specific commands to keys and is made with a dependable, tough aluminum chassis to keep your gaming keyboard in good condition.
3. Samsung 49-Inch CRG9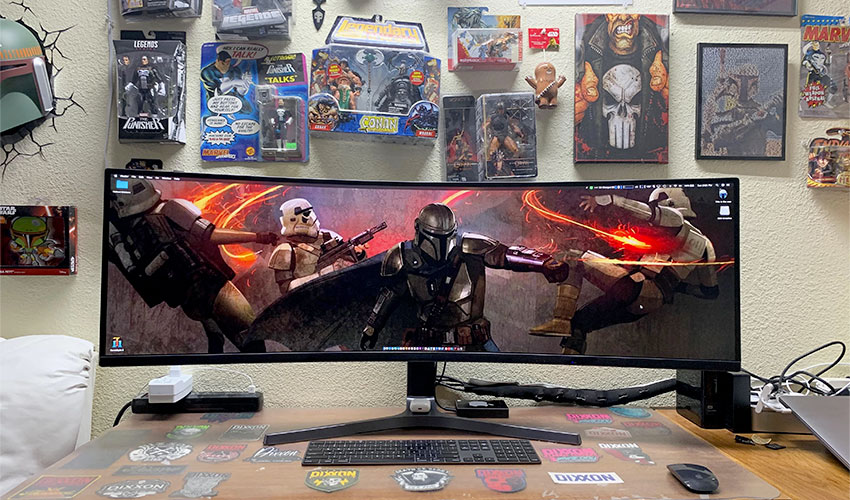 The Samsung 49-Inch CRG9 is an essential component of any professional gaming setup. This curved monitor not only looks good, but it also has an ultra-wide field of view, which allows you to fill up the screen and not miss anything. This gaming monitor with HDR delivers enhanced detail in both bright and dark surroundings and has Samsung's Quantum Dot for a more vivid experience.
The FreeSync 2 technology, together with the Samsung 49-Inch CRG9's native 120Hz refresh rate, helps to keep screen tearing to a minimum. Without latency, you may simply play any sort of game, even competitive eSports. Overall, the Samsung 49-Inch CRG9 will provide an excellent gaming experience.
It's not cheap, but if you want to get the most out of your gaming system, this curved ultrawide gaming display is well worth the money.
4. Razer Viper 8KHz mouse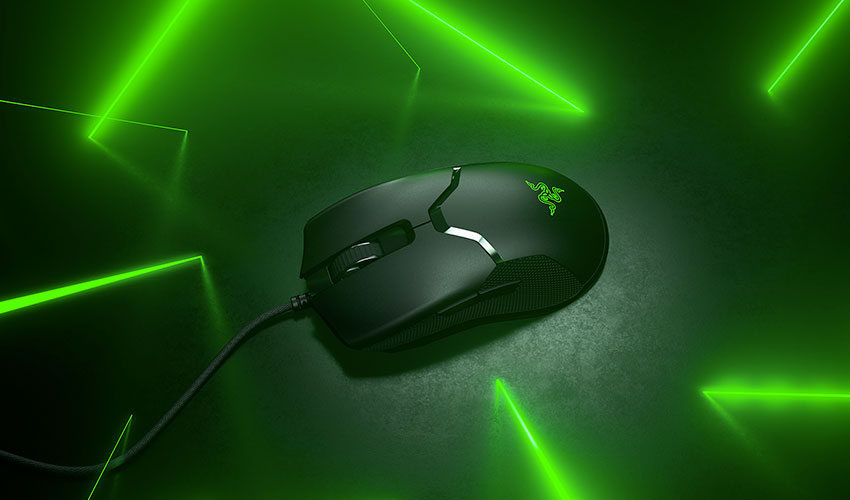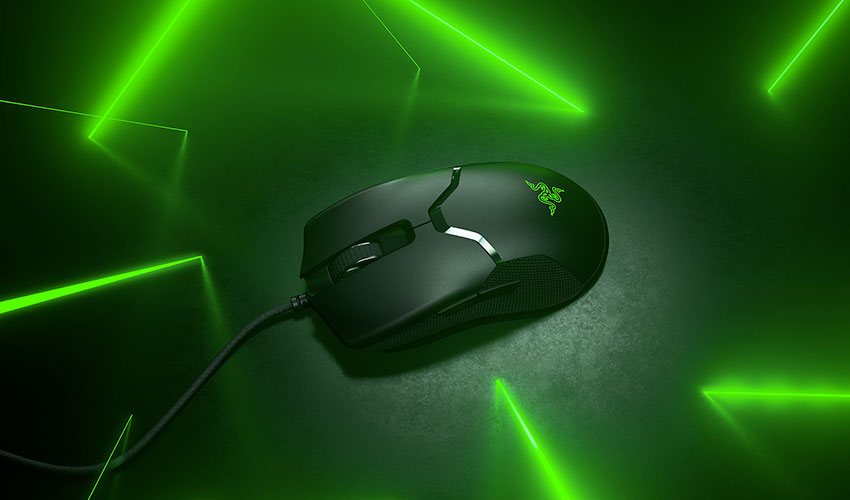 For excellent performance, the Razer Viper 8K has mechanical clickers, a 5G optical sensor, and an 8K polling rate. It's comfortable, built to Razer's customary high standards, and great for competitive gaming. This is the wired gaming mouse to acquire if you desire one.
5. Corsair MM300 Gaming Mouse Pad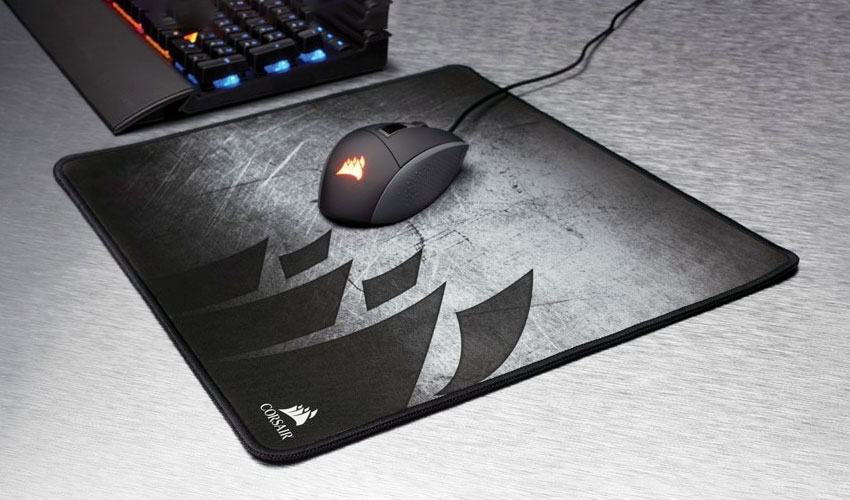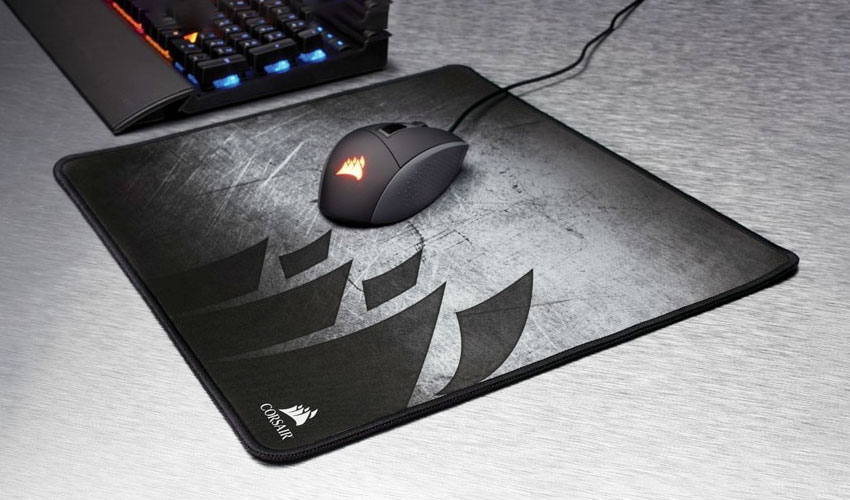 A decent mouse pad is an essential piece of gaming equipment, and some of the elements to consider while shopping for one include the size, shape, and substance; double-sided or single-sided; and whether or not wrist support should be included with the purchase.
Many people like hard plastic mousepads, however, the surface ultimately becomes scratched or too smooth to use comfortably, whilst fabric mousepads frequently wear out due to regular usage. Many reviews, however, confirm to Corsair's MM300 Anti-Fray cloth mouse pad is one of the finest even after several years of gaming.
6. Topbooc cable management kit
Internally, any well-built PC will have strong cable management, yet externally, a PC's cords are rarely neatly controlled. PSUs, monitors, headsets, microphones, and other gear, peripherals, and accessories add a significant amount of wire to a setup, which can muddy an otherwise clean design.
Topbooc's cable management kit provides a dependable answer to this problem. The set includes four wire sleeves, 100 zip ties, ten cable clamps, and two sticky cable tie rolls, making it simple to organize a PC's space.
7. Logitech Wireless Gaming Mouse Charging Pad
The nicest thing about a wireless gaming mouse is that it eliminates cord drag, but this comes at the hefty expense of having to stop and charge. No more! Logitech's unique Powerplay technology, which is compatible with their G703 and G903 gaming mouse, enables you continuous charging while gaming! This allows you to play for as long as you like in a comfortable and speedy manner.
8. Logitech G502 Hero Mouse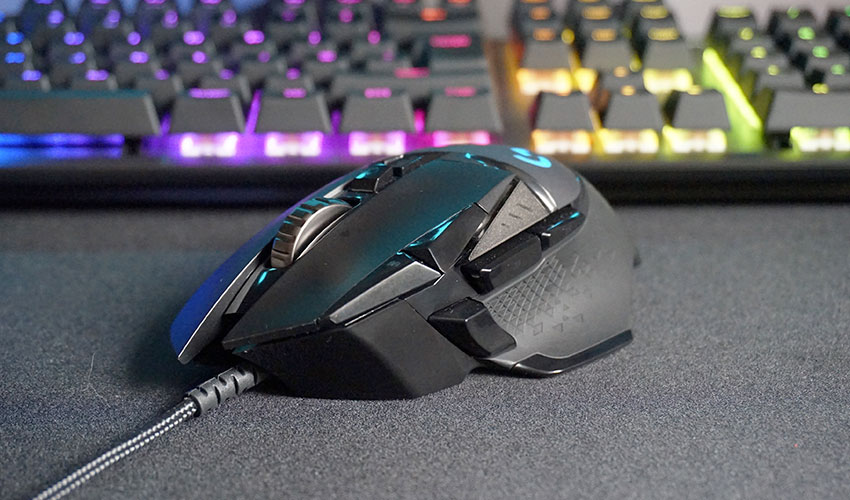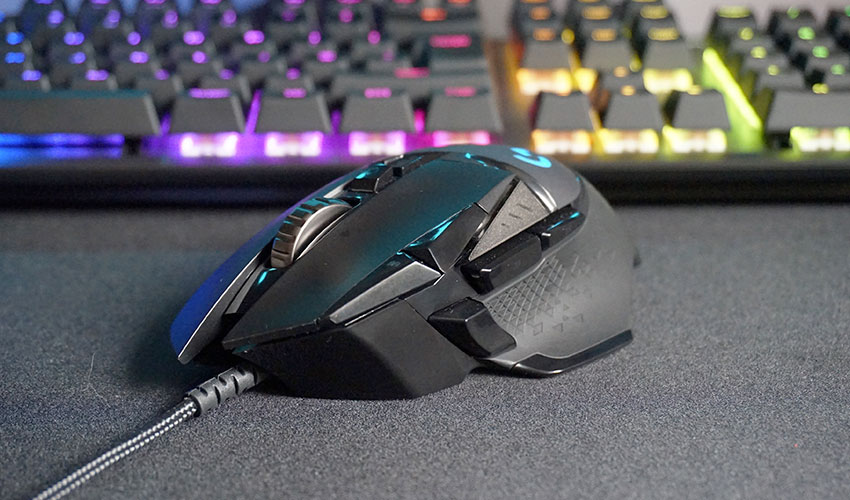 Gamers want gaming mice that are accurate, ergonomic, and customizable. The Logitech G502 Hero checks all of those criteria while also providing a sleek, gamer-friendly design. The mouse even comes with weights that can be added or withdrawn from an inside compartment, allowing the user to make it seem lighter or heavier based on their preferences.
9. SteelSeries QcK Prism RGB Mousepad
SteelSeries provides a particularly good one, with enough space to cover any section of your desk dedicated to in-game movement. The QcK Prism has LEDs around the exterior that allow you to illuminate the surface with complete RGB lighting that you may configure.
You may also choose to game on the quality hard polymer surface or the micro-textured fabric of this mousepad, depending on what feels more comfortable for you. Furthermore, if you buy any other SteelSeries hardware, you may sync your lighting across items.
You can rely on this bad guy not to slip during a heated fight. Say goodbye to the floppy old pads of yesteryear and hello to the future with this vibrant choice.
10. Razer BlackWidow V3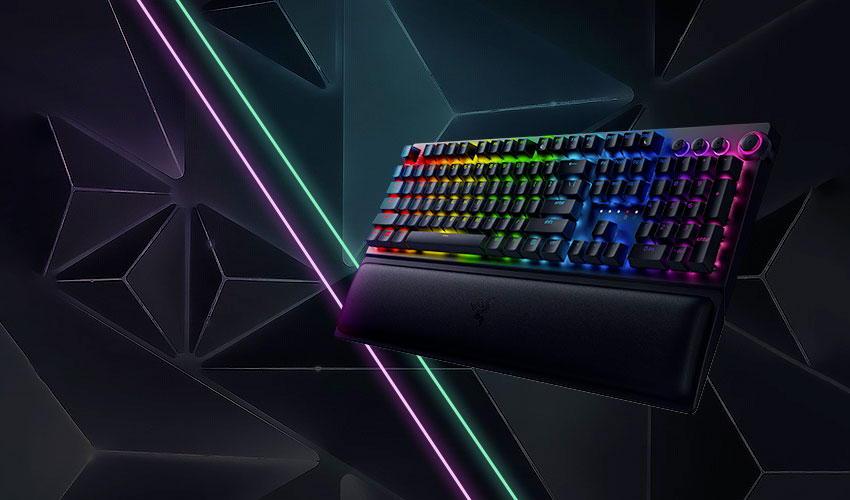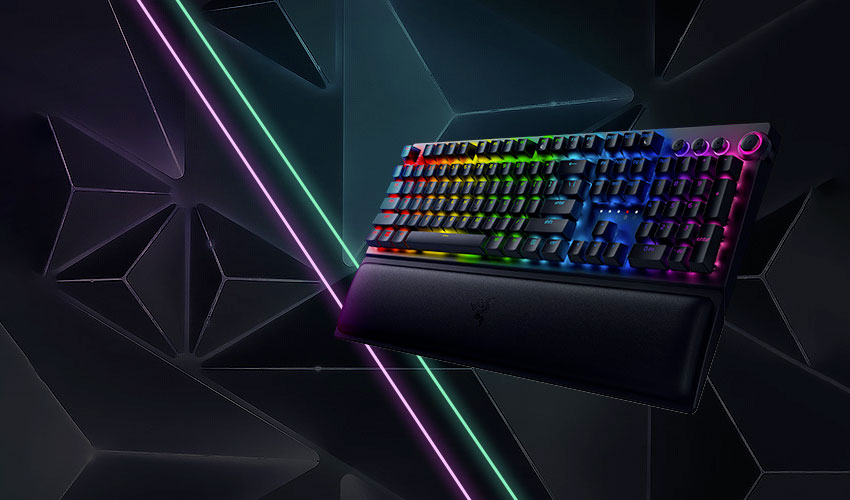 The Razer BlackWidow V3 is a low-cost option to round up your gaming setup. It has RGB lights, Yellow switches, and a media control dial, and it works wonderfully. The keys have a 1.2mm actuation point, making it easy to type and game on them.
While this keyboard is wireless, it can also be used through Bluetooth and USB-C, allowing you to charge it while gaming. A thick detachable magnetic wrist rest that is ergonomically built for lengthy gaming sessions is included. While some gamers like a wrist rest for typing in-game chat, others choose to go without it for competitive gaming.
The Razer BlackWidow V3 is extremely sturdy because of its metal frame. Each key supports double-shot molding, ensuring that your writing and numbers do not fade over time. While you may use this gaming keyboard on both Windows and Mac, you will not be able to utilize the program on Mac computers.
11. Razer Hammerhead True Wireless Pro earbuds
For gamers, Razer's new Hammerhead earbuds offer a real alternative to a complete headset. Despite their wireless nature, they include active noise cancellation, THX certification, configurable EQ, and minimal latency. Because of the built-in microphones, your speech comes through clearly, and the buds come with a variety of additional tips to help you find a comfortable fit.
12. Oculus Rift S VR Headset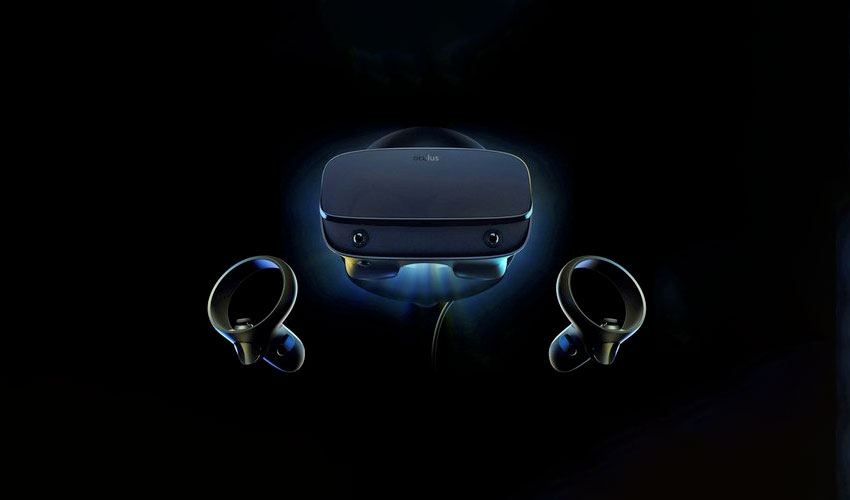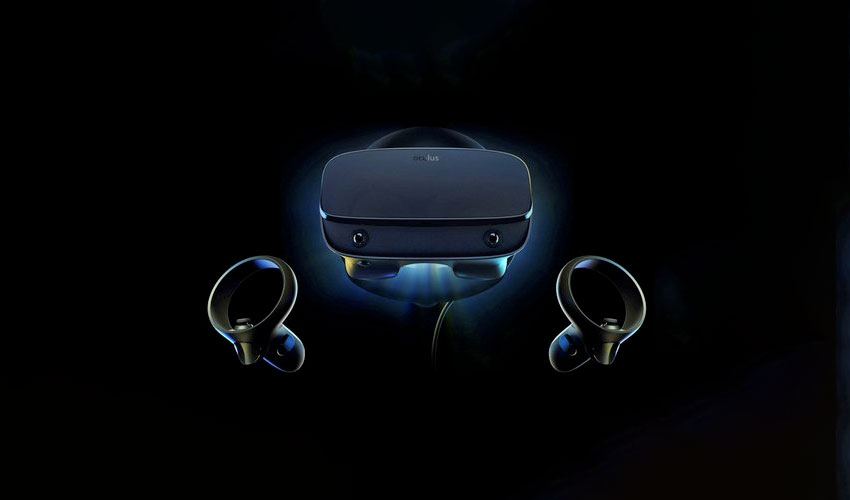 The Oculus Rift S is the absolute pinnacle of PC gaming immersion, with an elevated display than the classic Oculus Rift, dramatically reducing the dreaded "screen-door" effect and a superior design that emphasizes simplicity and relaxation, so that your motions translate directly to the game without feeling hindered by clunky hardware.
With such a large library of titles now available on the Oculus store, now is the greatest moment to try virtual reality, and the Oculus Rift S is the finest means to do it.
13. Xbox Elite Wireless Controller Series 2
While a mouse and keyboard are the standards for PC gaming, a gamepad may be a lot more convenient. In that scenario, the Microsoft Elite Series 2 Xbox One Controller, which is also compatible with your PC, is worth considering. The controller is a touch hefty, but it's without a doubt the greatest gamepad controller available, and the fact that it has so much adjustment makes it quite adaptable. It even has Bluetooth capabilities, allowing you to utilize it with your mobile device.
14. GTRacing Gaming Chair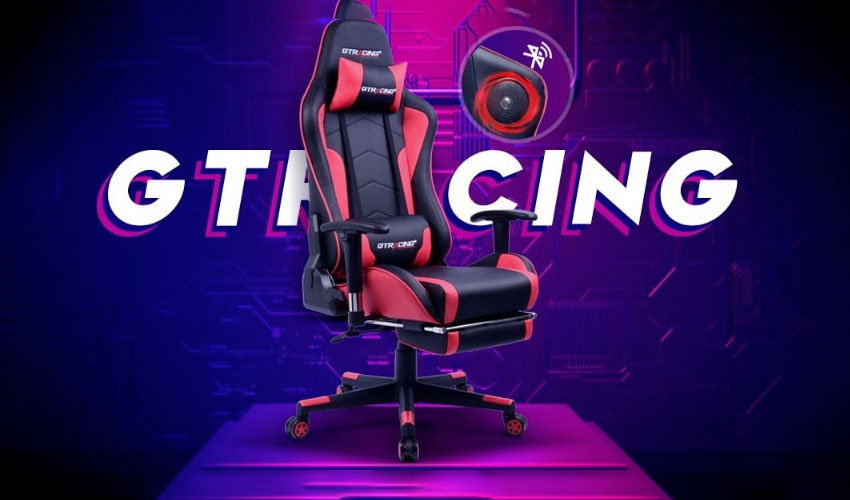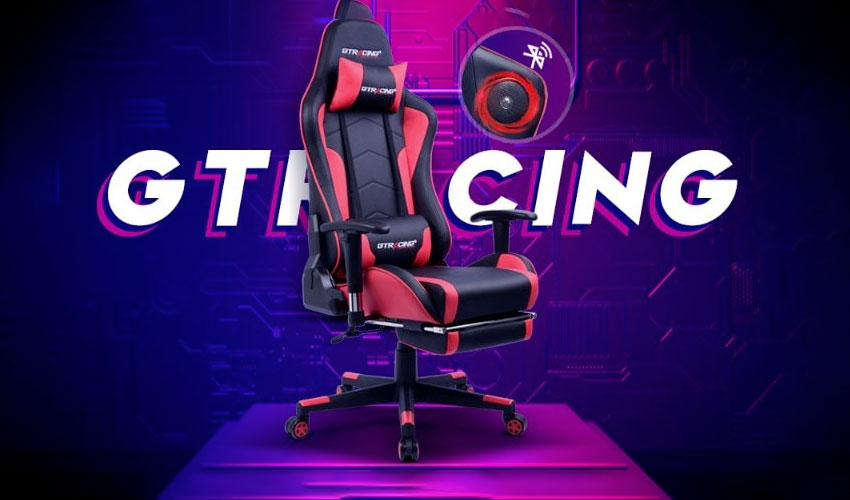 When it comes to PC gaming, your mouse, keyboard, and headset are unquestionably vital. However, without a place to sit, you won't be able to do anything. The GTRacing Gaming Chair is available in a range of colors and can accommodate players weighing up to 300 pounds.
It has a solid metal frame with head and lumbar cushioning that are designed to support your spine and head as you relax for long gaming sessions. With something like a 360-degree swivel and adjustable seat height, this gaming seat can relax and rock as needed.
Furthermore, the chair is made of PU leather with nylon casters to ensure that you may move from point A to point B in your office with the least amount of resistance. Go completely black or suit your chair to the gaming setup. In either case, this company has you covered.
15. Razer Nommo Chroma
The Razer Nommo Chroma is an RGB speaker for your gaming setup. They work nicely and are compatible with other Razer RGB items, making it simple to build a great gaming environment. The sound quality is optimized for gaming, but it is adequate for listening to music as well.
The adjustable bass is a nice touch, and the low notes are adequate for an immersive experience. The subwoofer has a lot of power, but the high-end tones are a little muddy. The RGB lights may be seen around the bottom of the speakers, which protects your eyes from overexposure to light. You can enhance the colorful experience by using Razer's software, but you can still enjoy the Razer Nommo Chroma's great performance without it.