Here are some of the ways to transfer files from pc to iPhone
1. iCloud Drive allows you to transfer files from your computer to your iPhone
You've probably heard of iCloud, the cloud service that most Apple customers have access to. The storage drive of this service is referred to as iCloud Drive.
iCloud Drive allows users to store their files in the cloud and view them later. This function is available on most devices, including Mac, Windows PC, Android, and iOS, and it can be used to save videos, pictures, documents, and other types of data. Some of the things you can accomplish using iCloud Drive are as follows:
Share your files across all of your iCloud Drive-enabled devices.
Sync your data using iCloud-compatible apps.
Make folders in which to save your files.
Work on the same file as your colleagues.
Other individuals can see your files if you share them with them.
That's all there is to iCloud's capabilities. You can accomplish these things in addition to transferring files from your PC to your iPhone. Here are the prerequisites for using such a method:
Apple's iOS device or the most recent version of the Mac
You'll need an Apple ID to sign in to your iCloud devices.
Once you've met these requirements, you'll be able to transfer files using iCloud Drive instead of iTunes. With that said, this strategy can be used in a variety of ways. Here are some examples of those techniques:
Open a browser window and navigate to the /iCloud.com website.
Locate the iCloud Drive folder in your Mac's Finder.
Locate the iCloud Drive folder in your Windows PC's File Explorer.
Use the Files app, which is compatible with iOS 11 and later.
You can now keep files from your PC on the iCloud Drive once you've accessed it. You can, on the other hand, transfer such files to your iPhone without using iTunes. As a result, it is an excellent approach to assist you in doing so. The only drawback is that you'll need access to the internet for this. If you don't want it, there is an alternative that does not involve the use of the internet.
2. Use iTunes to transfer files from your computer to your iPhone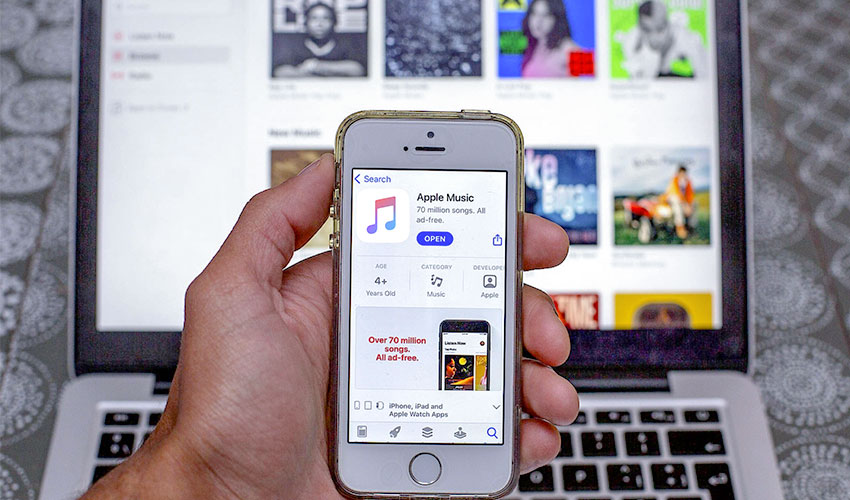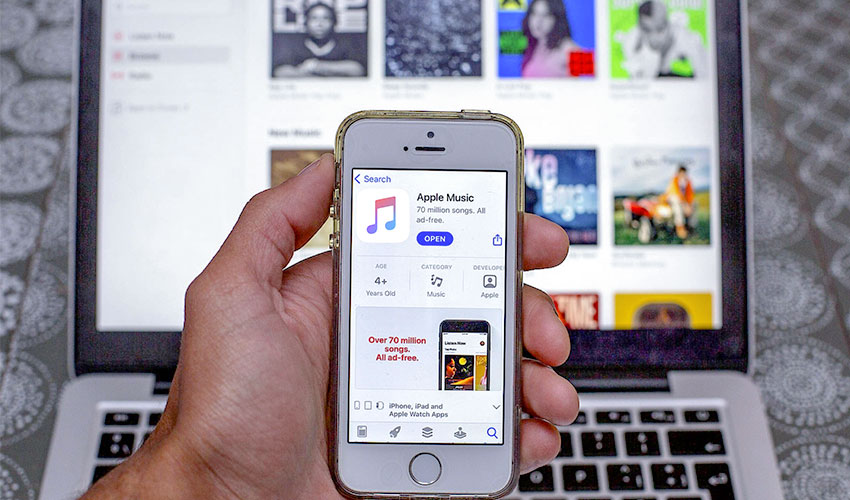 Apple also developed iTunes, which is another built-in function. It differs from iCloud in that it was not designed as a cloud storage capability. iTunes is primarily a multimedia player with file management capabilities that allow it to transfer files.
While iTunes has several features to help with file management, we'll be using the File Sharing tool to move files from PC to iPhone. To use this functionality, just follow the pattern listed below :
If you're using a Mac, check sure it's up to date, and if you're using Windows, make sure it's Windows 7 or later.
Update your iPhone to the latest iOS version available.
Install a programme that supports the File Sharing functionality.
Obtain a USB cable.
As you can see, the most important thing is to make sure that all of your gadgets are up to current. This is due to the fact that the File Sharing feature is a relatively new addition to iTunes' toolkit. Furthermore, you must have an appropriate app, which you may check when transferring your files using iTunes:
Open the iTunes application on your Mac or Windows PC.
Connect your iPhone to your computer via a USB cord, just as you did previously.
Once iTunes has recognised your iPhone, go to iTunes and select Device from the smartphone-shaped icon.
Select the device that corresponds to your iPhone in the Device section.
You may now use your iPhone to access options.
Click on the File Sharing in the left sidebar.
When you select this option, you'll be presented with a list of apps that are compatible with the sharing feature. Simply choose the app that has access to the files you'd like to send.
Following the selection of an app, a list of files will appear in the right-hand corner of the window.
Simply drag a file from your PC to the list of files in iTunes to begin transferring files from PC to iPhone. You may also use the Add button to find the file you wish to transfer and then explore for it.
When you're finished transferring files, click Done.
As you may have guessed, the biggest disadvantage of using iTunes is that you'll require a File Sharing software that works with it. If you don't, you won't be able to use this strategy at all. In that situation, you'll need to employ a different approach.
Also See: Microsoft Phone Link App Now Lets You Use iMessage from Your PC
3. Transferring Files from a Computer to an iPhone Using the Windows File Explorer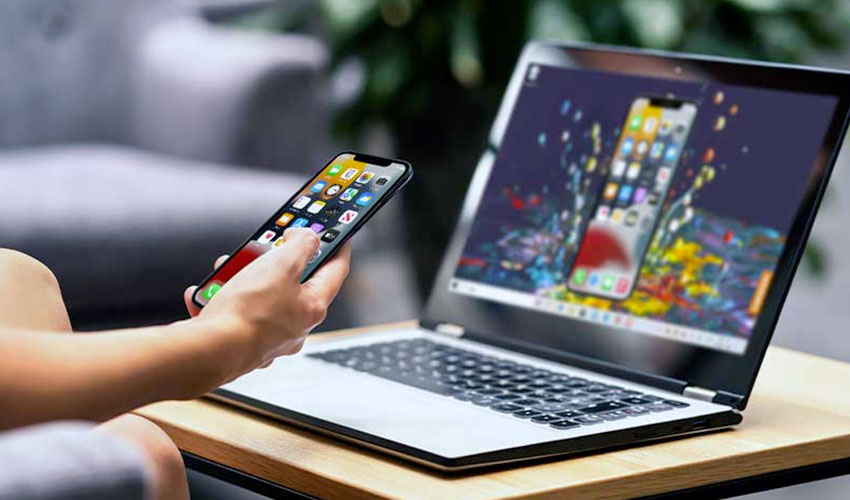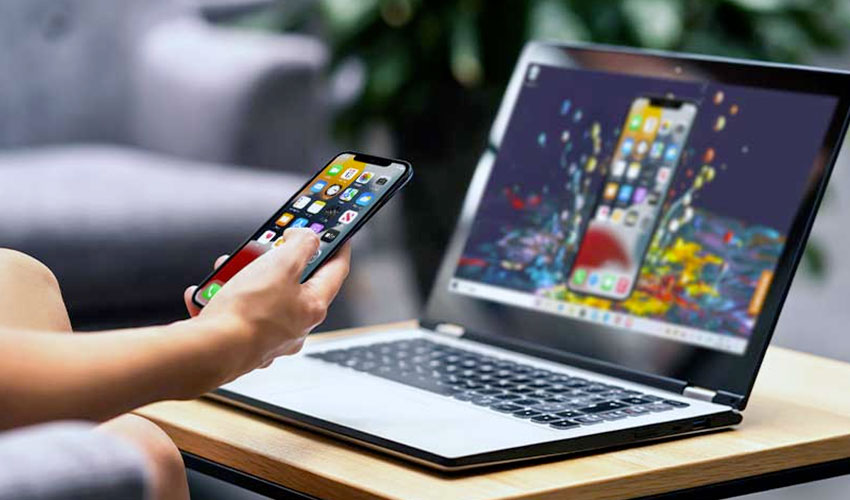 You might believe that transferring files without iTunes necessitates the usage of a specific tool. In actuality, File Explorer can accomplish this for you.
File Explorer is a file transfer and management application for Windows PCs. It makes it simple to retrieve your files and explore your PC's storage. To be honest, it's the simplest option.
There are, however, a number of prerequisites that must be completed before you may use this strategy. Here are some of the requirements:
A USB cable for iPhones running Windows 7 or later.
Using a USB cord, connect your iPhone to your Windows PC.
Start a File Explorer session on Windows once you've connected.
Now, depending on your Windows version, go to My Computeror This PC, albeit it should be one of these two.
Go to the drive that reflects your linked iPhone from this point.
Go to Internal Storage after you've entered the drive.
Locate the files you want to transfer next. Select them and make them transfer to your computer. It can go wherever you want as long as it's on your Windows PC and not on your iPhone.
It may take some time, but it should be feasible in the shortest amount of time. This time, it's limited to specific Windows versions.
Also see: 14 Best Apps to Transfer Data from old Android to New Android
4. Use Nearby Sharing to transfer files from your PC to your iPhone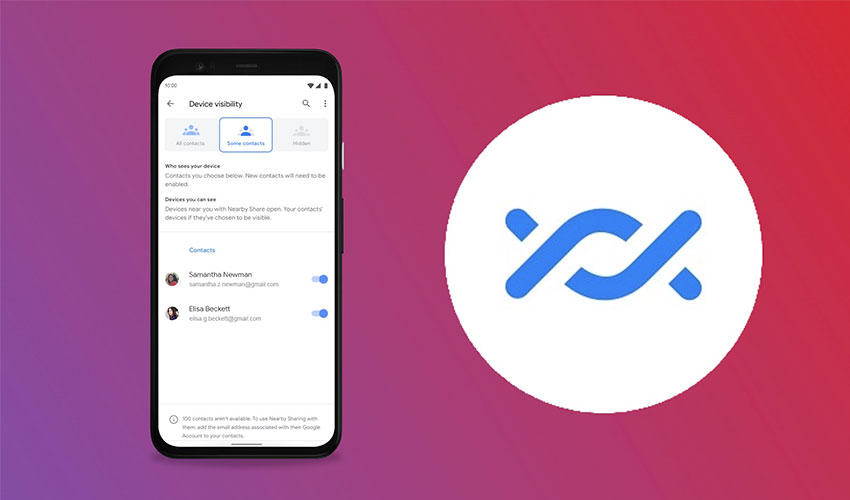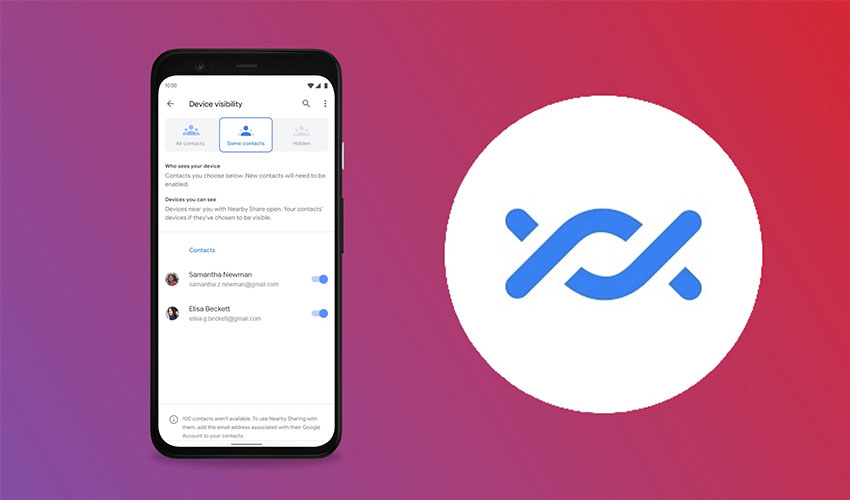 Nearby Sharing will be used in our last entry to transfer files from a PC to an iPhone without using iTunes. It's how a lot of individuals send and receive files from their buddies.
You can think of it as a less powerful version of iCloud because it can only be utilised by people who are close to the source, whereas iCloud can be used by those who are miles away. In any case, here's a list of things to accomplish first:
You have a Windows 10 computer with Nearby Sharing enabled.
You should update your iPhone to the most recent version.
Make sure the device you'll be transmitting the file to is close by.
After you've completed these steps, you're ready to use Nearby Sharing to transfer files from your PC to your iPhone. The following are the steps you must take:
Go to Settings> System > Shared Experiences on your Windows PC. Enable the Nearby sharing option here.
Check to see if your iPhone's Bluetooth is turned on.
Now you need to find the files you wish to transfer. Right-click on the file in question, then select Share. Select Nearby sharing from the drop-down menu.
You'll be given a list of devices that can be shared. Choose the one that is appropriate for your iPhone.
This will begin the process of sharing. You may receive prompts asking if you want to accept the file. Of course, you must first agree before the file transfer process can begin.
5. Using Software to Transfer Files from a PC to an iPhone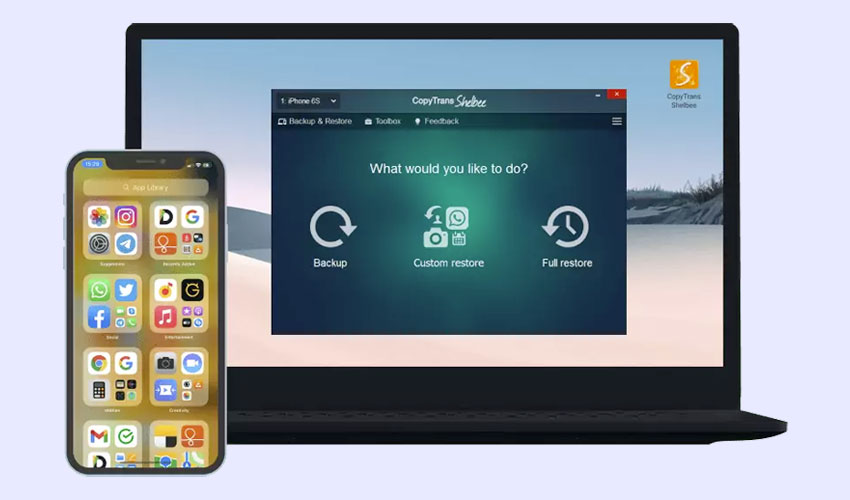 FoneDog Phone Transfer, a third-party programme, is our most recommended option for transferring files from your PC to your iPhone without using iTunes.
FoneDog Phone Transfer is a data transfer programme that can transfer a wide range of files. It can move photographs, videos, audio, and even minute bits of information like contacts. Furthermore, FoneDog Phone Transfer is compatible with the most recent version of the iPhone, up to iOS 14.
That's basically all there is to know about this data transmission programme. Now, utilising FoneDog Phone Transfer, you may transfer files from your PC to your iPhone without using iTunes.
Related Search: How to Transfer files with AirDrop on iPhone or Mac
Step 1: Connect your iPhone to your computer in the first step.
To begin, open the FoneDog Phone Transfer application. Next, connect the PC with the files you want to transfer to the iPhone with the files you want to transfer. You can accomplish this in any way you like, however for a more reliable connection, we recommend utilising a USB cable.
Step 2: Select a File Type
Once the two devices have established a connection, the FoneDog Phone Transfer window will provide some information about the linked device. There will be a selection of file kinds on the left panel, including Photos, Music, Videos, Contacts, and Messages. Simply choose the one you'd like to transfer.
Step 3: Move Files from Your Computer to Your iPhone
When you choose a file type, a list of items appears in the right panel. By checking the checkboxes next to the objects you want to transfer, you can choose them. Once you've finished making your selections, go to the top of the selection window and hit the Export to PC or Other iPhone Devices button.
After you've completed these three steps, all you have to do now is wait for the file transfer to complete. This method, however, is not suitable for people who dislike utilising third-party software.
More on this topic…
Conclusion
You now have five options for transferring files from your PC to your iPhone, including using iTunes. While they all serve the same objective, they each have their own set of advantages and disadvantages. It's up to you to pick which strategy is best for your situation.
We recommend that you retain backups of your files regardless of which method you choose, especially if you are transferring them. This will help you avoid problems like data loss.