Google WorkSpace (The new version of GSuite) is quite famous for managing the work and projects. Google WorkSpace is very helpful by accessing their cloud computing, productivity & collaboration products for corporate businesses. Google Chat (an upgraded version of Hangouts) is one of those tools used for quick communication between team members, and Google pushes their WorkSpace Users to use Chat instead of Hangouts. Google Chat has various improvements, but there is a big drawback, and it is related to Notification.
Unlike Hangouts, Google Chat Notifications are not working if Desktop Chat App or Browser's Chat Tab is not open. The core reason behind this problem is, Google Chat isn't working in the background as Hangouts does. In desktop apps, Hangouts is built and used as an extension product of Google, and any extension is allowed to work as a background service. Because of this feature, Hangouts extension can show the desktop notification even if chrome is not open, but its background service may still be up. In contrast, the Google Chat Desktop App is available as Progressive Web App (PWA), and technically, Chrome's PWA products are not working as background service.
So, to keep getting desktop notifications for Google Chat, only one option is to stay open Google Chat's Desktop App or Chrome Tab to make sure that the chat service is running. This means, Even if all of your notifications settings are okay, there is no chance of receiving desktop notifications if Chat isn't open.
Solution: Keep Google Chat App Open
First, ensure that all the basic Google Notification Settings are set up correctly.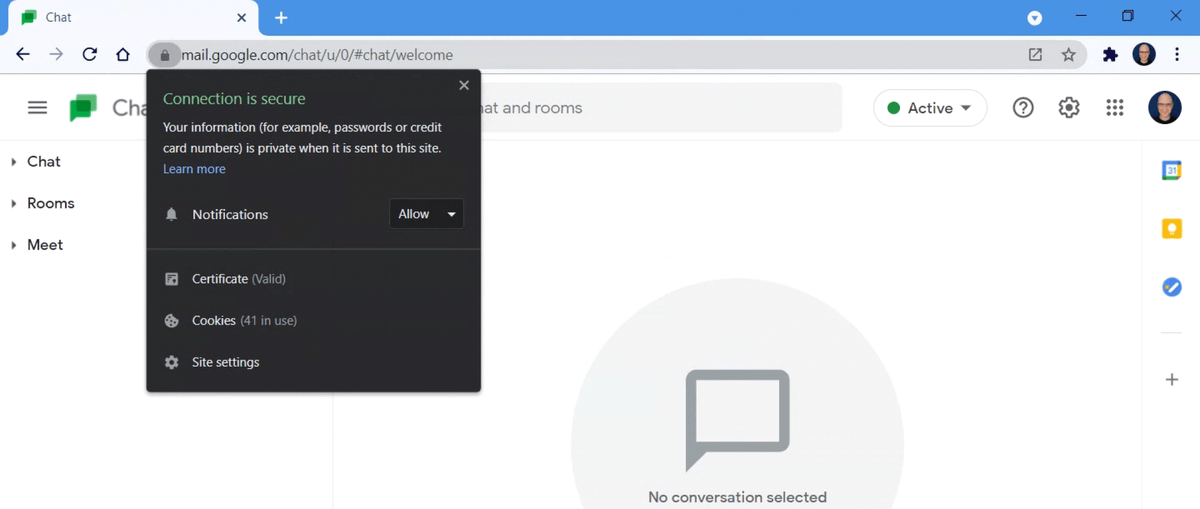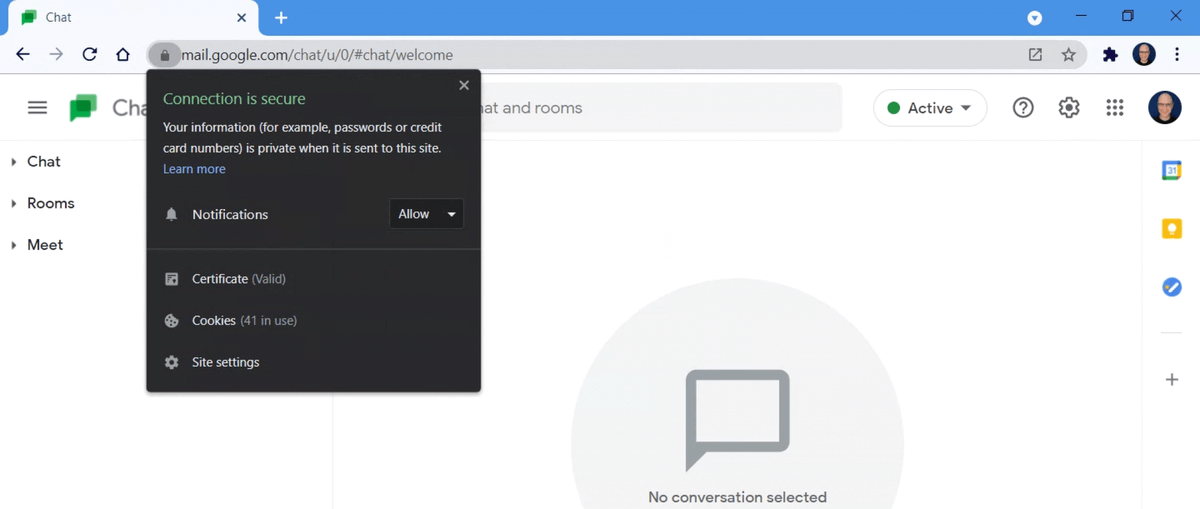 Once you confirm that all relevant settings are correct, use the chrome extension "Google Chat – Keep Open". This extension is available to resolve the Google Chat's Desktop Notification issue only. "Google Chat Keep Open" extension makes sure that Google Chat Tab or Dekstop App is open to get the desktop notification. If a user mistakenly closes the Google Chat desktop app or browser tab, this extension quickly detects it and re-opens the Google Chat tab automatically, within no time.
Conclusion
Big internet giants are trying to improve their products day by day. Though some flaws exist, and we need to deal with them. Using such add-ons, we can reduce problems like Google Chat's Desktop Notification issue and improve tools.