Many people own an iPad but are clueless when it comes to making the most out of it. Apart from its usual usage, there are so many other uses of the iPad that many people don't take advantage of.
One of the most underrated usages of an iPad is note-taking. There are so numerous applications other than the in-built application that can help you in your work as well as study.
Choosing from so many note-taking applications can be a difficult task so here are some of the top note-taking apps for iPad and everything you need to know about them.
Let's get started…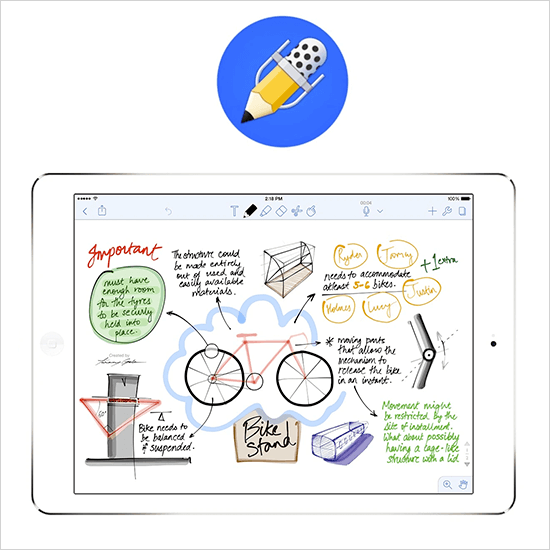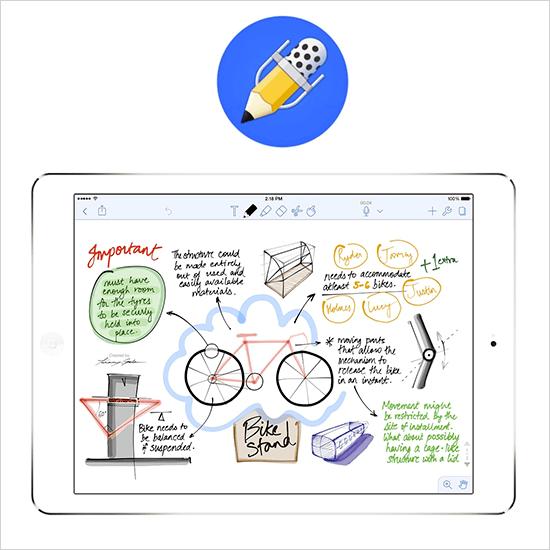 PROS:
It has a unique audio syncing feature that allows playback of audio you were listening to at the time of making that particular note.

Navigation is very simple and convenient.

It has handwriting recognition, math conversion, and many other multitasking tools and technologies.

It has an option to create a "favorites list" to quickly navigate between those notes.

It allows you to do writing as well as sketching.
CONS:
Free Plans limitations: It does not allow iCloud syncing or backups and notes can be edited a limited number of times.

Note styling and organizational tools are limited in number which may restrict the user.
PRICING:
Free Plan

Premium Plan: $14.99/annum
COMPATIBILITY:
All models of iPad, iPhone, and Mac
REVIEWS:
Rating: 4.6/5 stars on App Store and more than 13,000 reviews
Also See: Best iPad Accessories Every Apple User Must Have
Notion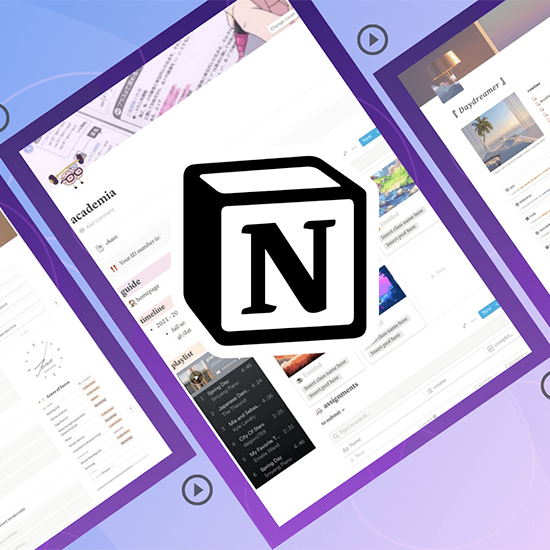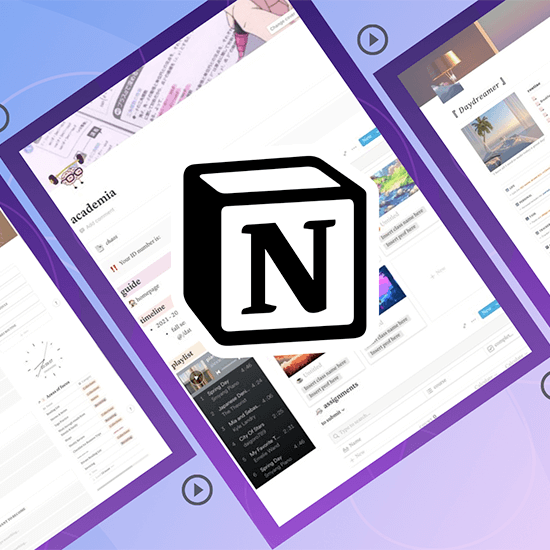 PROS:
It is built with a graphical programming language that allows you to build tools.

It is not a very complex app so it can be used by anyone with minimal tech knowledge as well.

It has a well-built organizational tool to manage all your notes.

There are numerous formatting and layout options.
CONS:
It lacks a commenting feature so you cannot include any comments in your notes.

Some complex features such as the incorporation of multiple media in a single workspace is missing.

The usage of this app is limited to normal tasks.
PRICING:
COMPATIBILITY:
iPad, iPhone, and MacBook
REVIEWS:
4.3/5 stars with more than 20,000 reviews.
GoodNotes 5
PROS:
It has numerous organizational tools that are missing in other notetaking apps.

You can create "Notebooks" and store notes in one place as a book.

It has an exclusive search function, handwriting recognition, and PDF annotations.

It comes with high storage space to keep all kinds of files and even folders inside folders.
CONS:
It does not have an audio syncing feature.

The toolbar shifts to default in a new file.

Handwriting recognition can sometimes be difficult and tedious.
PRICING:
Limited Free Plan

One-Time purchase: $7.99 (full version)
COMPATIBILITY:
All apple devices (iPad, iPhone, and Mac)
REVIEWS:
4.8/5 stars with more than 45,000 reviews
LiquidText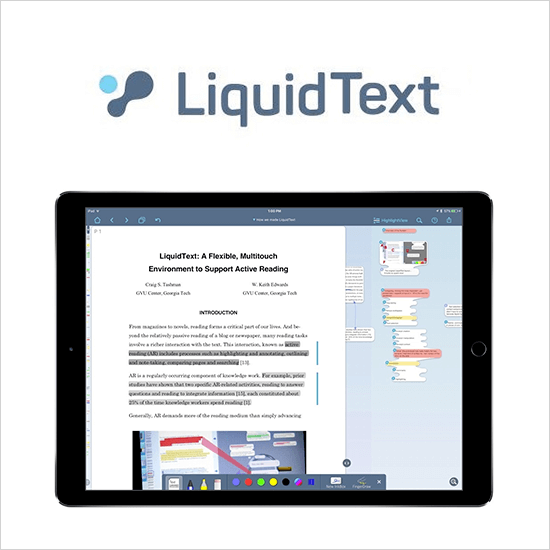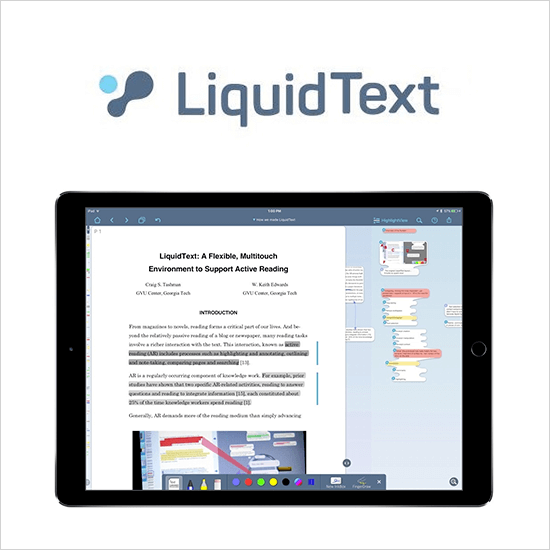 PROS:
You can use pages from PDFs or other documents instead of a plain page to make notes.

It allows compartmentalizing of documents and notes in a single frame.

You can cut an excerpt from one side of the document and paste it as a card on the opposite side of the page.

It allows you to consolidate data into groups, create details using various drawing tools, and connect different details.

You can include PDFs, excerpts, and handwritten notes; everything on a single workspace and also import links from the internet easily.
CONS:
As all the elements are on a single page, they can get mixed and create a hindrance to smooth note-taking.

It is a high-tech app and requires some technical knowledge to make the best use of it.
PRICING:
Free plan

One-time purchase (Pro version): $29.99

LIVE: $7.99/month

LIVE Enhanced: $9.99/moth
COMPATIBILITY:
iPad and Mac

LIVE and LIVE Enhances are cloud-based versions so can be accessed on all devices.
REVIEWS:
4.6/5 star with more than 4,000 reviews
Apple Notes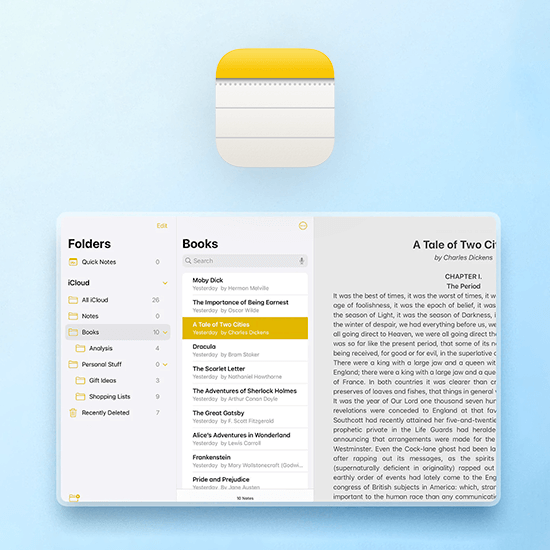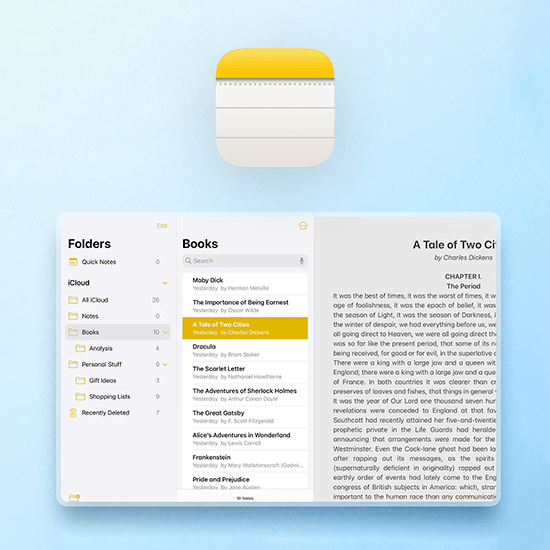 PROS:
It is an in-built app by apple on every device so it is trustable and genuine.

Includes features such as pencil, highlighter, eraser, selector, and a ruler.

Toolbar is floatable on the screen.

It is compatible with macOS and watchOS so you can view it on any device easily.

It has native iCloud syncing so it can be accessed on all devices.

You can write in your own handwriting using Apple Pencil and even with finger touch.
CONS:
It does not have an audio recording feature.

You cannot import other media such as documents and images.

PDF annotations and markup are very basic and improper.
PRICING:
Free on all Apple devices.
COMPATIBILITY:
Apple watch, iPad, iPhone, and Mac.
REVIEWS:
3.6/5 star with more than 1,100 reviews
Notepad+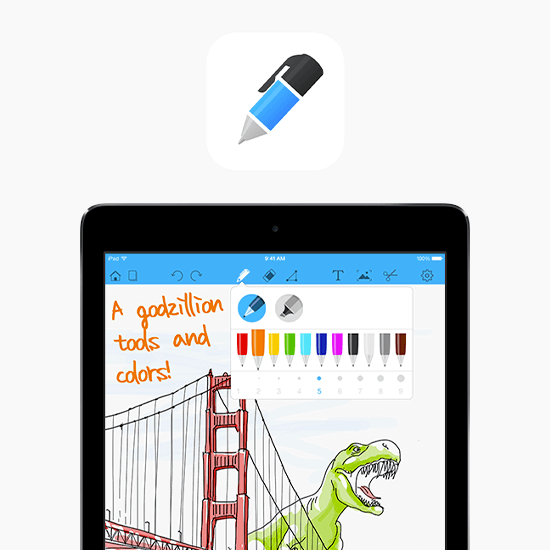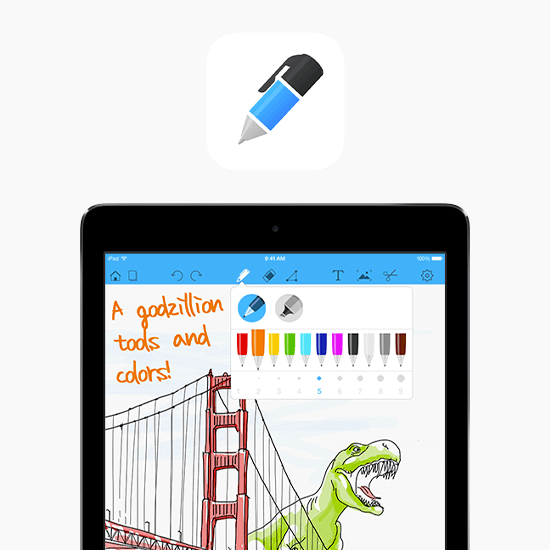 PROS:
Sensitive data can be hidden using the exclusive blur tool.

It has high visual features including sketching and drawing. One of the most unique features is that it lets you include shapes, icons, and emojis in your notes.

The images can be dragged and dropped into the workspace and different fonts and colors can be used with emojis.

Unlike other apps, the size of the pen and highlighter is also customizable. Additionally, the highlighter can also be used as a marker.

It has ready-made templates for professional, educational, and personal use.

The notes can also be synced with another app called Evernote.
CONS:
The pricing of the app is high and not worth it if you don't use the premium features that come with it.

 

There are not many options when it comes to pens and highlighters.
PRICING:
COMPATIBILITY:
REVIEWS:
4.6/5 stars with more than 6,500 reviews.
Related: How to Scan Documents on iPhone
MarginNote 3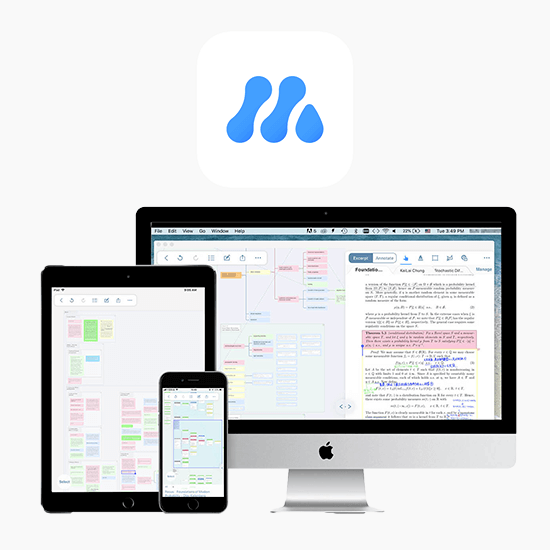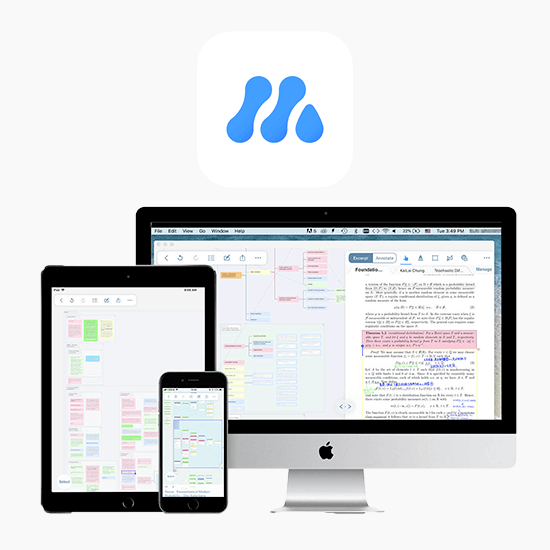 PROS:
Best Note-taking app for researchers as it provides a blank digital canvas where you can import PDFs, annotate handwritten documents, make notes, highlight, create excerpts, and so much more.

You can clip notes, create flashcards, draw mind maps, and study outlines. These features are missing in another research tool LiquidText.

Auto-generate feature is available for mind maps and notebooks.
CONS:
The software is a little tricky for amateur users so it can get a little confusing to use it properly.
PRICING:
Free: reader-only version

Full version: $12.99

OCR Pro (add-on): $1/month, $9.50/annum
COMPATIBILITY:
REVIEWS:
4.7/5 stars with more than 3500 reviews
Evernote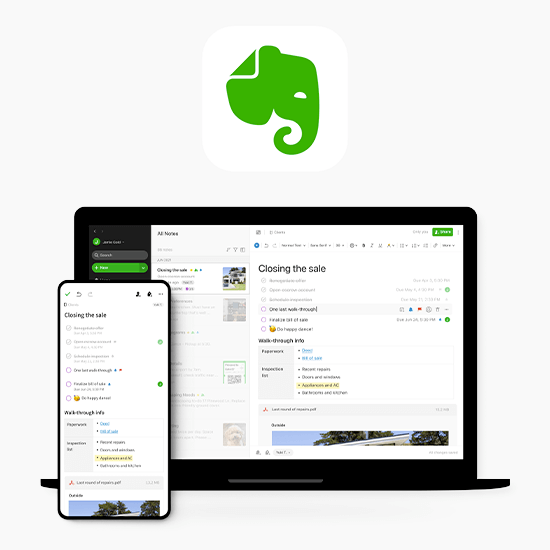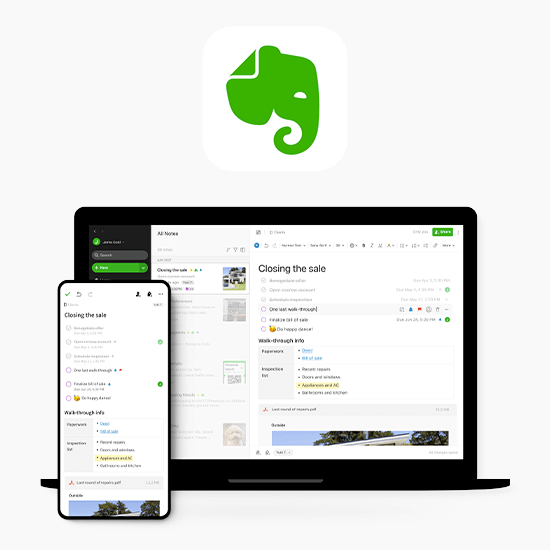 PROS:
It supports cross-platform access of the notes such as from an iPad to any other android device.

It allows to import various formats of media such as .doc, .pdf, .jpeg, .mp3, etc.

You can incorporate images, texts, audios, and URLs in a single note.

It provides a strong search tool within the app.
CONS:
Features are limited in the free version.

The free version only allows 60MB uploads per month.

Exclusive features such as live chat support, offline access to notes, and collaborations are only available in the paid versions.
PRICING:
Free (syncs only up to 2 devices)

Personal: $3.12/month

Professional: $4/moth

In-app purchases
COMPATIBILITY:
iPad Pro (sync with any android devices or PCs)
REVIEWS:
4.5/5 stars with more than 20,000 reviews
Which note-taking app is the best for you?
All the applications that we have looked at have certain similarities and some exclusive features. They are all created to target different kinds of users so it really depends on your purpose of usage of a note-taking app.
For example, if you are a student and need an application for your studies then you can go for an app that has an option to include multiple media and allows you to create a notebook of notes and store it in an organized manner.
If you are a professional, then the two research-based tools mentioned in the list can suit you the best as they can provide you with a wide workspace to work with and do multiple things simultaneously.
There are also some simple applications mentioned in the list that are meant for people who just need notes to save their TO-DO Tasks and other simple texts.
So, choose the app that is the best for you and start taking notes today!
TIP: Use the Paperlike Screen Cover to create a feeling of pen and paper type canvas on your iPad. (Also, don't forget to check out the best iPad accessories you must have.)