Microsoft Word is one of the most widely favored word processors in the world. Features of Microsoft Word can be used for various purposes, like designing brochures, designing websites, or writing reports.
Microsoft Word allows you to create various documents in various styles and formats. Using this word processor, you can edit your documents, insert images and graphics, make quick changes to text colors, fonts, and formatting across the entire document, print your documents, and make complex edits that affect all parts of a single document.
10 Important Features of Microsoft Word
1. Workplace use of Microsoft Word
Microsoft Word is an excellent tool for business and workplace use. It's easy to use and can handle complex formatting tasks, including creating tables and technical documents with proper names and multiple-column layouts. If you need to create reports and letters, Microsoft Word will help you do it right.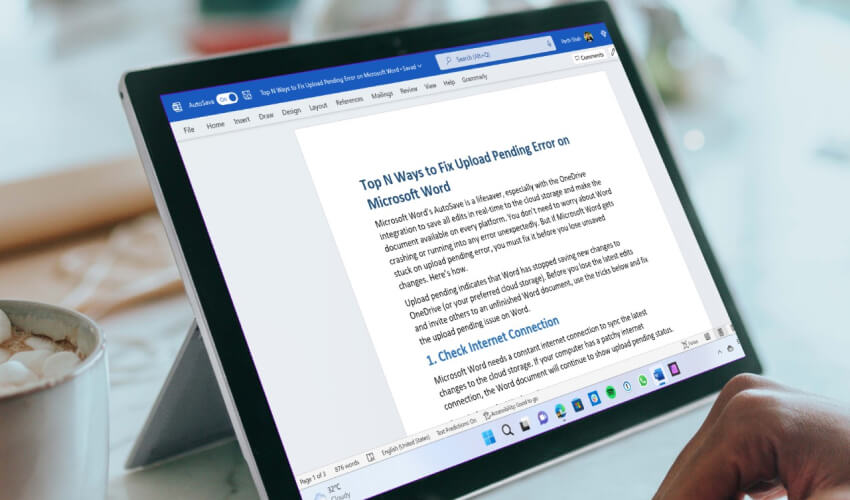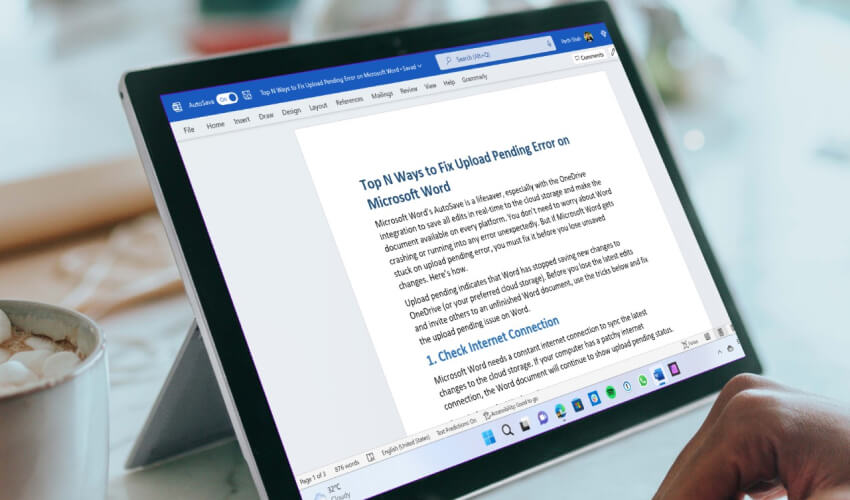 Microsoft Word is a document-creating and processing software that you can use to create documents, presentations, and spreadsheets. Microsoft Word includes features such as a full-featured text editor, powerful spell-checking for all your projects, styles for formatting, and more. As a result, Microsoft Word software is the best choice for sharing ideas with others and collaborating on documents accurately.
It is an easy-to-use and friendly tool that has been around for years. You can type, write, edit and format documents on your laptops, ios, or mobile. The basic versions are free to download, although there's a small fee to extend the functionality if needed.
Microsoft Word can be used to save, organize, and display information.
Microsoft Word is routinely used in business to create letters, spreadsheets, and financial documents. In addition, people use Microsoft Word to store or make various files, such as financial reports and instructions on performing tasks at home or on the job.
2. Applications of Microsoft Word in Education
With the rise in the use of technology in education, educators have needed a program that could be accessible and flexible. Microsoft Office is one such program that allows teachers to create various documents without worrying about compatibility issues.
MS Word is used to write reports, lesson plans, booklets, and other documents. In addition, it can be used by teachers and students to write topics on a particular subject.
In education, word processing is used to create, manage and distribute written documents. It can be used in various ways depending on its intended purpose.
Microsoft Word is a tool for creating, editing, and printing text documents. It can be used to write or edit manuscripts, letters, resume, and documents to include tables of contents, footnotes, cross-references, and hyperlinks. In addition, Word can be used to create charts and drawings.
3. Support to create resumes, documents, and projects
Word can help you create and edit resumes, notes, assignments, books, and other documents. With many different templates available, you can easily create a clean and professional look for your document. You can also create tables, lists, and even formatted essays by using Word.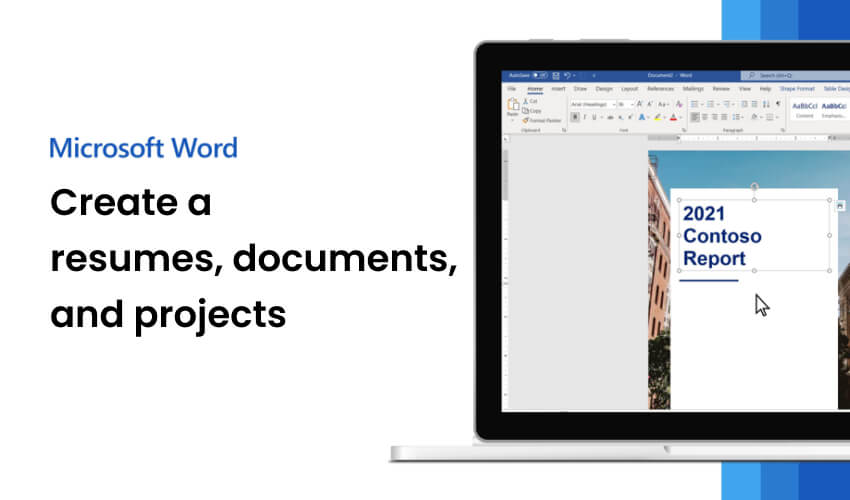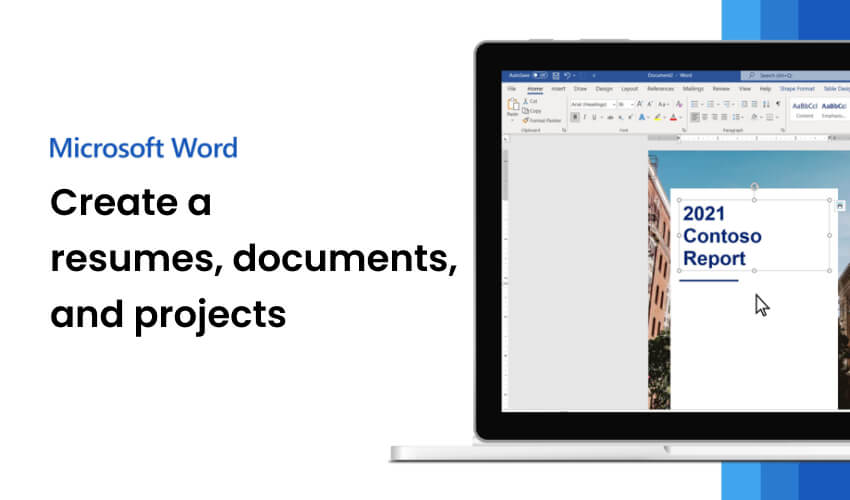 Word is an excellent tool for creating resumes and other documents. It also makes it easy to type notes and develop assignments. In addition, you can write letters and create presentations and documents you share with others. The Microsoft Office suite is an excellent tool for helping students to get ready for class, complete homework assignments, and create resumes.
4. Home-based uses of Microsoft Word
To create a customized print-out for a gift listing, you can choose different fonts and mark up important information. The Word program allows you to use various fonts, each with several sizes and styles. You can also alter the text dimension for each page for easier reading. To make your materials more memorable, add graphics and images to your document by inserting them from Microsoft Word's Insert menu or other programs that may have created them.
Word is used for personal and business papers, resumes, newsletters, and catalogs. In addition, it supports the arrangement of data into tables and lists. People also use Word when they want to create new databases or spreadsheets. In addition, Word can be used for creating documents on websites such as note-taking applications like Evernote or Google Docs. There is also much free software that lets you take notes on a computer, such as Microsoft OneNote or LibreOffice Writer.
5. Microsoft Word supports you in acquiring a career
Microsoft Word can assist you in obtaining a job because of its power and reliability. If you are good at word processing, this program is not a problem.
Microsoft Word is perfect for getting a job. This can help in writing a job resume, typing up all of your skills and abilities that you have learned throughout the years, and making the world safe for you and other people who are not dangerous to anybody.
Microsoft Word can help you assess your professional skills, outline an application and write a resume. As a result, it is also one of the most sought-after software.
6. You can write books, reports, and email newsletters
You can write books, reports, and email newsletters in Microsoft Word. For instance, with some keystrokes, you can add text and graphics to letters sent to customers or friends. You can also apply styles to change the look of your paper – for example, you may want a large bold heading with some underlines and boldface text. Word offers a range of tools that help users create and keep their files organized. It is an excellent tool for creating books, articles, and email newsletters.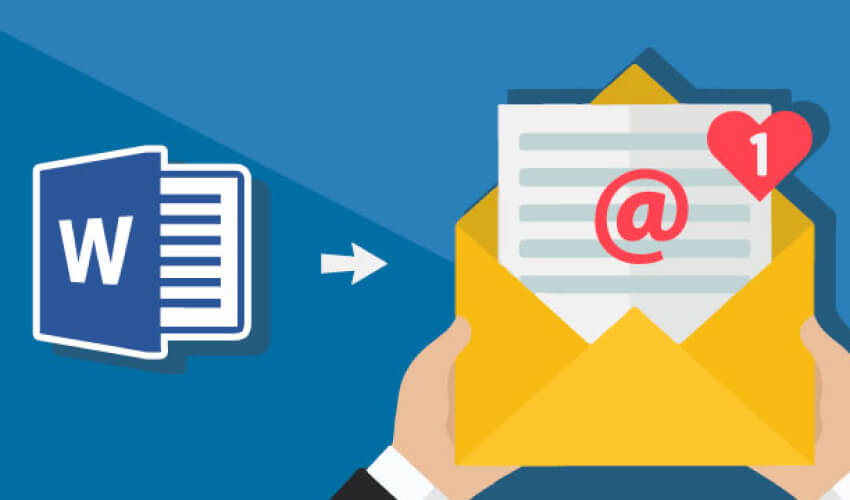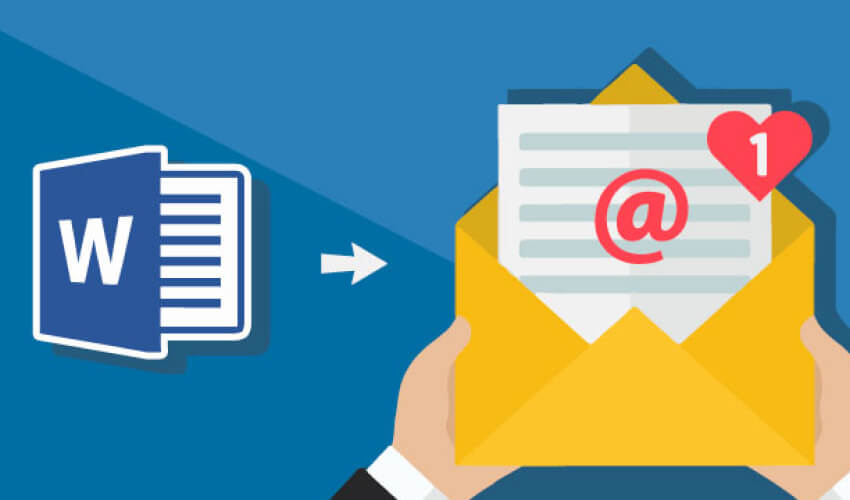 Microsoft Word is a fantastic choice for writing important emails and documents. You can create newsletters, booklets, and other documents with Word's straightforward interface.
It's also great for creating articles and reports because it has built-in style sheets that can work with various typesetting systems.
7. You can begin an offline/online trade by learning Microsoft word
You can begin an offline/online trade by learning Microsoft word. You can have a career change to Admin or Data Entry as long as you have a computer and internet connection. Just sign up for an online course and learn the trick of using Microsoft Word.
You can write articles, blogs, and much more with its help, such as book reviews, research papers, and reports, that would help you get a better job or enhance your professional skills. You can also start making money by writing blogs and selling them on your website or by selling ads on different websites, provided you have good skills in writing and editing content.
Its simple user interface is effortless to understand and utilize, even for novices. It has many features that are not available in any other program, like double type icon, spell checker, audio recording, pdf reader, etc. In addition, it has many functions built-in. We can use this program by dragging it on our desktop or triggering it from the taskbar.
Microsoft Word is a word processor and administrative editor released by Microsoft to compete with Apple's Pages and Lotus Symphony. Microsoft Word was first released in 1983.
8. Connect with group associates anytime and from anyplace
Connect with group associates using the Microsoft Word mobile application anytime and from anywhere. Quickly share your ideas, documents, and presentations with colleagues through email attachments or scanning them with a smartphone or tablet camera. Connect with group associates anytime and anyplace from the comfort of your home: share files, emails, presentations, and more in real-time.
Share ideas and work together seamlessly on documents. Create task lists and track your progress, keep a private journal of ideas, and share files with teammates.
You can even create files in Microsoft Word and send them over email or through the cloud without having to double-click on a file that is stored on your computer.
9. You can also revise, transliterate, and transform PDF documents.
You can revise, transliterate, and transform PDF documents with the help of Word. It preserves your time by eradicating the necessity for several applications. If you're tired of having separate programs do the same thing, such as editing and converting documents, you can use Microsoft Word to do both.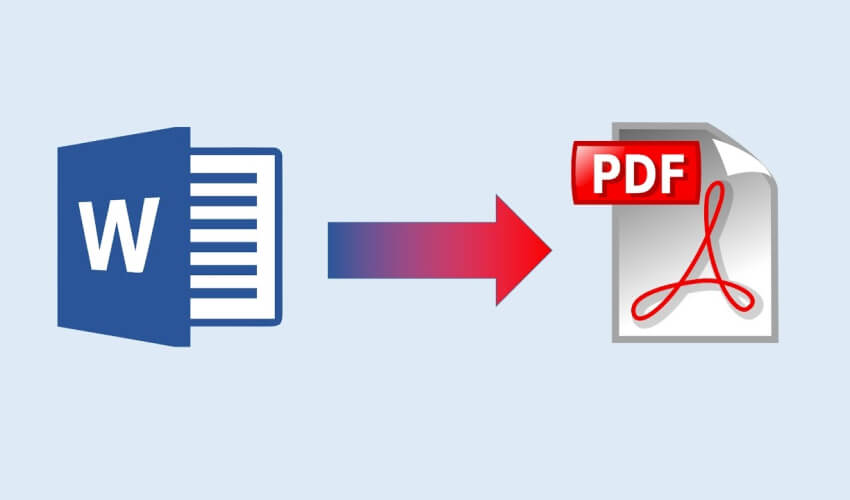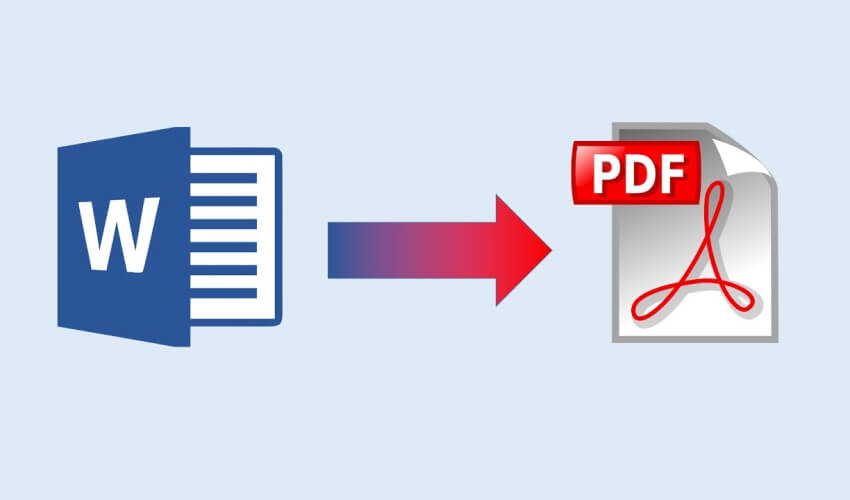 Microsoft Word lets you open, modify, and preserve documents in diverse forms. You can also transform your files from one form to another using Microsoft Word. Word can also open, edit, save and print documents in rich text format (RTF), simple text, and XML. In addition, you can convert PDF documents to Word or Microsoft Excel.
You can edit Microsoft Word documents directly from your web browser. Then, they will look exactly like the original files when you open them. You can even use document templates to make a new document fast and smoothly.
10. You can utilize Microsoft Word to instruct learners
You can utilize Microsoft Word to train learners and engage them in teaching. Write each student an email inviting them to participate in a virtual collective you created in Word. Instruct your students to write a journal entry and then answer the following questions as they write each other.
If you need to create a syllabus for your students, Microsoft Word is an excellent tool. Since the syllabus can be placed on the classroom website, students can access it. They can also make changes and corrections if they find errors in what you have written.
You can use a Microsoft Word document or template for your informative emails and letters of recommendation, providing students with an authentic version of the format you use to send information.
CONCLUSION
Microsoft Word is a handy tool that professionals, business people, teachers, and students use. The easy-to-use interface causes it to be the favorite of users.
Word is designed to simplify your work and save you time. We have mentioned the ten most useful features of Microsoft Word in the article and hope it is helpful to the readers.