In today's dynamic gaming landscape, the quest for immersive entertainment transcends the boundaries of platforms. Gamers around the globe are seeking experiences that seamlessly unite players, regardless of their chosen gaming devices. This demand has created many cross-platform games that foster camaraderie and competition among diverse gaming communities.
From intense shooters to engaging role-playing adventures, these games offer thrilling experiences on both free and paid fronts. Whether you're strategizing with friends on a weekend or delving into an epic quest during your downtime, cross-platform gaming welcomes all. Let's explore a curated selection of the finest titles, catering to every budget and inclination, and unlock a realm where inclusivity and excitement reign supreme.
What are cross-platform games?
Cross-platform games are interactive digital experiences designed to transcend the confines of specific gaming platforms, enabling players to engage and compete with each other regardless of their chosen devices. These games bridge the gap between diverse platforms such as consoles, PCs, and even mobile devices, creating a shared virtual space where friends and gaming enthusiasts can connect and collaborate.
Cross-platform games promote inclusivity and social interaction among players by breaking down the barriers of hardware limitations and fostering a unified gaming community. This innovative approach to game development has revolutionized multiplayer experiences, enriching gameplay dynamics and allowing individuals to immerse themselves in the same virtual realm, regardless of the device they wield.
Here are the best cross-platform games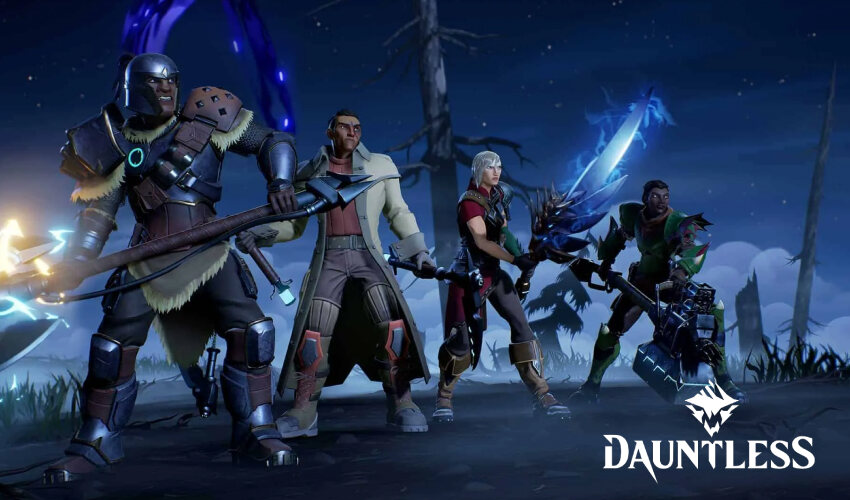 Dauntless is a prime example of seamlessly integrated cross-platform gaming, accessible on PS4, PS5, PC, Xbox Series X|S, Xbox One, Android, and Nintendo Switch. This captivating action adventure, available for free, unites players in a cooperative hunt against colossal creatures known as "Behemoths." Compared to Monster Hunter, Dauntless offers a distinct twist, creating an engaging experience for seasoned players and newcomers.
Its skill-based progression system rewards genuine expertise rather than mere grinding, creating a satisfying learning curve. Operating as a live service, Dauntless consistently receives developer attention, ensuring a steady stream of fresh content to fuel the thrill of the hunt for players across many platforms. It's one of the free cross-platform games.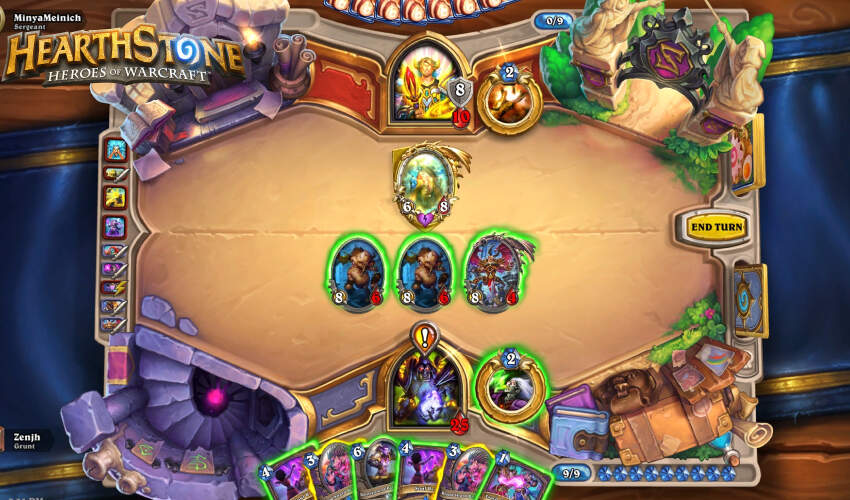 Embracing the world of free cross-platform games across PC, iOS, Android, Amazon App Store, and macOS, Hearthstone presents a captivating digital card game experience. While its allure is undeniable, the potential investment required to thrive in its competitive scene is worth noting.
Progressing professionally demands a significant outlay on card packs. Yet, casual matches with friends remain a joy for those seeking relaxed camaraderie. Although competing on the grand stage might necessitate dedication, Hearthstone's crossplay feature, available on PC, iOS, and Android, beckons anyone intrigued by the realm of card games to embark on this engaging journey. It's one of the best cross-platform games.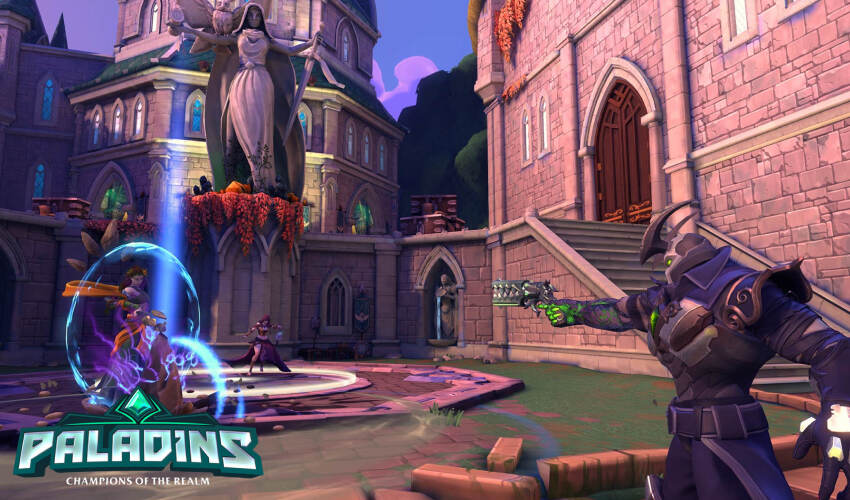 Paladins, categorized as one of the best cross-platform games, transcends platforms to unite players on PC, PS4, PS5, Xbox One, Xbox Series S|X, and Nintendo Switch. This free-to-play fantasy FPS showcases an individualistic charm distinct from its Overwatch counterpart. With intricately designed champions, each possessing unique abilities, Paladins immerses players in a 5v5 shooting experience. While mastering its gameplay may require some effort, the reward is a sensation akin to slicing through butter.
Team dynamics shine as the four diverse classes collaboratively shape the battlefield. Boasting a plethora of abilities, well-crafted maps, and gratifying audio mechanics, Paladins stands as a formidable challenger to Overwatch's prominence, offering an unparalleled journey through its dynamic world. It's one of the free cross-platform games.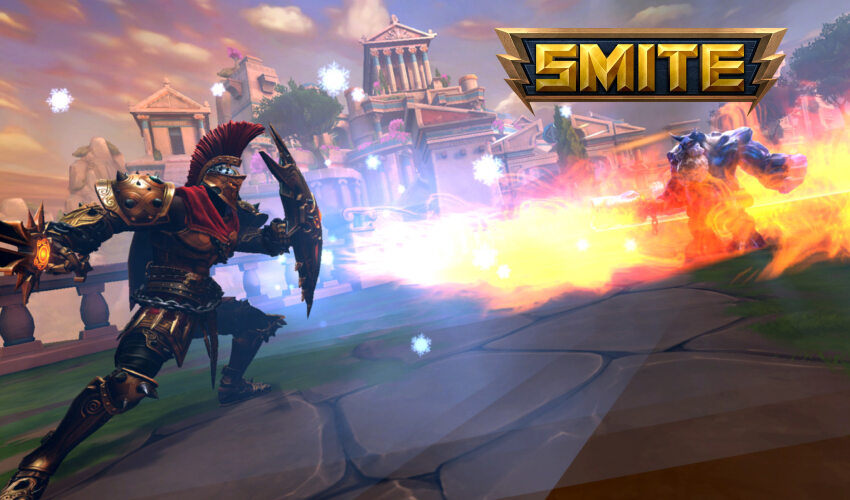 Among the best cross-platform games, Smite bridges the gap between traditional and contemporary MOBAs, catering to PC, PS4, PS5, Xbox One, Xbox Series S|X, and Nintendo Switch players. Offering a refreshing alternative to aging titles like DOTA and League, Smite strikes a balance between casual engagement and intense competitiveness, appealing to a wide spectrum of gamers.
Even non-MOBA enthusiasts are captivated by its allure, evident in my 100-hour investment despite my initial reservations. The game's diverse character roster captivates even classic aficionados, while its crossplay capability fosters a unified gaming experience across consoles and PCs. With the added advantage of being available on the Nintendo Switch, Smite excels in gameplay and facilitates on-the-go camaraderie with friends. It's one of the free cross-platform games.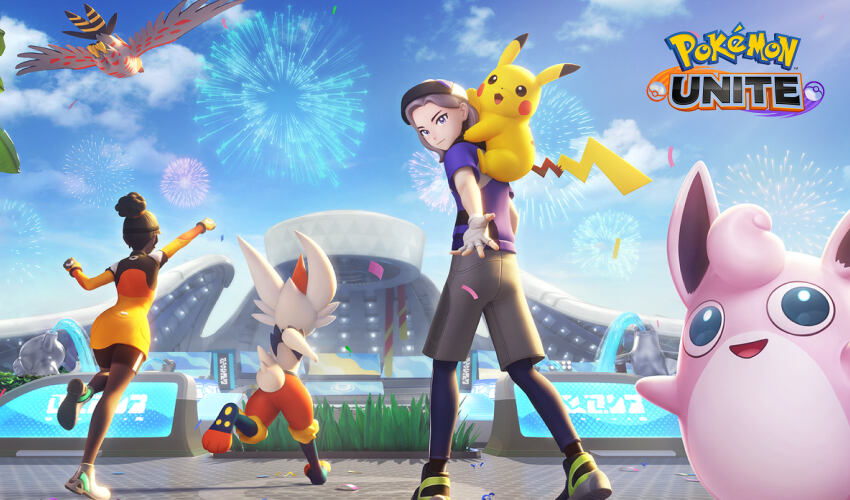 Introducing an unexpected delight among the best cross-platform games, Pokémon Unite breaks the mold with its fusion of MOBA and Pokémon realms, accessible across Android, iOS, and Nintendo Switch platforms. As a self-professed non-MOBA enthusiast, I was pleasantly surprised by the sheer enjoyment this game offers. While the mechanics might seem perplexing on paper, the in-game experience surpasses many established MOBA titles such as League.
Competitive scene aside, Pokémon Unite thrives as a joyful battle arena, bolstered by its multi-platform crossplay feature. Dispelling the notion of a game, nobody requested is a testament to the seamless marriage of two worlds. For aficionados of DOTA or LoL, embracing Pokémon Unite's unique charm is an endeavor worth considering. It's one of the best multiplayer cross-platform games.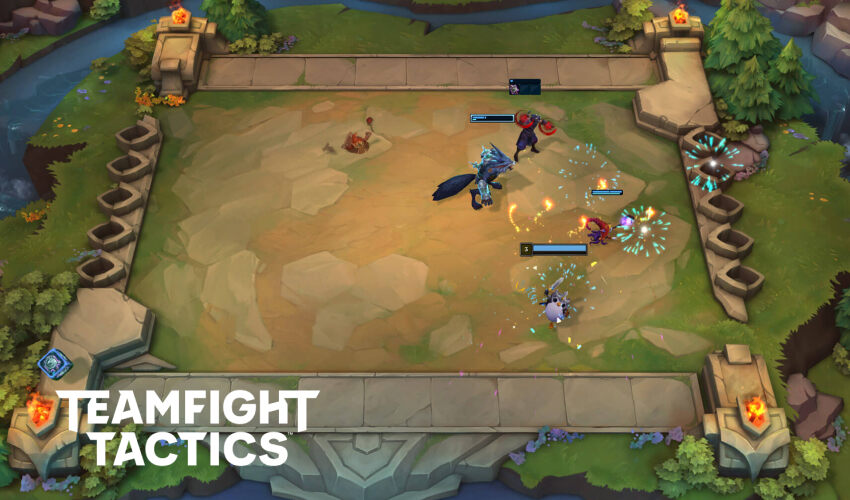 Exploring the cross platform marvels, Teamfight Tactics seamlessly bridges PC, macOS, Android, and iOS, offering an Auto-Chess fusion within the League of Legends universe. This strategic battleground hosts eight summoners in attrition battles fueled by team growth, gold accumulation, and strategic prowess. Boasting captivating elements like inter-dimensional escapades, boss encounters, and game-altering carousels, the challenge continually evolves.
The game's allure amplifies through the integration of economy and positioning strategies. Remarkably, no platform holds innate advantages, ensuring parity across devices. Whether engaging on the go with a phone, immersing oneself on a PC, or embracing the grandeur of an iPad screen, Teamfight Tactics exemplifies the epitome of a cross-platform journey, transforming the realm of tactical competition. It's one of the best multiplayer cross platform games.
Also See: Mac Games of 2023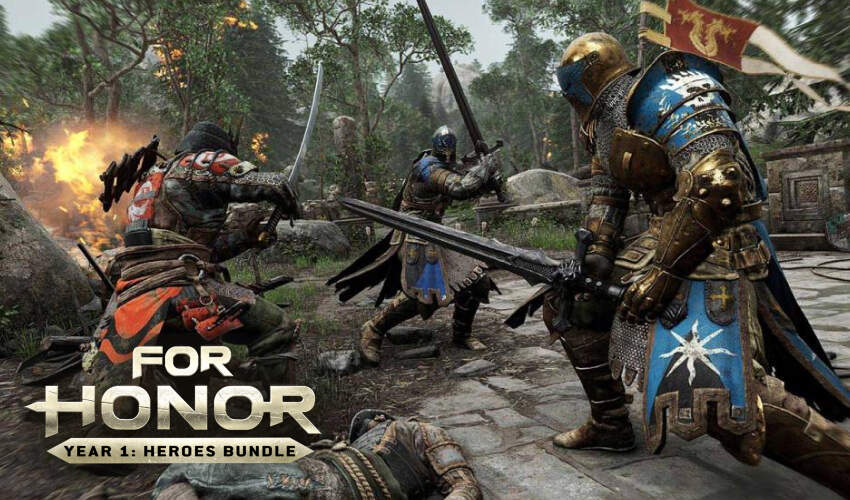 For Honor, a distinguished paid entry in the cross-platform gaming realm unites warriors on PC, Xbox One, Xbox Series S|X, PS4, and PS5. Ubisoft's unwavering commitment to meaningful updates has transformed this multiplayer gem into a marvel of optimization, retaining visual excellence regardless of the chosen platform. The combat system reigns supreme, boasting profound depth and a diverse cast of heroes, inviting players to spend countless hours mastering its intricacies.
Amidst a sea of medieval-themed titles, For Honor stands out for its distinctive approach, with 1v1 battles exuding an unparalleled intensity. Last year's significant crossplay implementation has further solidified its allure, enabling camaraderie across consoles, families, and PC, ensuring that the epic battles span beyond hardware boundaries. It's one of the best multiplayer cross platform games.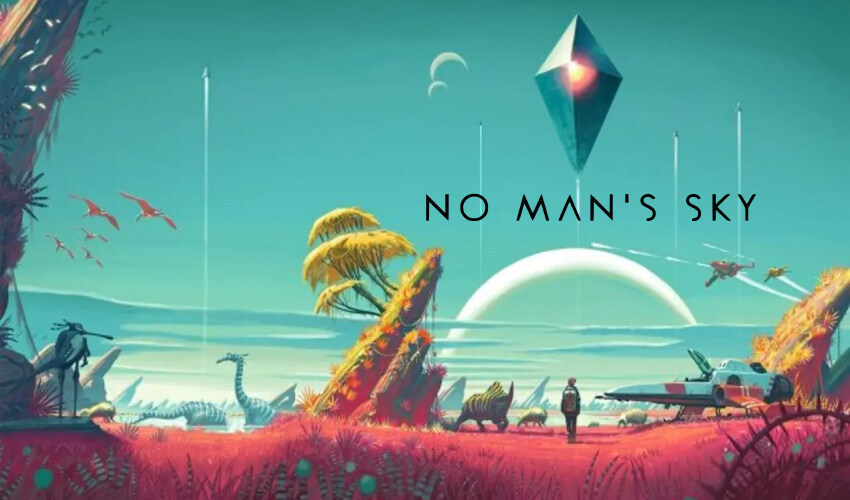 No Man's Sky, a remarkable paid offering within cross-platform gaming, unfurls its universe across PC, PS4, PS5, Xbox One, Xbox Series S|X, and Nintendo Switch. If my viewpoint were inclined, No Man's Sky would secure the top spot for the best cross platform games in 2023. The narrative arc that Hello Games and No Man's Sky have traversed represents a monumental turnaround, rivaled by few in gaming history.
The infusion of free updates and unwavering developer commitment has elevated it from its dubious origins into an unparalleled space exploration sandbox. The game's community thrives in base construction, dynamic flight, town administration, and more, amplified through crossplay integration spanning PC, various consoles, and, notably, the newly introduced Nintendo Switch version in late 2023.
9. Need for Speed Unbound (Paid)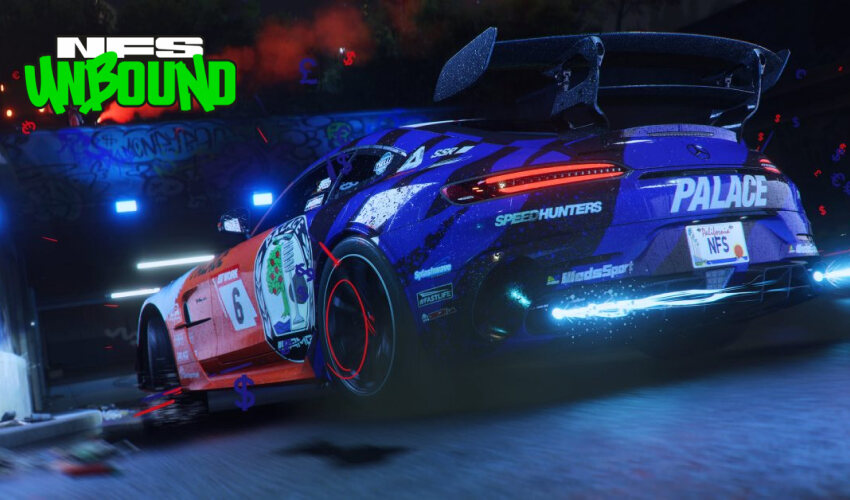 Marking its territory in best cross platform games, Need for Speed Unbound claims its spot as a paid endeavor, accessible across PC, Xbox Series S|X, and PS5. This iteration, distinguished from Heat, flaunts a distinctive visual identity, featuring characters and anime-inspired hand-drawn effects punctuating the thrill of drifting, boosting, and aerial maneuvers. While its artistic direction might prompt diverse opinions, it undeniably showcases originality.
Exhibiting visual splendor and commendable performance on PC and contemporary consoles, Unbound seamlessly interweaves its multiplayer dimensions, proudly supporting crossplay across all platforms. As the series takes a promising stride forward, anticipation brews for the support and innovations it holds in store throughout 2023.
10. Destiny 2 (Paid)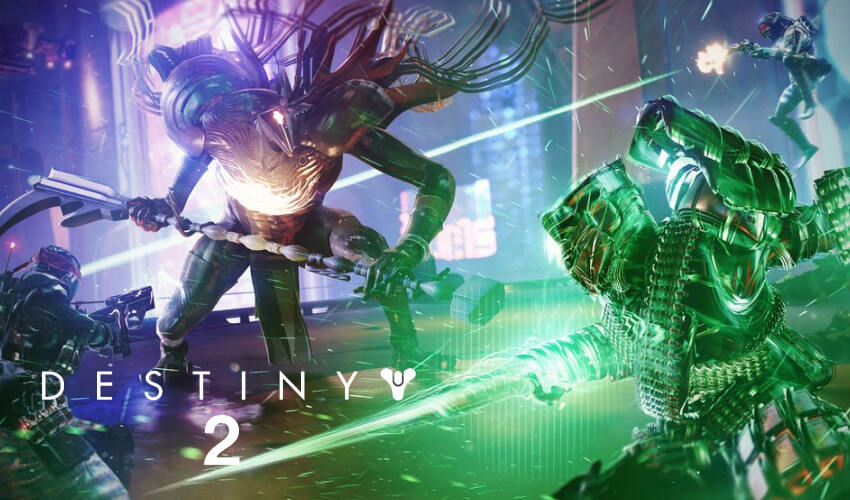 Destiny 2, a testament to enduring excellence within the best cross platform games, offers a comprehensive experience across PC, PS4, PS5, Xbox One, and Xbox Series S|X, standing as a paid venture. Bungie's unyielding commitment to expansion, enhancement, and content infusion ensures an ever-evolving universe that captivates players. With its captivating gameplay, evolving artistry, and seamless multiplayer integration, Destiny 2 remains a pinnacle of gaming excellence.
Spanning various generations of consoles and PC, it's a harmonious symphony of cooperative play, now amplified by its crossplay functionality. Amidst a sea of letdowns in the looter-shooter genre, Destiny 2 defies expectations, beckoning those seeking an immersive experience to partake and be swept away by its multifaceted wonders. It's one of the best cross platform games xbox ps4.
11. Final Fantasy XIV (Paid)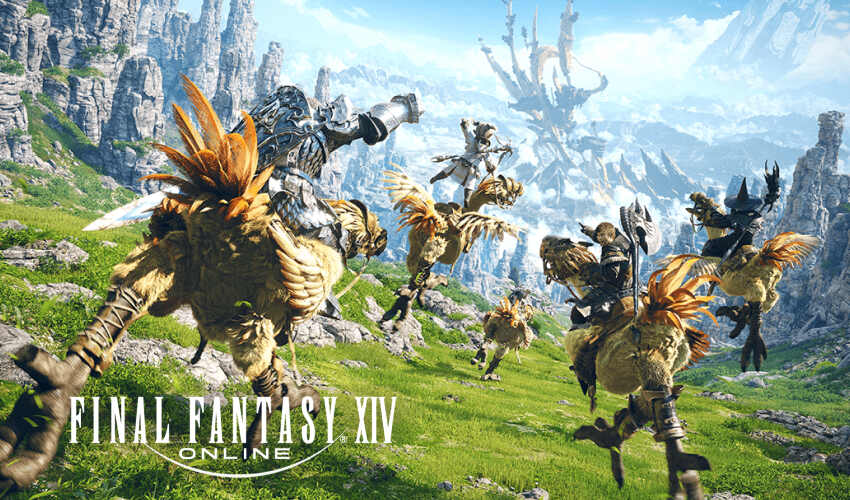 Final Fantasy XIV, a prodigious presence in cross-platform games, takes center stage as a paid masterpiece, spanning the realms of PC, PS4, and PS5. With a storyline that reads like a grand epic, this MMO is a worthy adversary to the once-unassailable WoW, even aided by unexpected contributions from Blizzard's ranks. The title's meteoric rise has been such that it necessitated a temporary halt in sales due to the overwhelming influx of new players.
While server limitations persist amid microchip market fluctuations, the allure of embarking on the Final Fantasy XIV journey remains irresistible. With a treasure trove of content and expansions, the game's value-for-money proposition extends beyond mere crossplay, beckoning both novices and veterans to delve into its captivating universe.
Also Read: PlayStation VR Games to Play in 2023
12. War Thunder (Free)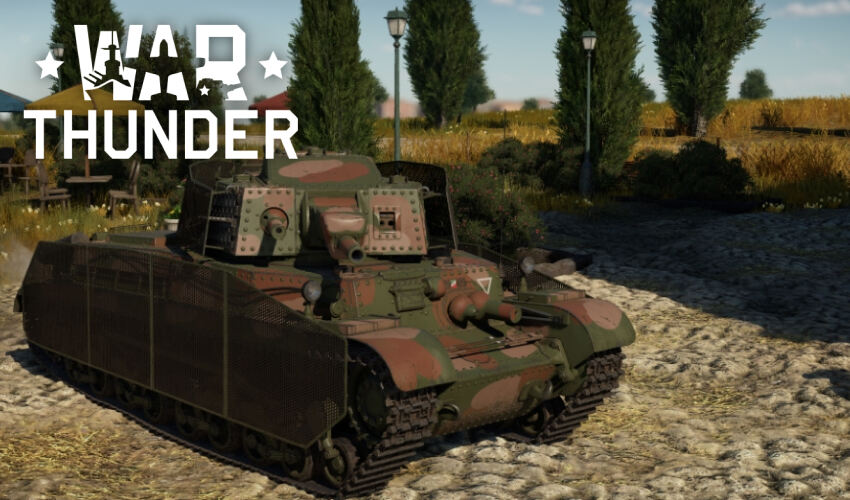 War Thunder, a pinnacle among the best cross platform games, assembles an arsenal of fighter planes, tanks, and ships within its free-to-play realm. Launched in 2011, this dynamic amalgamation, aptly named, has garnered acclaim for its distinctive combat approach. The rallying call for camaraderie rings as you and your friends unite, selecting vehicles for an exhilarating showdown.
Whether embarking on domination missions or engaging in ground assaults, the spectrum of activities promises unending thrills. Immerse yourself thoroughly with a good pair of headphones, as the sound design in War Thunder breathes life into the gaming experience. With its expansive crossplay integration, encompassing PC (Windows & Linux), PS4, PS5, Xbox One, Xbox Series S|X, macOS, Oculus, and VIVE, War Thunder stands resolute as a cross-platform masterpiece that genuinely packs a punch. It's one of the best cross platform games xbox ps4.
13. Sea of Thieves (Paid)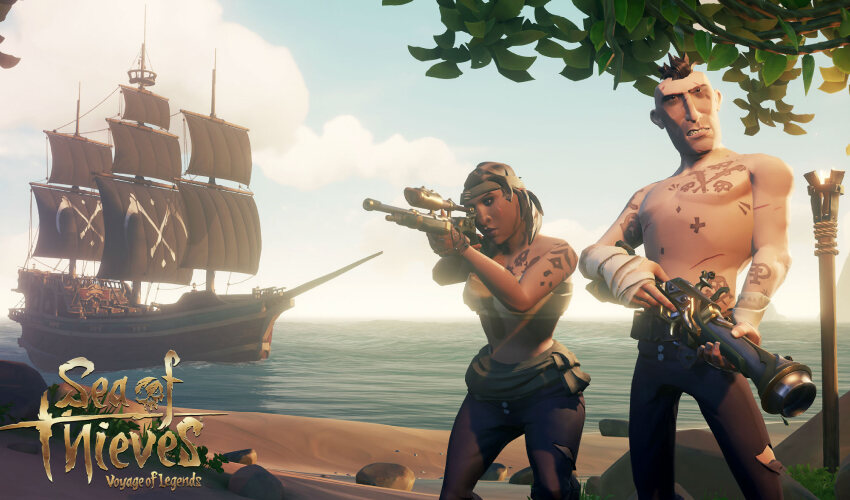 Sea of Thieves, a sought-after gem among the best cross-platform games, transports you to a life of piracy on platforms including PC, Xbox One, Xbox Series S|X, and Xbox Cloud Gaming. Embark on a daring odyssey across treacherous waters, navigating through a world populated by cutthroat pirates and rapacious looters. Survival hinges on distinguishing yourself as a standout amidst this unruly lot.
Beneath its seemingly straightforward exterior lies a realm of complexity, with boundless quests and activities awaiting discovery. Assemble a crew of up to three members to amplify the festivities, enhancing the game's immersive cooperative dynamics. Sea of Thieves is ready to deliver an unparalleled maritime escapade if your dreams harbor pirate fantasies.
14. MultiVersus (Free)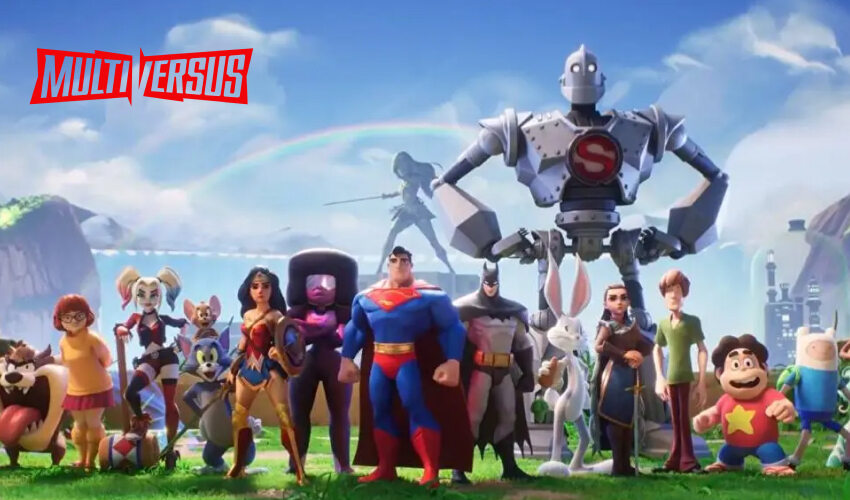 Emerging as an unexpected contender among the best cross platform games, MultiVersus presents a twist from left field. This Smash Bros-inspired brawler boasts an array of Warner Bros IP characters, sparking unique matchups like Velma from Scooby-Doo clashing with Rick from Rick and Morty. Balancing casual allure with immersive engagement, MultiVersus is a delightful time sink and an entertainment haven to invest countless hours.
Rarely does a game masterfully capture both aspects, intertwining seamless gameplay with endless enjoyment. For those seeking to immerse themselves in a PvP cross-platform experience alongside friends, this budding fighter extends a compelling invitation to embark on an adventure that defies expectations. Playable across PC, PS4, PS5, Xbox One, and Xbox Series S|X, MultiVersus beckons players to discover its unique charm.
15. Forza Horizon 5 (Paid)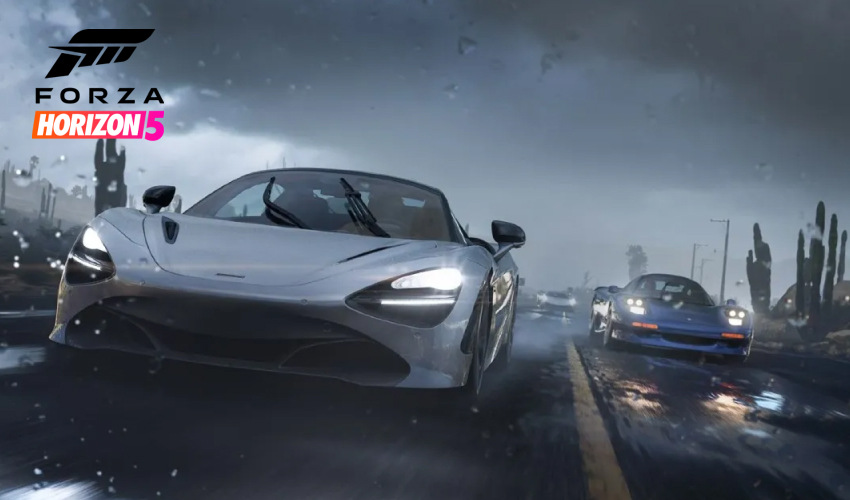 Unveiling its prowess as one of the best cross-platform games, Forza Horizon 5 roars onto the scene, uniting gaming enthusiasts across PC, Xbox One, Xbox Series S|X, and Xbox Cloud Gaming. With its expansive map showcasing Mexico, this installment surges ahead, leaving its predecessor in its high-octane wake. Forza Horizon 5 introduces refined driving mechanics that ground the cars with a palpable realism.
The game's accessibility has been amplified, smoothing the learning curve for newcomers. Addressing the quest saturation from its predecessor, Forza Horizon 5 strikes a balanced harmony, offering a dynamic and engaging experience. As the latest entrant in the Forza lineage, this paid masterpiece shines as a beacon of crossplay gaming brilliance, capturing the hearts of players traversing diverse platforms.
16. Halo Infinite (Free)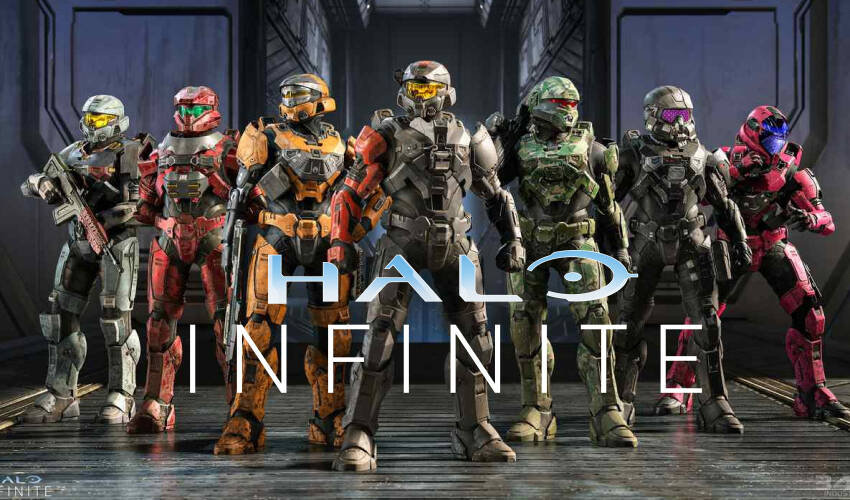 Halo Infinite is the freshest installment in Microsoft's acclaimed Halo franchise, offering an exciting fusion of cross-platform gaming on PC, Xbox One, and Xbox Series S|X. While the traditional co-op campaign might be absent, the game compensates with a robust multiplayer system that captures the essence of classic Halo modes in a reinvigorated engine. Halo Infinite is an undeniable gem with enhanced visuals, network quality, and endless enjoyment.
The campaign promises exhilaration, yet the multiplayer dimension arguably steals the spotlight. Facilitating crossplay across every platform and client, this title ensures a seamless experience, whether accessed through Steam or Game Pass for PC, thereby uniting friends in a polished and thrilling Halo universe.
Conclusion
In the dynamic gaming realm, the concept of cross platform play has evolved into a unifying force that transcends hardware barriers. The selection of best cross-platform games encompassing free and paid titles reflects the diversity and inclusivity driving modern gaming experiences. From the high-octane battles of "Halo Infinite" to the sprawling adventures of "No Man's Sky," these games redefine the boundaries of interaction and camaraderie.
The convergence of the best cross platform games enhances the joy of shared exploration, competition, and cooperation, offering players a chance to forge connections that stretch beyond devices. With the gaming industry continuing to grow, cross platform play remains an exciting frontier where diversity, innovation, and fun harmoniously intersect.