Feeling bored? Worry not! We have got you covered in this post!
Here, we have outlined the list of the best offline games for Android users! Yes, now you can have a great time even if there is no internet or Wi-Fi.
In this digital gaming realm, people might stick to online games, but the craze for offline games never fades away. Indeed, immersing yourself in something interesting is the best way to divert your attention. Additionally, there are no extra fees or interrupting ads. This means that you can focus on one goal at a time.
That's not just it! There are, in fact, some more enticing things about offline Android games.
Wondering what's it?
Android users can download the application from the Play Store for FREE! Yes, you read it right! You don't need to pay anything to enjoy playing these games. You can download these games for free.
So, wait no more! Just grab the mobile and get your favorite game from the Google Play Store. Wait! Hold on, which could be the best offline games for Android? Is it a word puzzle, action game, or endless runner? Be wise, prioritize the type, and opt for the latest offline games of 2023.
Eagerly waiting to know about them? If yes, then keep reading! Explore and pick the right gaming offline application that enhances your mood!
Let's begin…
The List Contains
Top 12 Offline Games For Android
Here is our list of some of the top offline games for Android 2023; take a look…
1. Alto's Odyssey
Alto's Odyssey stays at the top of the best offline games for Android, so prioritize installing it. Developed by Team Alto and released on Feb 21, 2018, it stands tall still in 2023. It is an endless runner game and starts with Alto in a desert. You will love the thrilling chasing experience throughout the snowboarding journey. Moreover, this is a perfect game to have a good time!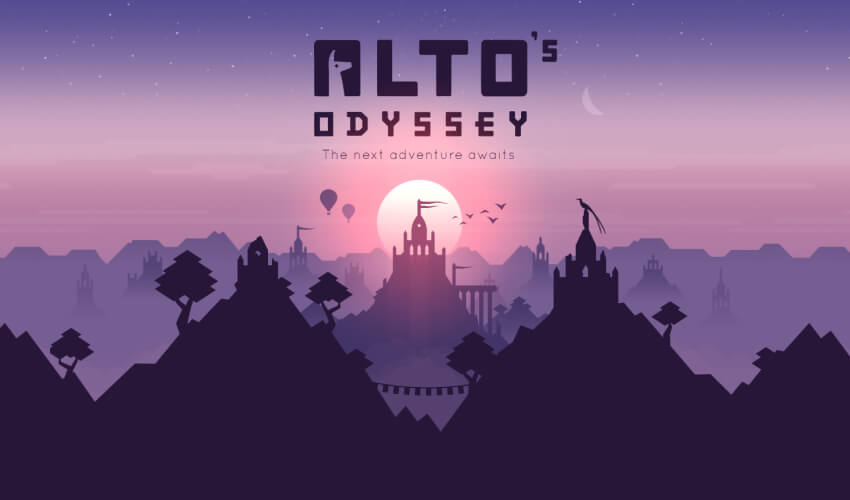 Pro Tips and Tricks
You might think that Alto's Odyssey is just an endless runner game, but to master it, you ought to follow these steps.
Back flip and bounce on rock
Attain timely goals.
Utilize tricks like back flips, rock bounces, and others to get a bonus
Coin magnet update
Use hoverboard
Click download to enter the adventurous world of snowy mountains and avail the best offline games for Android for 2023 on your phone. Start playing today to win targets.
2. Cover Fire
At number 2, we have Cover Fire. If you're a person who immensely loves online shooting games like Free Fire or PUBG, then you must install Cover Fire. Yeah! It is one of the best offline games for Android. This application holds 12 adventures that challenge the players to complete the mission.
Moreover, the latest update also includes Black Ops and Zombie Survival in the existing single-player mode in the forest and deserts. You can download this offline game for Android from the Play Store and have a great time!
Pro Tips and Tricks
Master the art of playing Cover Fire with these tricks!
Utilize the time travel cheat
Collect many rewards
Try as hard as possible to complete special events
Use your weapons wisely
After unlocking every new character, try to give them a weapon.
Choose to upgrade whenever it is possible
Adjust your settings according to winning strategies 
Also See: Alternate Games Of Garena Free Fire
3. Monument Valley
Are you looking for unique and the best offline games for Android? If yes, then here is the option: Monument Valley. The game is mesmerizing. Princess Ida is the main character, and the game is all about guiding her to cross the optical illusion and impossible object maze.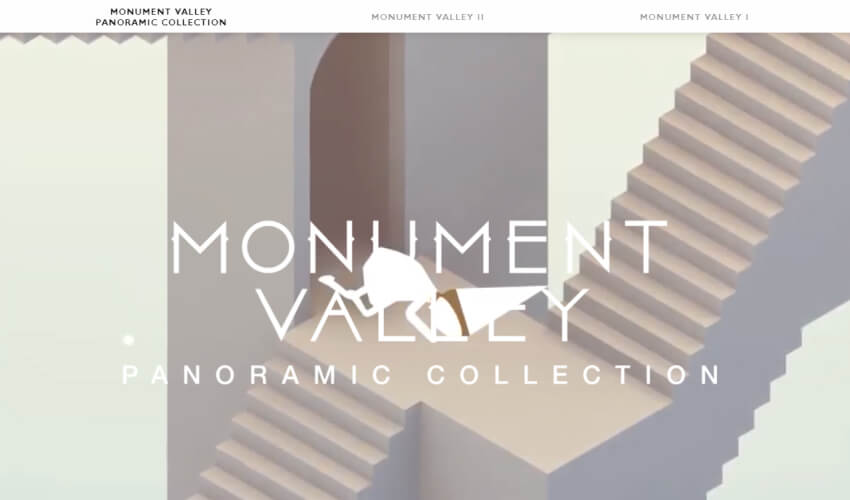 It is one of the best offline games for Android 2023 available on the Google Play Store and is also suitable for iOS, Windows, and PCs. In addition, Ustwo Games released a sequel with a new character and chapter.
Pro Tips and Tricks
Clear perception matters
Explore the landscape before starting the game
Utilize the pulleys and switches
Observe the patterns and behaviors
Learn about rotating devices
Whenever the level rotates, lay a path for Ida
Make sure to utilize these tricks, as they can help you have an amazing gaming experience!
4. Soul Knight
Soul Knight is yet another wonderful offline game for Android users. This game engages the players through its fantastic graphics and action-themed racing gameplay. Soul Knight features unique heroes, special abilities, intuitive controls, an auto-aim mechanism, 170 weapons, a dungeon world, and other significant features.
It is one of the best offline games for Android because it gives the player a new mission. So, if you are looking for a unique gaming experience, this is the game for you! Install it and enjoy self-playing.
Pro Tips and Tricks
Stop wasting gems on reviving lives
Destroy boxes to boost energy
Always carry a weapon
Be concerned about the energy (the blue star bar)
Try to upgrade the game to elevate it.
Avoid purchasing any special product from a mysterious trader
Utilize the unique abilities of any characters you choose to play
Start playing daily to get the bonus and gems
Try to add more gems to your vault by watching a video or visiting a gem shop
You'll love the overall experience for sure! 
Also See: Best Mobile Games
5. Grand Mountain Adventure
Would you love to travel in the mountains? Then, install Grand Mountain Adventure. As the name suggests, this game will provide you with a thoroughly enjoyable experience of mountain adventures. It is one of the best offline games for Android that offers a relaxed gaming experience. It has good graphics and is available both offline and online.
Every adventurous enthusiast will surely excel as it is designed and developed beyond expectations.
Pro Tips and Tricks
Gather a backpack, replay camera, flow meter, snow globe, etc.
Opt for Zen Mode to enable an open-world experience
Stop bumping into many obstacles that help you reach the gate on time
Avoid flashing times and ghost skier
Take time while performing ski tricks
Don't repeat your tricks too many times
These are some simple and effective tips and tricks to enhance the overall gaming experience. Using these tricks, you can have fun every time you play Grand Mountain Adventure!
6. Traffic Rider
Do you love riding? If yes, the Traffic Rider is the game for you! It is an exclusive and the best offline game for Android for bike game enthusiasts. Traffic Rider engages players with easy controls and high-fidelity graphics.
This game has a single mission: bikers must navigate their bikes through heavy traffic and various obstacles. Since its release, one of the most appealing aspects of the game has been the ability for players to customize their bikes and arsenals. This feature has attracted a significant number of players.
Pro Tips and Tricks
Select the apt vehicle based on its unique features.
Master navigation, control, and access through a few trails
Similar to real life, concentrate and stay focused
Choose wisely while using power-ups
Follow the rules and be aware of tracks.
Never let off the gas and try to play on mobile phones
Get this amazing offline game for Android from the Play Store and enjoy riding bikes and creating new records.
Related Search: Free-to-Play Android Mobile Games
7. Shadow Fight 3
Here is the adventurous enthusiast's favorite application, Shadow Fight 3. Launched in 2017 by Banzai Games. It triggered the excitement of fighting game fanatics ever since its launch. Moreover, it encloses combined elements of the Knight Fighting game, Ninja Adventures, and Street Fights.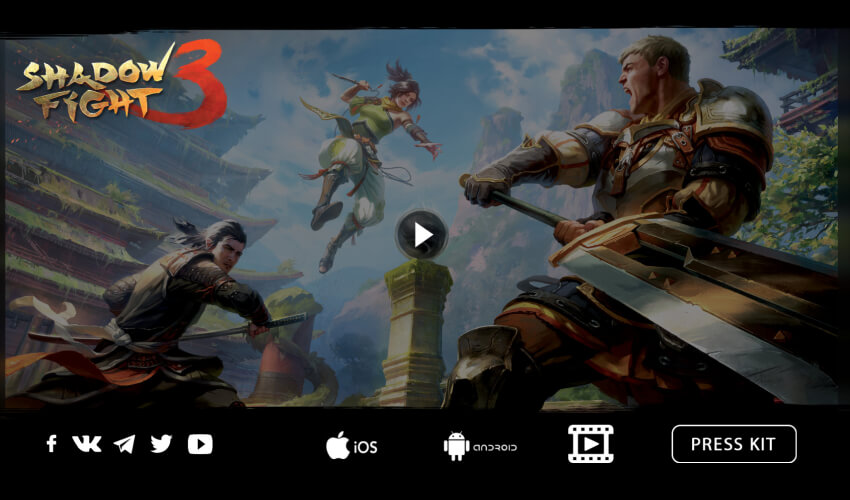 The best thing about this game is that it provides players with customization options. This means gamers can create an avatar according to their wish. You can also opt for the previous version, Shadow Fight 2 because it also stays on the list of the best offline games for Android.
Pro Tips and Tricks
Practice immensely to create the best record
Focus on combo moves
Time your strikes
Remember shadows have power, so save energy
Don't give a hint to the opponent; be unpredictable
Unlock card packs and chests to enhance stats
Defend steadily
The Shadow Fight series captivates gamers for a long period of time with its extensive fighting features and realistic graphics.
8. Asphalt Nitro
Let's take a glance at another racing game, Asphalt Nitro. Asphalt Nitro is widely regarded as one of the top offline games for Android. This extensive car racing game in a small package mesmerizes everyone with its decent graphics. This includes beautiful terrain and attractive features that hook up the players.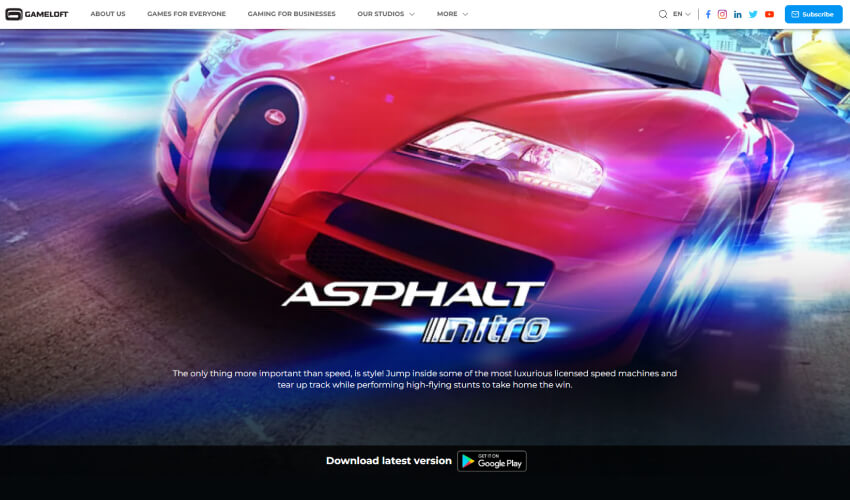 Moreover, it is one of the best offline games for Android that also enhances your concentration skills. Try playing Asphalt Nitro to get an excellent gaming experience.
Pro Tips and Tricks
Utilize the feature TouchDrive
Be ready to handle it manually
Go for the right Nitro type among the four yellow, blue, orange, and purple nitro
Upgrade cars to pass specific levels
Utilize the tokens and other credits in the application
Complete the career mission on time to get more new cars
Get this game from the Play Store and be a racing monster to set new benchmarks every time. You're going to love this game for sure!
9. Hill Climb Racing 2
The list of the best offline games for Android for 2023 would be incomplete without Hill Climb Racing 2 in it. Presumably, everyone has heard of this game due to their popularity. It is a thrilling racing game that offers multiplayer support and several beneficial features for players.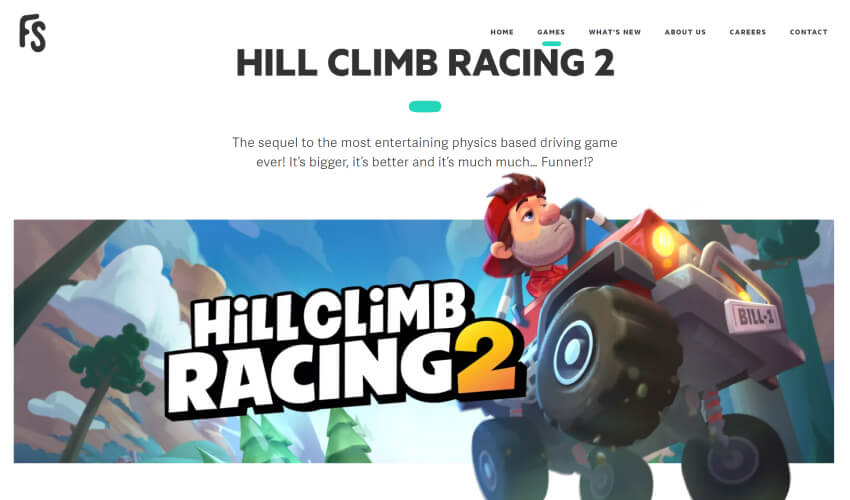 Hill Climb Racing 2 is an exceptional racing game that takes place in challenging terrain all the way to the finish line. The updated version now features a wide range of brand-new vehicles and an array of customization options. It is important to prioritize acceleration and navigation control to enhance your experience.
Pro Tips and Tricks
Proper handling of jumps is undeniably important
Upgrade your vehicle by earning more coins
Focus on winning to unlock new trucks
Collect the prize boxes during the race
Go for adventure mode and unlock additional stages
Utilize the free gems to enjoy more benefits
Upgrade the old vehicle even though you unlock the new one to add more features
Enjoy playing Hill Climb Racing 2, the best offline game for Android, and have fun.
10. Mars: Mars
Want to land on Mars? Or have you ever desired to do so? If yes, then surely Mars: Mars is the game for you. Play the game Mars: Mars and become an astronaut in your free time. It is one of the best offline games for Android users. It includes levels up to 100 and comes with decent graphics. However, the mission is about landing on Mars before the fuel drains.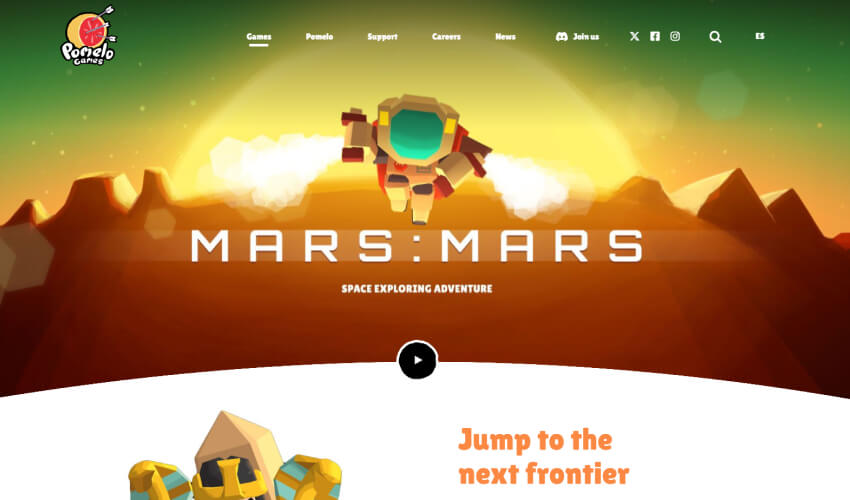 The game is pretty popular among children. However, it is a wonderful choice for adults as well, as it offers high-level challenges and keeps you engaged. In addition, Mars: Mars is a simple yet best offline game for Android that makes you excited and tests your concentration.
Pro Tips and Tricks
Unlock new characters through combos
Platform bulbs are the indicators of falling astronaut
There is a second chance to take a selfie, so don't get worried even if you miss the first one.
For a safe landing, use both boosters
Search for Martian trees to collect coins.
You will love playing this amazing offline game for Android. It will allow you to embark on a thrilling adventure to Mars and have a great time! Give it a shot!
11. Stickman Master: Shadow Ninja
Since childhood, numerous individuals have developed a strong liking for ninjas. People, particularly, have become captivated by the extraordinary powers and abilities that ninjas possess. Whether you believe it or not, everyone desires to be a ninja. They want to jump high and possess incredible fighting skills. Isn't it?
Guess what? You can do all that with Stickman Master: Shadow Ninja. Stickman Master: Shadow Ninja is one of the best offline games for Android in 2023. This role-playing game combines elements of action, adventure, and the thrilling abilities of a ninja.
So, if you want to become the legendary ninja master and embark on an incredible fighting adventure, then opt for Stickman Master: Shadow Ninja – a shadow RPG and offline stickman ninja game. It features powerful weapons, such as a greatsword, as well as some sturdy armour. Gamers can participate in a league where they can engage in battles and complete various quests. Make sure you don't miss it!
Pro Tips and Tricks
Embrace the environment to block your enemy's attacks
Use the special abilities of Ninjas
Purchase or store healthy supplements to defend
Note down your enemy's weakness and make sure you use it while defending.
Learn and try combo attacks
Practice and relax
Dig deeper into the playing environment
Collect every power-up along the way
Be unpredictable
Enhance your gaming experience with Stickman Master: Shadow Ninja and have some exciting moments with it!
12. Call Of Dragons
Last on our list is Call of Dragons. It is one of the best offline games for Android and is well-known for its dual-playing options, i.e., the ability to connect to gaming services without the internet. You ought to capture the wild animals, also known as wet pets, by using the map and then proceed to train them.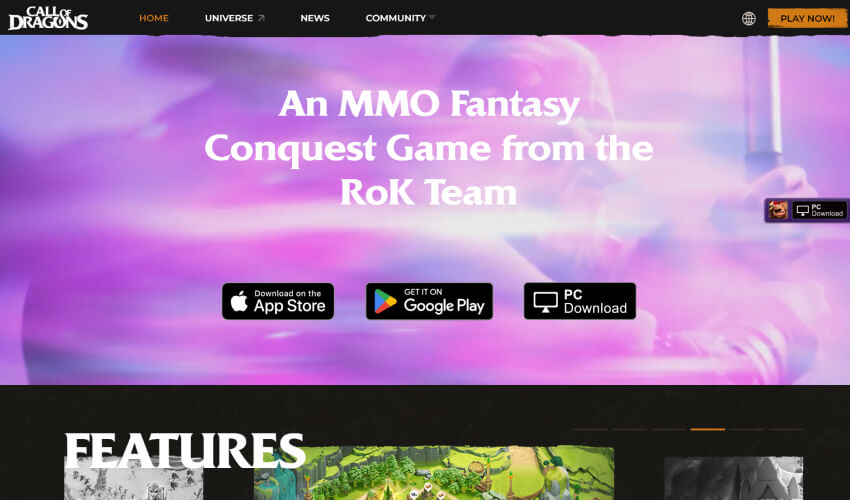 In Call of Dragons, players can create multiple characters and design a unique city layout. Therefore, download this application and experience the sheer enjoyment of this amazing game.
Pro Tips and Tricks
Explore the world of dragons
Embrace the power of BlueStacks and get more advantages
Make changes in the graphics settings
Be conscious while choosing the faction
Utilize the benefits of a beginner's city shield
Upgrade the first skill of your hero and then increase the star rating
Use the floating zoom buttons
Upgrade levels as soon as possible
Deputy unlock is significant to ensure
You are going to love this game for sure. Give it a shot!
Last Few Words!
So, there you have it: the list of the best offline games for Android in 2023. Hope you enjoyed reading this article and that it will assist you in selecting the ideal offline game for a fantastic gaming experience.
Try installing them on your devices to get a better gaming experience. Also, don't forget to utilize the tips and tricks mentioned above to reach new scores every time.
Most of these games are, of course, meant for Android users. However, some gaming applications listed above are also available for Apple, Windows, etc. The best thing about these games is that you can play them anywhere with ease. All you have to do is download the app from the Play Store, and enjoy immersing yourself in the world of graphics and battles, and have a great time!
Thanks for reading!
Enjoy offline gaming with the games listed above and have fun… 😊 😊