Instagram, a popular social media handle, leaves no stone unturned to give its users the best experience. The social media giant keeps updating its features so that users can enjoy using Instagram.
So, if you're wondering which all features have been updated in 2023, then read this post.
In this post, we shall discuss with you the latest and upcoming Instagram features and updates in 2023.
Here we go…
Table of Contents
Table of Contents
1. Quiet Mode, Hidden Words to Recommendations, and Multi-Select for Not Interested
To aid users, especially teenagers, in regulating their time and material consumption on Instagram, the company has launched three control features, namely,
a. Quiet Mode
b. Hidden Words to Recommendations
c. Multi-Select for Not Interested.
I. Quiet Mode
Users can set a "Quiet time" during the day or week when they won't be disturbed by alerts, thanks to the "Quiet mode" function. Those who contact users during that period will receive a prerecorded message. This feature was added to help users cut down on their screen time. After turning off Quite mode, Instagram provides a summary of missed notifications to make sure users don't miss anything crucial. The feature is available in almost every country.
II. Hidden Words to Recommendations
Instagram's new update includes the option to conceal text. Words, emoticons, and hashtags can now be hidden from users in addition to comments and direct messages. When a user disables the ability to see certain phrases, such as "modeling" or "fitness," Instagram will stop suggesting posts that contain those words anywhere in the post, including the caption or hashtag.
III. Not Interested
Instagram now adds a "not interested" checkbox. Now users may mark multiple posts at once to remove them from the Explore feed. The platform has always had this feature; however, now it may be used with many selections at once.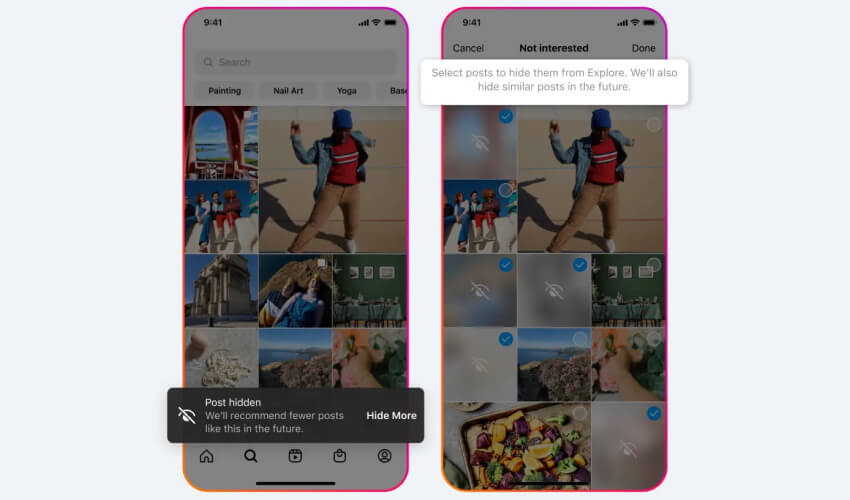 2. Comment with GIFs
Instagram now includes a function where users may respond to comments with GIFs. It's essentially the same as Instagram's GIF button in the reply box. The function uses Giphy's vast library of GIFs. It was initially given out just to select iOS users but is now available to everyone. You've probably noticed the GIF icon next to the text box on Instagram Stories replies. The same idea is being implemented in the threaded discussion area.
3. Multiple Links in Bio Update
Instagram released a Multiple Links in Bio Update in April 2023. It will let users have multiple links added to his/her bio update.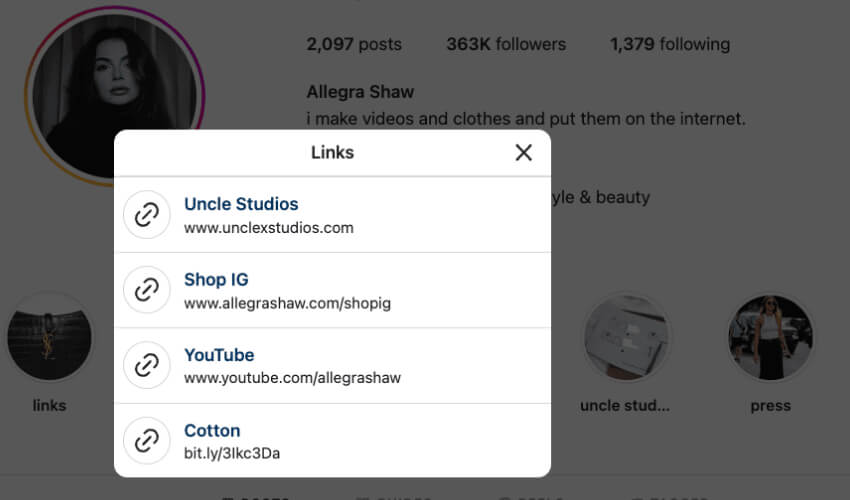 Access the function by selecting "Edit profile," "Links," and "Add external link." The order in which the links display can be changed simply by dragging and dropping.
4. Scheduled Uploads
The Instagram app now allows for scheduled uploads. This feature will allow users to schedule their posts for a later date and time. This feature is helpful since it allows users to schedule when their postings will go live. However, you can't use this function to simultaneously post to many Instagram accounts or other social media sites.
To schedule a post on Instagram, open the camera roll while in the IG app, select Advanced Settings, and then click Schedule. Both Android and iOS users have access to this feature.
5. Instagram Feed Without Ads and Suggested Posts
Nobody likes seeing sponsored content and posts, especially from accounts that they don't follow. But now, you will not be disturbed by these sponsored content and post when you scroll through your Instagram feed.
Now your Instagram feed will only contain posts from the people you've chosen to follow, with no sponsored content or other distractions. You can now access this new feature through the menu in the top left corner.
6. Instagram Posts with Collaboration
Now you can make collaborative posts on Instagram. The post will appear both on your profile and your collaborator's profile at the same time.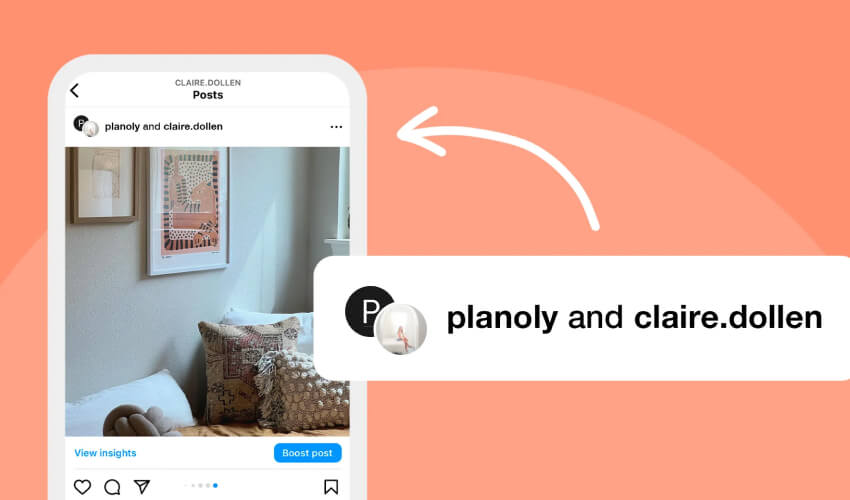 To make a shared post, first compose your usual posts, such as reels or any other post. After that, select Tag individuals. Lastly, choose Invite Collaborator.
7. Instagram's New Interactive Stickers for Stories
Instagrammers have come to expect periodic updates to the Stories editing panel, which includes the addition of new stickers. Here is a list of the newest stickers that Instagram has added
I. Shopping Sticker
As the name says, a shopping sticker is for encouraging your followers to make purchase. If you include it in your story, your followers can make a purchase without ever leaving Instagram Stories. To use this sticker, you must have the Shopping feature enabled. You'll need to enable this feature in the Shopping Partners area of your account settings so that your followers can use this sticker. It is a great way to drive traffic to your products.
II. Location Sticker
Users can now use the location sticker to broadcast their location. It's a great option for people who travel a lot. Using this sticker, they can convey to their followers about the location.
III. Music Sticker
This is one of the most used stickers so far. It is a great sticker for all music lovers. You can include your favorite tune in your story with its help.
IV. Mention Sticker
Include a reference to another user or company in your story. This way, they can reshare the story on their own profile, thus expanding its exposure.
V. Questions Sticker
To solicit opinions from your audience on a certain topic, you can now use the Questions sticker. It is a great way to connect with your audience. You can encourage even more conversation with your audience by letting your visitors ask you questions that you may then answer in subsequent Stories.
VI. Quiz Sticker
Quiz sticker is yet another wonderful Instagram feature and update in 2023. You may test the knowledge of your followers and build brand awareness by using this sticker. All you have to do is to provide questions pertaining to your profile's focus.
VII. Poll sticker
It's a terrific way to find out what your followers think, just like the Quiz sticker. Including your audience's input in the content development process is especially helpful when making decisions about future content ideas.
VIII. Donation Sticker
Donation sticker, as the name says, is to make charitable contributions. All you have to do is to select a charitable organization to which your followers can contribute by using this sticker. The whole amount you raise will be sent to the various charities.
IX. Countdown Stickers
The countdown sticker is to keep your followers, or audience informed about your upcoming events. It is one of the best ways to keep your fans updated on an upcoming event.
X. "Add Your" Sticker
The 'Add yours' is reminiscent of the now-retired Challenge sticker design. Simply press the bottom to have a topic randomly selected for you, or ask others to offer their own stories on any subject you like, and then tap "Done." If other users have also added your prompt to their stories, you can view them by tapping the sticker on your own story.
XI. Customizable Link Sticker
Instagram accounts with less than 10,000 followers no longer have to wait until they reach that number to unlock the Link sticker. You can now use it NOW! All you have to do is to provide the web address that you would like the sticker to connect to. To preview the link before sending it, click the "See Preview" button that appears just below the link. Any viewer of your story can click the sticker to go to the website. You can alter the look of the sticker and make it into a clickable call to action.
XII. Food Sticker
Users can place orders for your company's food through your partner's website when you add a Food Orders sticker to your Instagram Story.
Sticker's value increases exponentially if you choose to collaborate with an influencer who can add it to their Stories. Doing so will increase exposure for your restaurant to a wider audience.
XIII. Support Small Business Sticker
Using the sticker, you can promote any company that has an Instagram account to your followers. If you work for a small food chain or other similar business and have separate profiles set up for each location, you could use the sticker to advertise all of them to your followers.
8. AI-based Comment Creation System
The company is developing an AI-based comment-creation system. This new function will enable bots to comment in place of actual people. This means now you don't need to put in the effort to comment on your friends' and followers' profiles. AI will do the needful 😊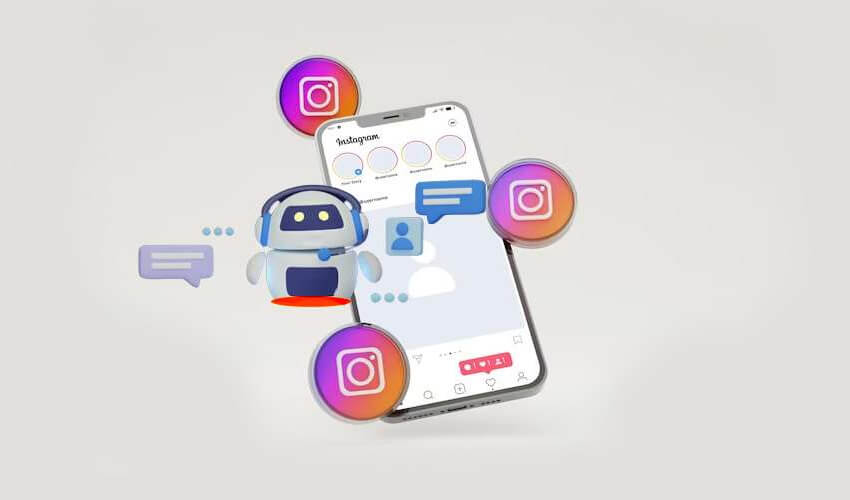 Instagram has been working on this feature, although it is still in development. It's designed to be user-friendly and encourage participation. Users will have easier access to a wider range of commenting options and be able to generate comments more quickly with the help of AI.
There isn't much information about this Upcoming Instagram Feature and Updates in 2023. However, the idea is that AI will look at a user's profile and shared content to determine how to best respond. An AI can make remarks like "Excellent view!" or "Very beautiful!" if a user submits a picture of the outdoors. By examining the user's preferences and the shared information, AI will be able to provide more customized comments.
It will make commenting faster and easier, giving people more time to engage with one another. The AI-powered comment function will encourage people to express themselves in more ways and foster deeper connections between them.
Wrapping it up…
So, these are the top 8 latest and upcoming Instagram features and updates in 2023. Instagram is constantly developing and refining its features to better serve its users. The social media behemoth keeps updating its features, be it small or big in nature.
We sincerely hope that this article has helped you stay current on Instagram's latest and upcoming features and updates.
Stay tuned for more insightful articles!