iPads have gained an eternal legacy in the market of tablets. Without failing, this premium device has skyrocketed the market with its sales and the ratings given by customers. This has happened in the presence of Android tablets which are of different sizes and shapes. In a way, people now believe that Android tablets have failed miserably. There also exist people who choose Android smartphones but not Android tablet, because maybe they think Android smartphones can still offer better and flexible services than iPhones sometimes but an Android tablet can not beat iPad.
A few reasons why Android tablets have failed:
Steep Market: During the time when the fashion of tablets was at its peak, there was a flood of different types and ranges of Android tablets. They included both premium and cheap tablets. Since there were so many options, it affected the profit of the tech companies. This also led some tablet companies to even vanish. They all seemed very temporary and non-reliable.
Applications: There are some very useful and amazing apps present on the ANdroid's play store but the problem arrives when they are run on a tablet. They run perfectly on Android phones as compared to tablets sometimes which disappoints a lot. The apps which are not originally designed to be used on a bigger screen tend to make you regret your purchase. They also tend to bother the display quality along with functionalities.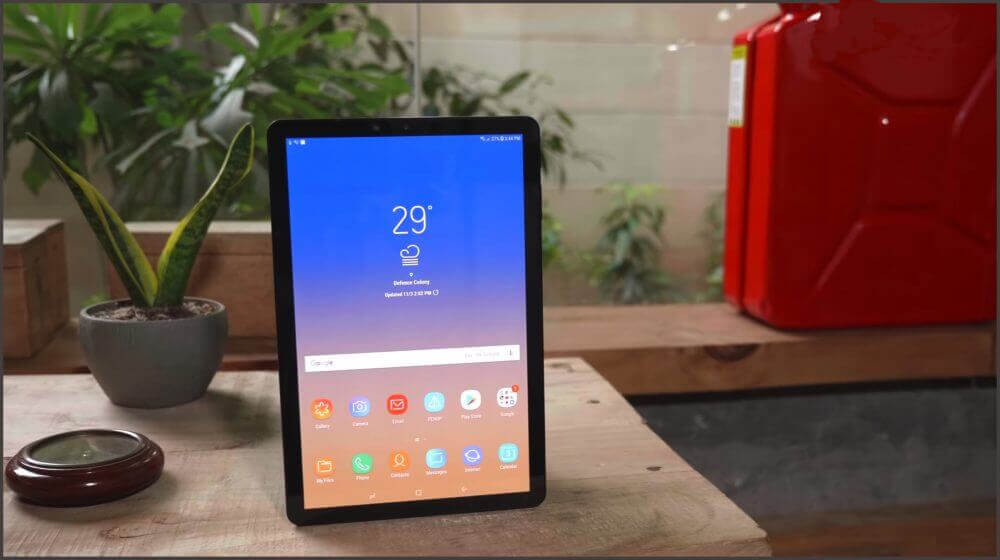 Although talking about its competitor, iPads run smoothly and have a top-notch quality which gives a great user experience and most importantly good reviews. iPad makers have really taken care of the apps so that the apps do not get altered while being run on a bigger screen. They actually have worked on it and hence are user's go to the product when thinking of a tablet.
Android Versions: Since, there are a lot of tablet producers when it comes to Android therefore there is a variation in their versions too. Every producer releases the latest versions of that time and new versions keep on releasing in a short span of time. Because of this version difference even the same devices produced by a single manufacturer do not match and hence create problems. They create more problems when the buyer is a non tech savvy person. Such a person can get irritated easily as he/she cannot remember the differences and the versions etc. Also, if something is to be repaired in the tablet, it will be a hassle with so many versions around.
Cheap Tablets: Some really cheap Android tablets are always available in the market. The manufacturers of such tablets might use a fake copy of the actual Android which might cause a huge problem later on. As these are not original so they obviously create battery, display , security and every problem that one can imagine of. They can just not be trusted, they may work well for a week and then be dead with all your data inside.
However, with the existence of such devices the name of Android is not left in good books even when it's not Android's fault.
Chrome: Google's web based browser operating system i.e. chrome operating system also contributes to the failure of Android tablets. Earlier there was not much development and support from it but now Google has improved it a lot. Now, it has much more powerful processors than before and supports hybrid laptops too. 
Also See: Best Drawing Tablets with Screen
All in all, android tablets had many complementaries at a wide range of prices which divided and distracted the audience very impactfully. These included various products which were forged or not so premium. Therefore things like these take away the buyer's trust and interest. Most people make a timely investment in such devices and hence want it to provide the best value for their money. They are therefore even ready to buy a premium device which gives the ensurity of great value for their money spent.
Another reason for the failure of the android tablets is the clever move done by Google and other companies who brought up the medium series of the phones which attracted a large market of the people who always wanted to have high end specifications at a lower price. The storage in the devices was yet another reason why people were not comfortable in buying these android tablets.
They get easily filled up with extra cache and slows down the processing gradually. That's why many people think that buying an android tablet isn't a worthwhile investment. They still feel that the best tablet which is available in the market is far more expensive than an Apple iPad. So obviously one would go for Apple instead of looking forward to an expensive device which in turns out to be an Android one.