Welcome to our guide on the best Chromebooks you can buy today. Looking for a new computer but don't want to break the bank? A Chromebook is a great choice that provides all of your basic needs in terms of computing at an affordable price point.
They are fast and reliable, efficiently run apps from Google Play Store or Chrome web store, and offer long-lasting battery life, so you won't need to charge often – perfect if you're always on the go! We have put together this buying guide review highlighting some key specs and features, making it easy for users to find what they are looking for.
So whether searching by brand names such as Asus or HP, processor type like Intel Core i3/i5/i7, or RAM size, we've got something suited just right here! In this article, we look into the best Chromebook 2023.
The Acer Chromebook Spin 714 is a highly advanced and affordable laptop that offers impressive performance and portability. It comes with an Intel Core i5 processor, 8GB RAM, and 256GB storage capacity – giving you the power to perform tasks quickly while on the go. The 14-inch touchscreen display is vibrant yet accessible to your eyes, even in bright light conditions, making it perfect for entertainment or work use.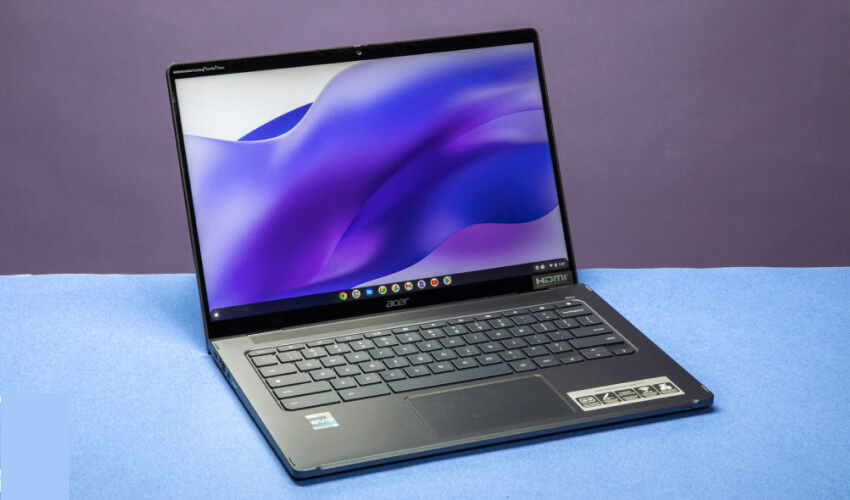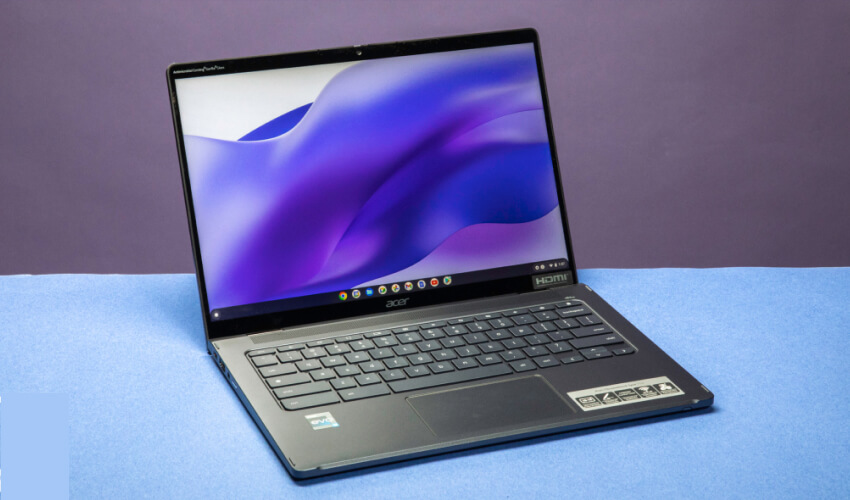 There are two USB Type-C ports and an 802 WiFI connection, making streaming movies seamless no matter where you take this slim device too! With up to 10 hours of battery life, a sleek design & military-grade durability, the ACER Chromebook Spin 714 will make your computing needs more efficient & enjoyable. It's one of the best Chromebook available on the market.
Price starts at $729
The Acer Chromebook 317 is the ideal blend of implementation and clarity. Featuring an 11th Generation Intel Core processor, it offers lightning-fast speeds for a smooth user experience. With up to 8GB RAM and 64GB storage, you have plenty of power for your everyday tasks. The 17.3-inch HD touchscreen display brings visuals to life with incredible clarity, while stereo speakers enhance media playback.
Plus, its durable metal chassis protects against everyday wear and tear, so it looks great all day! This device also features robust Wi-Fi 6 connectivity that supports multiple devices with reliable coverage throughout most rooms in your home or office – giving you more freedom than ever! This is one of the best budget Chromebooks.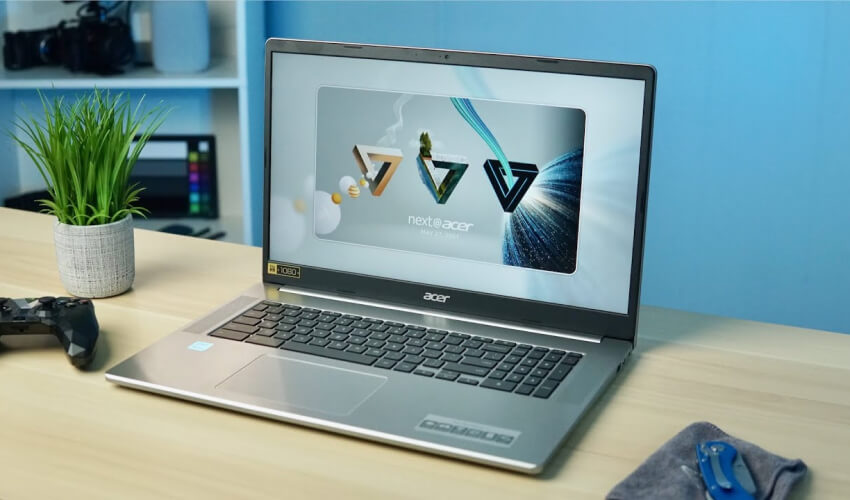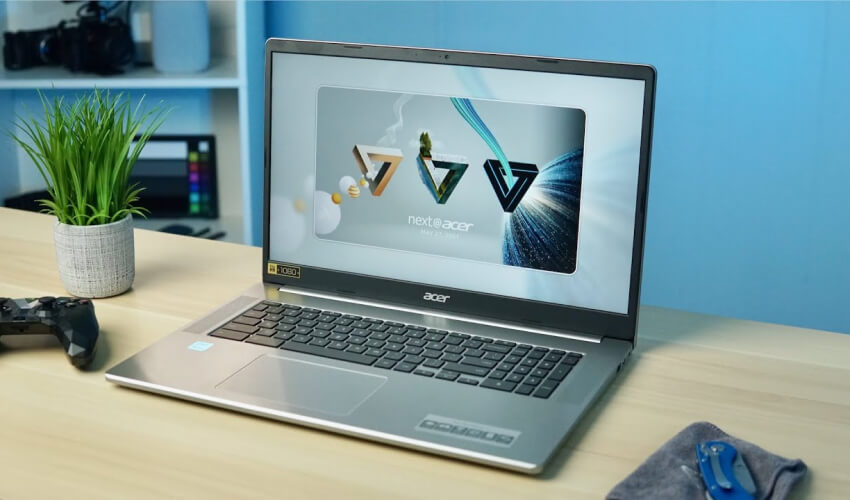 Price:$165
Lenovo Flex 5i Chromebook is the ideal answer for active professionals on the go. This ultraportable laptop has a sleek design, weighing only 1.35kg and measuring 17mm thin at its narrowest point – making it effortless to store in your bag or carry around all day! With an 11th Gen Intel® Core™ processor, you get performance that will power through everything from streaming movies to multitasking across multiple apps with total ease of use. Up to 8GB of memory ensures seamless switching between tasks fast and efficetively.
Strong battery life allows users to keep going without interruption as they work remotely wherever their business takes them! The Lenovo Flex 5i Chromebook offers absolute reliability, so you can focus on delivering outstanding results every time. It's also one of the best Chromebook for students.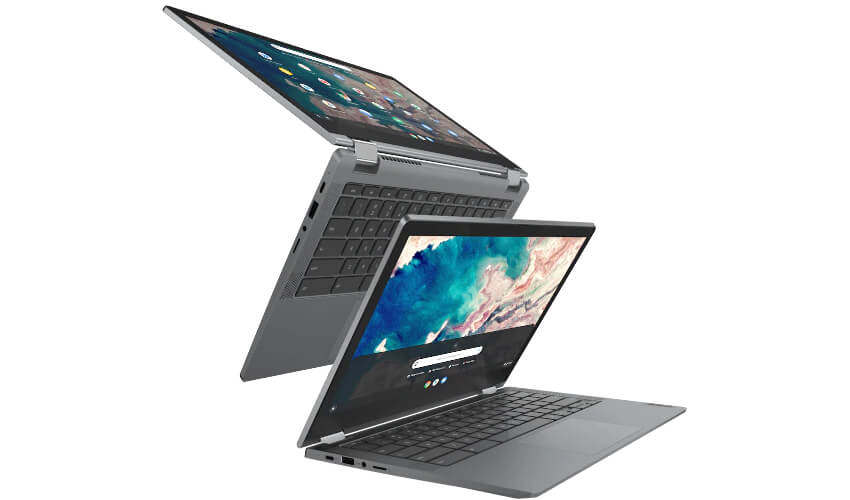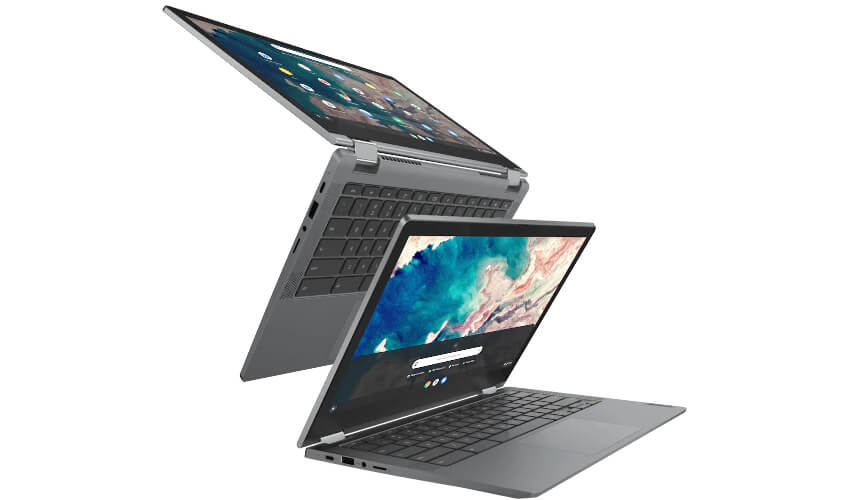 Price $369
The HP Chromebook x360 14c is a powerful laptop designed for professionals. Enjoy lightning-fast performance, enhanced security features, and maximum portability with this ultra-slim Chromebook. Featuring an Intel Core i3 processor and 8GB of RAM, you can easily do more tasks at once while saving battery life in the process, thanks to its fanless design technology. With 128GB memory built into the device alongside Wi-Fi 6 support, you'll always have access to fast internet speeds no matter where your work may take you.
You are equipped with two USB Type C ports and one micro SD card reader slot, offering easy data transfer options for when it's time to go mobile or connect external devices like headsets or storage media such as flash drives! The bright touchscreen display lets you interact intuitively in complete HD clarity, making it ideal for any productivity task, whether onsite or from home so that nothing stands between you and success! This is one of the best Chromebook 2023.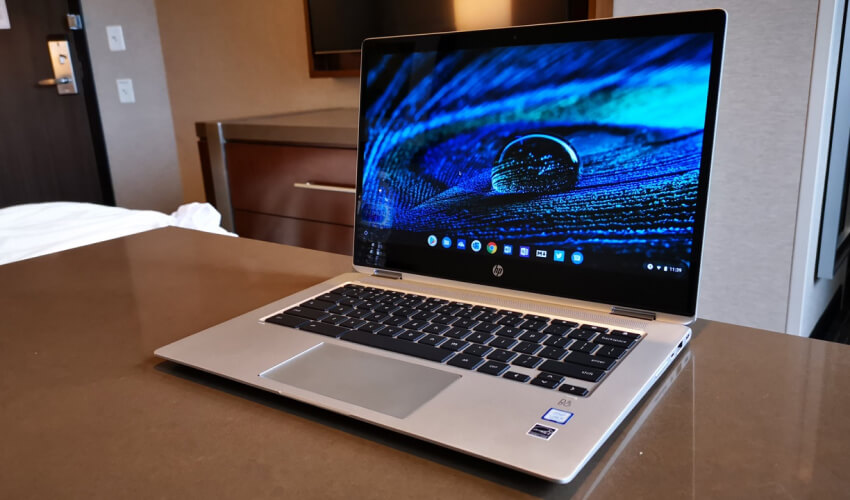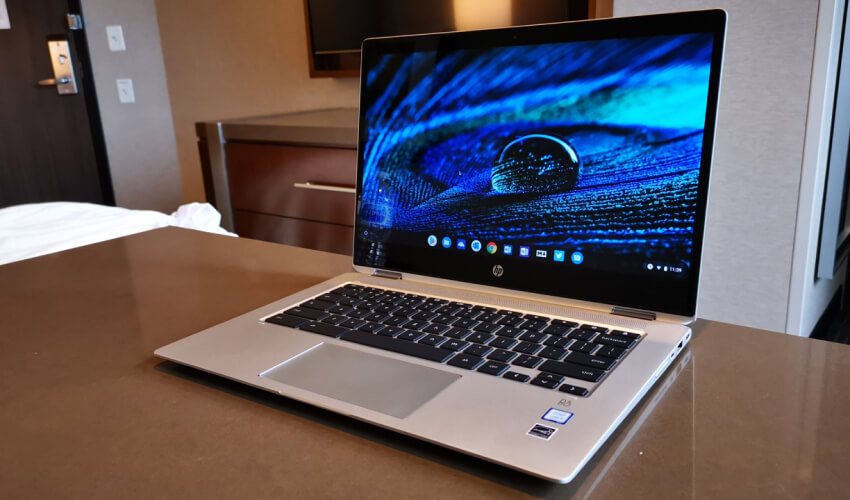 Price $549
The ASUS Chromebook Flip CX5 is the perfect blend of performance, convenience, and reliability. Sporting a sleek design with an all-metal finish, this flagship device packs plenty of power into its small frame – making it great for both work and play.
Featuring ultra-fast SSD storage combined with Intel processors and 16GB RAM, tasks can be completed quickly while still offering long battery life to power through long days. On top of that, 512GB 0f SSD storage provides ample space to store your favorite documents or photos securely without worrying about running out quickly.
Finally, It's the best Chromebook for gaming!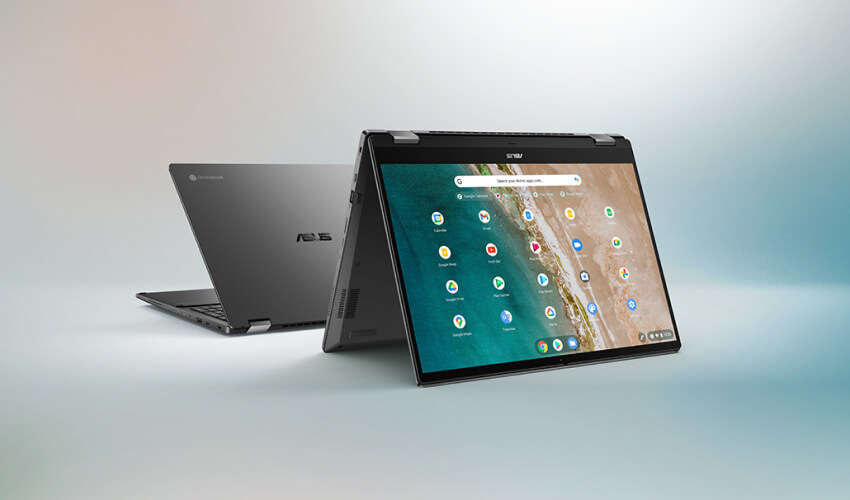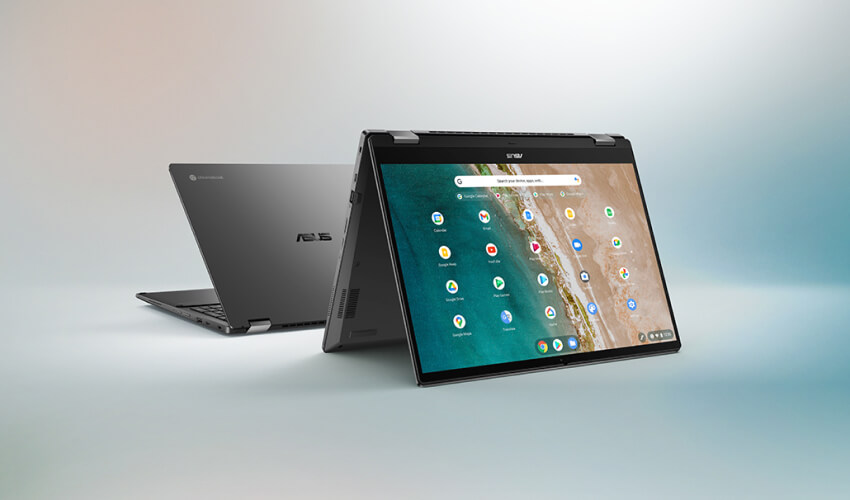 Price $799
Also See :7 Best Laptop Graphics Cards
The ASUS Chromebook Detachable CM3 is the perfect combination of power and portability. Its all-metal chassis provides rugged durability, while its lightweight design ensures maximum convenience that allows you to work and play anywhere.
Powered by Intel® processors, up to 4GB RAM, 64 GB storage, make it ideal for everyday use or intense gaming sessions alike! An optional backlit keyboard gives users options when looking for illumination in low-light settings – keeping them productive no matter where they are!
This ultra-slim device offers two USB Type C ports allowing a range of peripheral devices such as external displays or even an extra battery pack to be easily connected without compromising on size – making this an excellent option for those who value practicality above all else! It's one of the best Chromebook in its price range.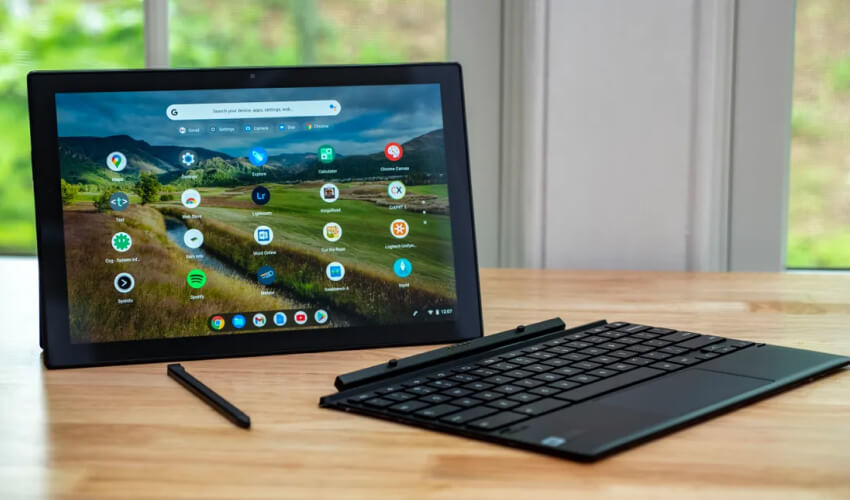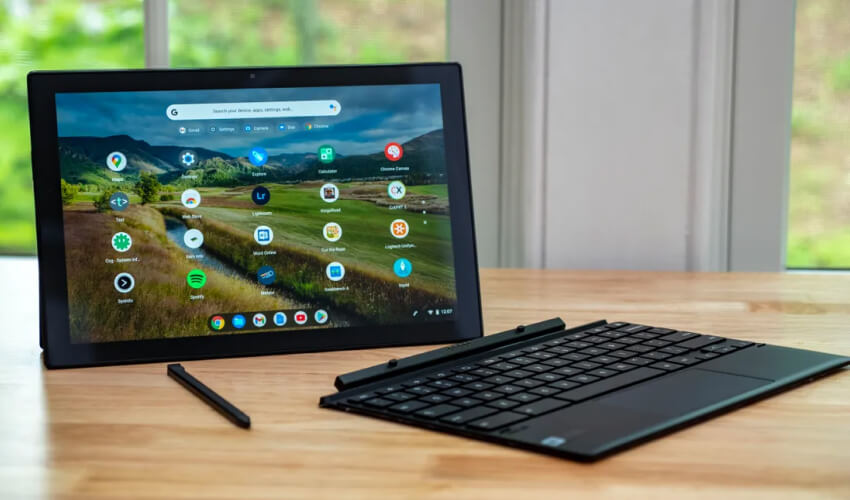 Price $315
The Lenovo C13 Yoga Chromebook is a sleek and powerful device that revolutionizes your work-from-home experience. From its 13.3-inch solid HD display, this laptop is designed for people who demand performance without compromising portability. Its lightweight design allows you to take it wherever life takes you while enjoying up to 10 hours of battery life when fully charged.
An extensive range of ports, including USB 3.2 Gen 1 Type-C and HDMI, makes connecting accessories quick, so nothing stops your productivity goals! Packed full of features like an Integrated 5MP camera, headphone/mic combo jack & built-in stereo speakers – no matter what task needs doing, Lenovo's got you covered every step. It's the best Chromebook 2023.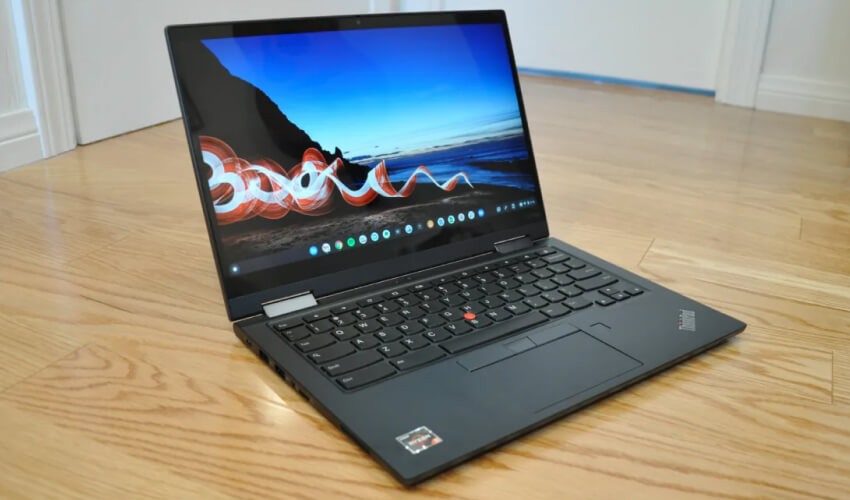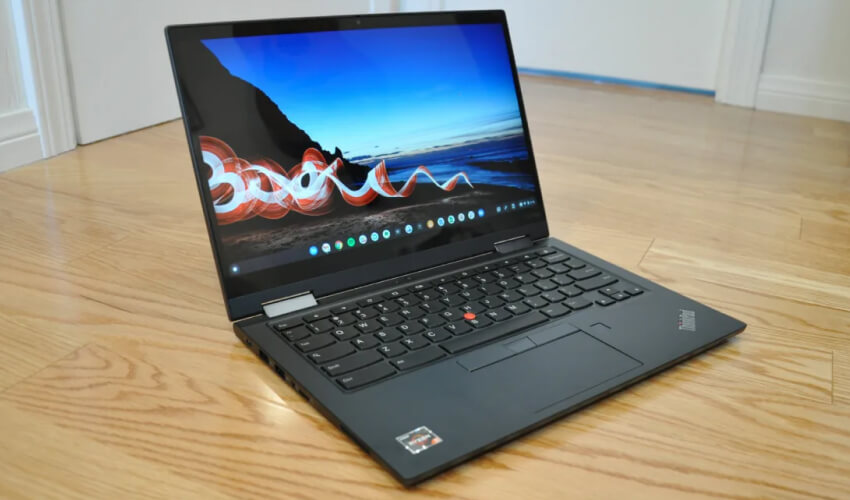 Price start at $575
Samsung Galaxy Chromebook 2 is a revolutionary laptop that brings together the power of Chrome and Samsung's innovative technology. With its sleek, modern design, this device has been built to be ultra-portable without sacrificing performance or quality features. The 13.3 full HD touch display delivers vivid colors and an immersive viewing experience for work or play.
And with up to 4GB RAM, you have plenty of processing speed for all your apps and video streaming needs.
There's also Dual Band Wi-Fi 6, which makes downloads faster than ever! Loaded with advanced security measures such as biometric authentication, it gives users peace of mind knowing their information will stay safe at home or on the go – making it the perfect solution for personal use, classrooms & more! It's the best Chromebook 2023.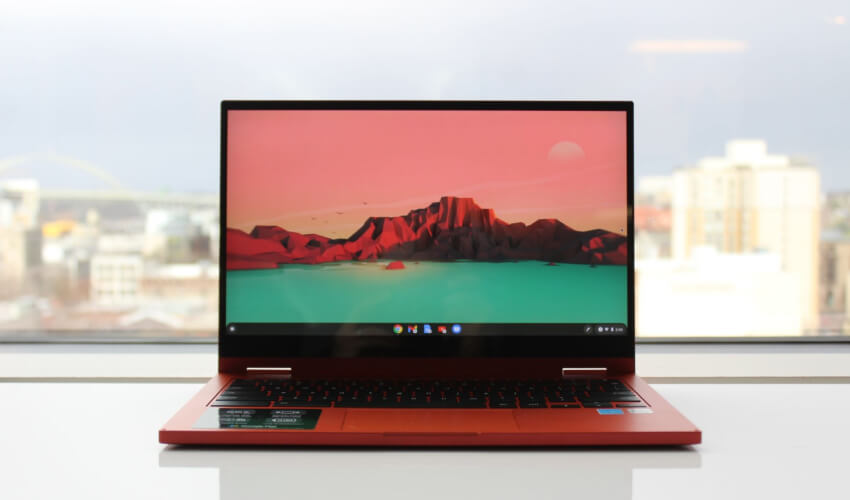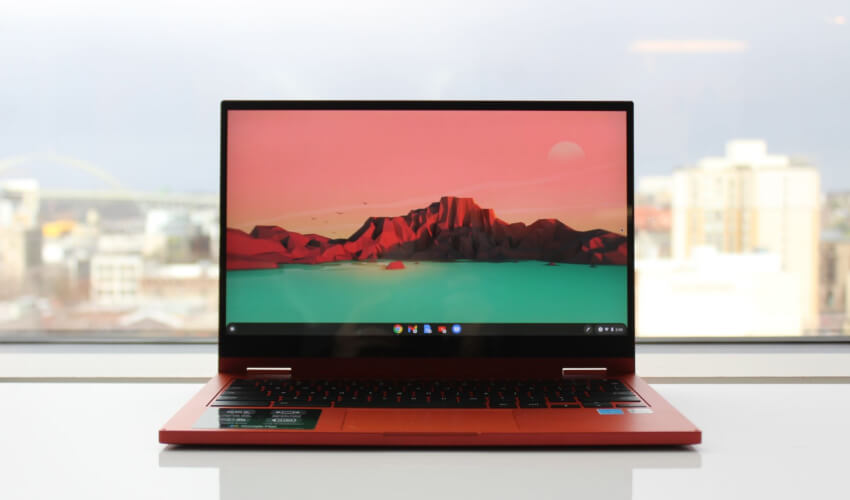 Price starts at $550
The Samsung Galaxy Chromebook 4+ delivers a powerful productivity experience in an ultra-portable form factor. Featuring a 15.6″ touchscreen display and Intel® processing power, the full HD screen produces realistic visuals with incredibly vivid detailing. With its light design, you can carry it everywhere for work or play on the go.
The solid-state drive offers fast loading times and plenty of storage space for all your files, so nothing is left behind when you're away from home. Battery life stays up to 11 hours, so you don't need to bother charging every few hours, either! Experience maximum convenience without compromising performance thanks to this reliable Chromebook model- perfect for those who want long-lasting portability with effortless usability anytime and anywhere! It's one of the best Chromebooks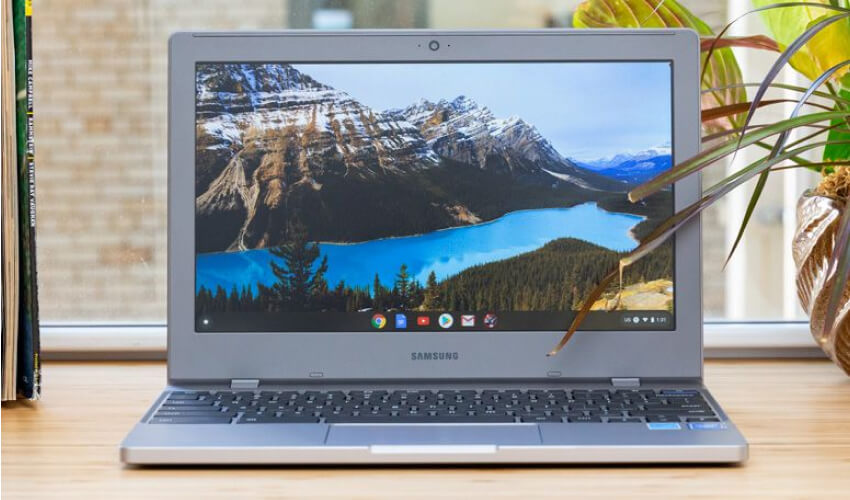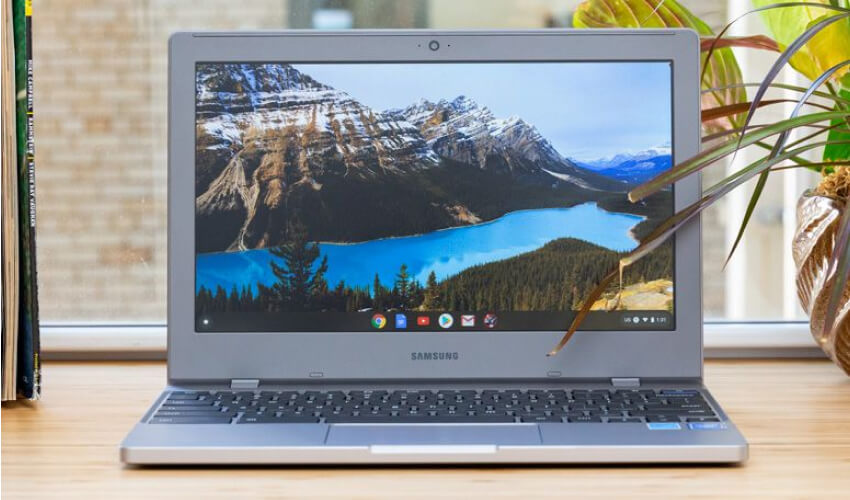 Price S380
The HP Dragonfly Pro Chromebook is the ideal option for businesses that require a robust laptop with lightweight portability. With long battery life, enhanced security features, and a sleek design, this device has everything you're looking for in an enterprise-grade notebook. Its Intel Core processor ensures quick task completion, while 16 GB of RAM provides smooth multitasking functionality.
The rich 14 full HD touchscreen display adds more appeal to your workstation where bright, vibrant visuals make working easier than ever before; combined with the intuitive Chrome operating system getting things done quickly and easily becomes a reality! Enjoy hours of seamless internet browsing experiences courtesy of its Wi-Fi 6 connection, plus access to all favorite apps from Google Play Store via app shortcuts on the main home screen – making it a genuinely one-stop solution for busy professionals who are always on their toes!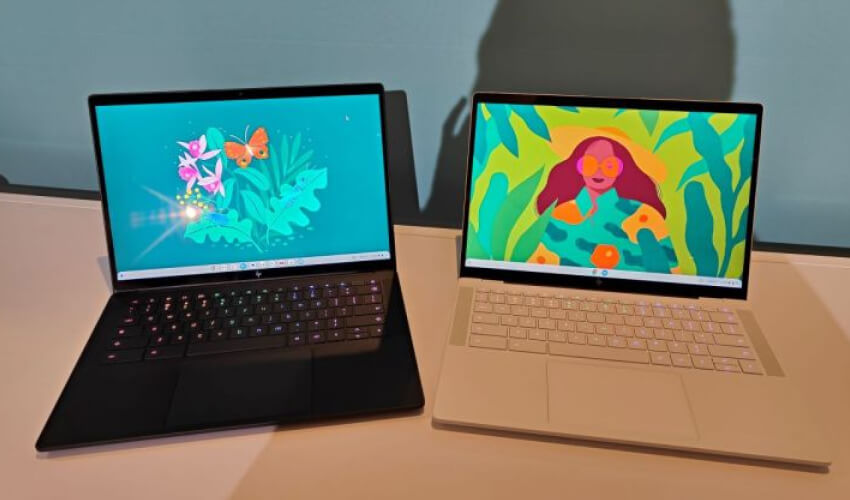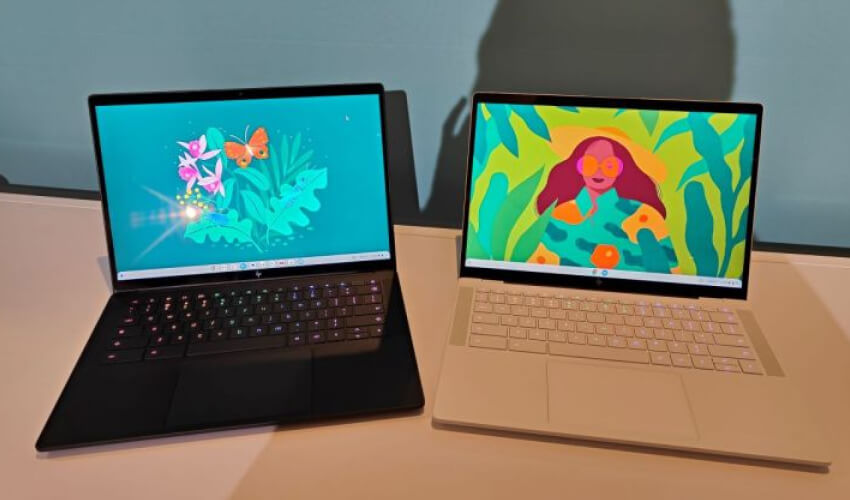 Price $999
11. HP Elite Dragonfly Chromebook
The HP Elite Dragonfly Chromebook is the ideal choice for professionals who need a mobile device that combines power and portability. With its sleek, ultra-light design and lightweight magnesium chassis, you can effortlessly take it wherever your work leads you without compromising performance or sacrificing style. Its 13.5 high-definition touchscreen offers true colors to match any environment — indoors or out.
And with up to 16 hours of battery life on one charge, there's enough juice for all-day computing productivity, so you will never miss an important deadline again! The built-in security features like anti-virus protection also ensure maximum data safety when working remotely from anywhere in the world; perfect for modern business needs today!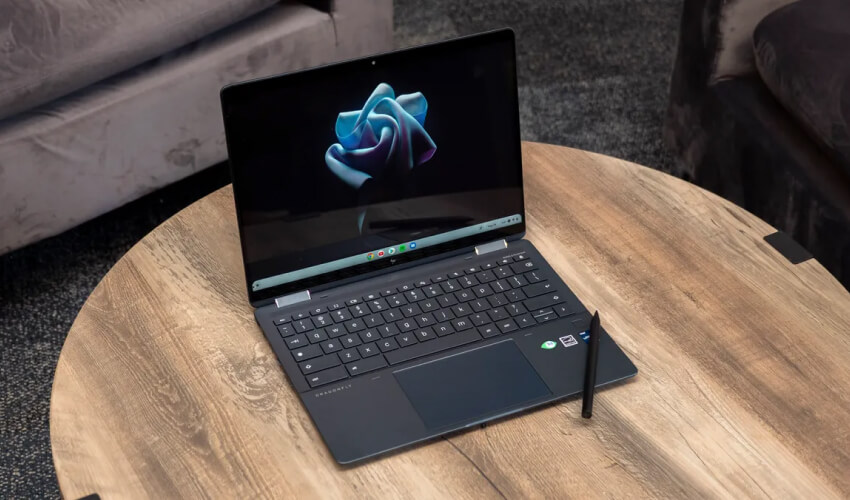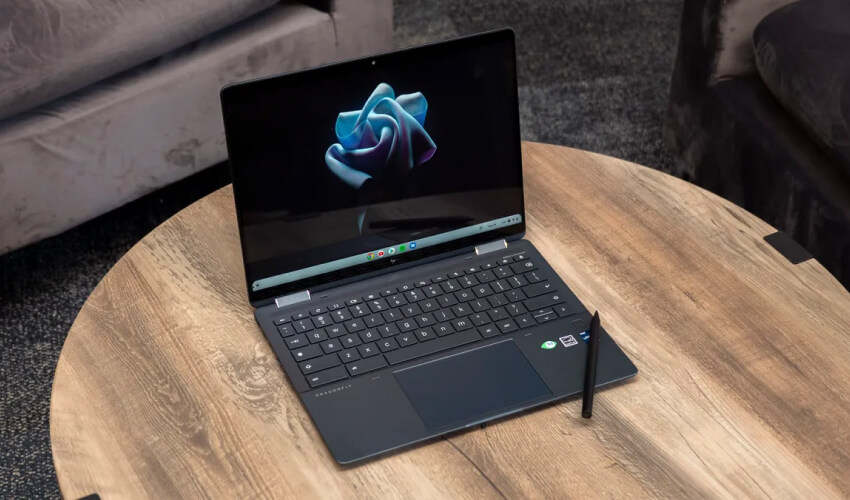 Price $1190
In conclusion, the best Chromebook 2023 you can buy today fits your needs and budget. It should have a reliable processor and plenty of RAM to manage multitasking needs. The battery life also matters as it will ensure adequate usage time without having to power up or recharge the laptop between tasks constantly.
Additionally, look for key features such as an HD display screen and USB ports to connect all peripherals easily. With this guide, you'll find precisely what you're examining for! We hope his blog on the best Chromebook you can buy today is useful to the readers.