In the ever-evolving landscape of mobile gaming, 2023 has emerged as a truly exceptional year for Apple iOS enthusiasts. With innovation at its forefront, this year's lineup showcases diverse gaming experiences catering to every player.
The App Store has everything from heart-pounding action adventures to mind-bending puzzles, immersive RPGs, and even casual escapes. In this roundup, we've meticulously curated the best mobile games for Apple iOS in 2023—a compilation designed to captivate, challenge, and entertain. Prepare to embark on a thrilling digital journey as we unveil the most remarkable titles that have taken the gaming world by storm.
Here are the best mobile games for Apple
CarX Street, one of the best mobile games for ios in 2023, catapults you into the high-octane world of street racing within a dynamic, open environment. As a street racer, you aim to dominate the city's racing scene by defeating rivals and conquering races. Its intricate car upgrade system sets CarX Street apart, allowing you to fine-tune your ride to perfection. You can customize your car's specs for specific races and even change its style and design.
It's best experienced on the iPhone X or newer for optimal performance due to its memory demands. With stunning visuals, comprehensive car customization, and optimized performance, CarX Street is a must-play title showcasing the best mobile games on ios devices in 2023. Buckle up and hit the asphalt to become the city's top driver.
A Timeless Puzzle Gem Among the Best Mobile Games for Apple. In the ever-evolving realm of mobile gaming, Blek has carved a lasting niche as one of the best mobile games for iPhone. Despite its 2013 debut, its enduring charm continues to captivate players. Reminiscent of classic Snake games, Blek boasts a minimalist and sophisticated design.
The objective is seemingly straightforward: draw patterns that gain velocity, guiding them to collide with colored dots while deftly avoiding menacing black ones. But beneath its apparent simplicity lies a captivating challenge for your intellect. Blek's resilience in the dynamic world of mobile gaming underscores its status as a true masterpiece, making it a must-play title for anyone seeking top-tier mobile puzzle thrills on Apple's platform.
Monsters and melodies may seem like an unlikely duo, but in My Singing Monsters, they harmonize like never before. In this captivating mobile game, hailed as one of the best mobile games for iPhone, your monsters do the unexpected—they sing! Build your island sanctuary and nurture over 250 charming monsters, each with unique musical prowess. As your monster orchestra grows, so does the enchanting melody they create.
Customize your island with whimsical decorations and collaborate with friends worldwide while immersing yourself in year-round global events. My Singing Monsters offers a free-to-play experience with optional microtransactions for those looking to enhance their musical journey. Discover the harmonious world of My Singing Monsters and embark on a melodious adventure like no other. It's one of the best mobile games for ios.
There's a royal treat in the form of Reigns: Game of Thrones for iPhone enthusiasts. This game, undoubtedly one of Apple's best mobile games, transcends traditional puzzle games' boundaries. In a captivating twist, you step into the shoes of iconic Game of Thrones characters, whether it's the cunning Cersei Lannister or the resilient Sansa Stark. Your task? To make weighty decisions that can alter the fate of your kingdom.
With a simple swipe right for yes or left for no, you navigate a web of proposals, and every choice carries the power to shape your realm. Watch as your decisions impact your military strength, popularity, wealth, and more in a game that offers an exceptional iOS experience for die-hard Game of Thrones fans. If the Iron Throne beckons and the series holds a special place in your heart, this is a must-try game to immerse yourself in the intrigue of Westeros. It's one of the best offline games for ios.
Embrace your kung fu fantasies and step into the action-packed world of Stick Fight: Shadow Warrior, unquestionably one of the best offline games for ios. Channel your inner martial artist to combat relentless hordes of adversaries, showcasing your combat prowess in a thrilling showdown. Survival is the game's name, with endless waves of foes challenging your skills.
Confront formidable boss samurais to unlock valuable rewards and access increasingly challenging levels. Engage in an epic brawl that tests your fighting spirit and rewards you with stylish cosmetics and items, enhancing your stick-fighting style. Dive into this enjoyable casual fighting game that promises endless excitement for idle moments.
If you have yet to experience the sheer thrill of My Friend Pedro on your PC, you've been missing out on a gaming sensation. Renowned for its seamless gameplay and delightfully absurd premise, this indie gem captured the hearts of gamers worldwide. Now, you can revel in the mobile spin-off, My Friend Pedro: Ripe for Revenge, tailor-made for the palm of your hand.
The controls have been artfully adapted for the mobile platform, ensuring a smooth and immersive experience. This mobile iteration remains a joy for those who've already savored the PC version. While the aesthetics may sport a cuter look, the game's trademark ridiculous and action-packed sequences are fully intact. A fresh and thrilling addition to your iOS gaming collection, look no further than My Friend Pedro: Ripe for Revenge. It's one of the best offline mobile ios games.
Prepare to explore the Marvel Universe with Marvel Snap, a gem among the best offline mobile ios games.. This game offers a captivating blend of strategy and excitement as you assemble your dream team of iconic Marvel superheroes and villains. Play epic battles, strategize your moves, and unleash awe-inspiring powers to conquer your foes.
With stunning visuals and an immersive storyline, Marvel Snap ensures an unforgettable gaming experience that will delight Marvel fans and mobile gamers alike. Dive into the action, test your strategic prowess, and prove your mettle in the Marvel Universe with this must-play iOS game.
If you're familiar with Super Smash Bros., you're in for a treat with Brawlhalla, an iPhone game that mirrors the exhilarating gameplay of the Nintendo Switch classic. As an excellent alternative for those without a console, Brawlhalla has garnered high ratings and secured its spot among the best mobile games for Apple.
With a vast roster of characters at your disposal, each equipped with their unique weapons and abilities, you're invited to embark on a thrilling journey of combat and strategy. Who knows? You might discover your inner champion, mastering a particular character and rising to fame in the electrifying arena of Brawlhalla. Dive into this epic showdown, and let the battles begin!
A timeless classic reclaims its spot on our list – Among Us! remains a top contender among the best mobile games for Apple. This hidden killer, mafia-style game is tailor-made for mobile play, delivering a thrilling experience for 4 to 15 players. The objective: prepare your spaceship for launch. But here's the twist! Among your crew lurk secret Imposters with nefarious intentions, aiming to eliminate their fellow teammates.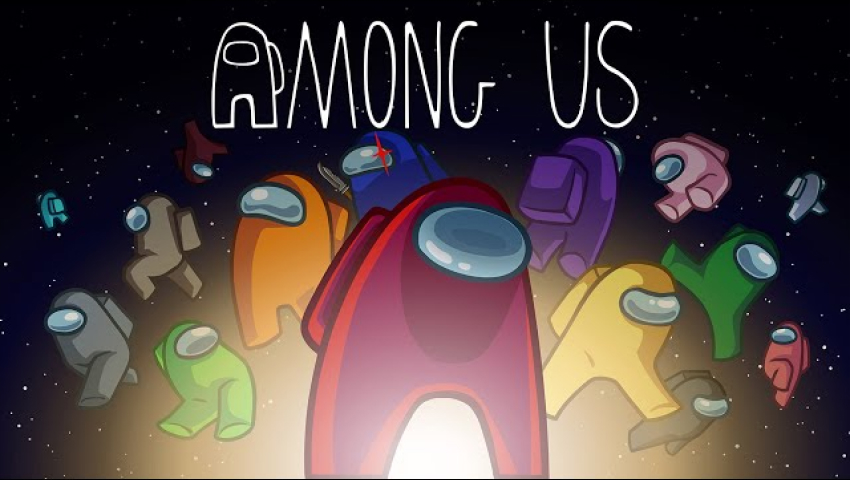 If you're not an Imposter, your mission is two-fold: repair the ship and unmask the hidden threats. Keep a keen eye out for telltale signs like vent movements, suspicious actions, or, chillingly, the act of murder itself. But remember, the true challenge lies in convincing others you're not deceiving them. Among Us! promises deception, teamwork, and endless suspense, making it an unmissable addition to your iOS gaming repertoire.
Breaking away from the traditional battle royale formula, Airport Simulator: First Class invites you to a serene gaming experience perfect for unwinding, especially after a long day's toil. This game, belonging to the battle royale genre but sans the usual combat and survival elements, offers something unique. In a match that unfolds every four hours, you'll join three other players on a tranquil journey to discover an island using a boat.
The twist? You can customize your boat on the fly, adapting it to your evolving needs mid-game. Beyond its gameplay, the captivating aesthetics and soothing audio make Airport Simulator: First Class a standout choice among the best offline games for iphone. Embrace this oasis of tranquility and embark on a leisurely adventure like no other.
For the ardent music aficionados, Beatstar is a symphony of joy. If you've ever relished the chaotic thrill of games like Rock Band and Guitar Hero, this game will surely strike a chord. While it doesn't demand specialized equipment, Beatstar is a worthy alternative to its music-centric predecessors. Your task? To skillfully hit notes in precise order, matching the tempo displayed on screen.
Starting with simplicity, it progressively challenges your reflexes, pushing your musical limits. In essence, Beatstar is the best offline games for iphone, seamlessly blending the pleasure of music and gaming. Dive into this harmonious adventure, where rhythm meets gaming, and discover why it's a must-have among the best mobile games for Apple enthusiasts.
Also See: Mac Games of 2023 for Ultimate Gaming Experience
Stumble Guys, while resembling other battle royale party games, carves its niche with abundant fun. This online multiplayer party game pits you against 31 competitors, vying to emerge as the sole survivor in a medley of entertaining challenges. Your mission? Tumble and toss your rivals off the stage while racing to reach the finish line first.
Featuring a variety of levels, the fun never ceases. However, it truly shines when you gather friends for a gaming session, knocking them out individually to claim victory. If you're seeking a rollicking good time with friends or solo, Stumble Guys stands tall among the best mobile games for Apple, offering an exhilarating blend of competition and camaraderie.
Call of Duty Mobile has taken the mobile gaming world by storm, establishing itself as the unrivaled apex of the battle royale genre. Drawing from the illustrious legacy of the Call of Duty franchise, it offers a breathtaking gaming experience on the iPhone. With its captivating visuals, flawless gunplay mechanics, and extensive content, it comfortably claims a spot among the best games for iPhone in the current gaming landscape.
Whether you're in the mood for solo shootouts or prefer to join forces with friends in online battles, Call of Duty Mobile delivers on every front, offering an unparalleled gaming adventure. Don't miss the chance to witness the evolution of mobile gaming—download Call of Duty Mobile today and immerse yourself in a world of intense action and camaraderie.
The game redefines the allure of idle gaming in mobile entertainment, making it a standout among the best mobile games for Apple. This simulation extravaganza embarks with the modest amino acid under your watchful eye. Tap your way to resource abundance or let them flourish autonomously in the background. As points accumulate, they ascend the evolutionary ladder from amino acids to DNA, single cells, and intricate multi-celled organisms.
The promise of dinosaur and galaxy simulations awaits, urging you to restart each simulation for ever-elusive upgrades and the pursuit of ever-expanding numbers. To the uninitiated, idle games may baffle, but for enthusiasts, Cell to Singularity: Evolution delivers an addictive and gratifying experience. If incremental progression and watching numbers soar intrigues you, this game is a must-try, offering a truly unique and captivating mobile gaming experience.
Genshin Impact stands as a towering pillar in mobile gaming and is undoubtedly among the best mobile games for Apple. This anime-inspired, action-packed adventure has taken the gaming world by storm, captivating players worldwide. Drawing inspiration from The Legend of Zelda: Breath of the Wild, it thrusts you into the enigmatic world of Teyvat in search of your lost twin. Beginning with humble means, you'll ascend the ranks and unearth the mysteries of this captivating realm.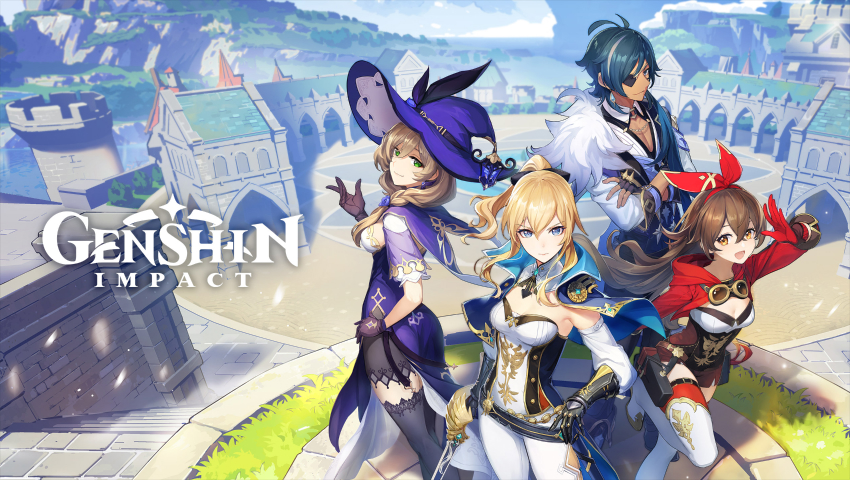 While free from Player-versus-player elements, Genshin Impact introduces gacha mechanics, occasionally nudging players toward in-game purchases for better gear and progression. Yet, these nuances pale beside the sheer brilliance of the game. Its addictive exploration, exceptional combat mechanics, and overall gameplay make it worth your time, effort, and money. If you're on the hunt for the best iOS games, Genshin Impact is an easy recommendation that promises a gaming experience of unrivaled depth and excitement.
In conclusion, the world of best mobile games for Apple iOS in 2023 is remarkable, with various titles catering to every gaming preference. From the heart-pounding battles of Call of Duty Mobile to the serene musical rhythms of Beatstar, these best mobile games for Apple have pushed the boundaries of what's possible on a mobile device.
Genshin Impact's breathtaking exploration, combat mechanics, and the captivating allure of Among Us!'s deception showcase the diversity of experiences available. Whether you're navigating the mysterious landscapes of Tevyat or surviving the chaos of Stumble Guys, these games promise endless entertainment. With options ranging from puzzle games to action-packed adventures, iOS gaming in 2023 offers something for everyone, making it an exciting time for mobile gamers.