Gone are the days when high-definition graphics games could only be played on computers. These days, high-definition graphics games are also available for play on smartphones that run Android.
The rapid advancement in technology has been significantly beneficial for all of us. Earlier, there were only a few games which people used to play on their PCs. Today, there are multitudes of options, and they can play them on their mobiles.
People are now able to play games on their mobile devices that have a higher resolution and better images, thanks to technological advancements. The quality of mobile phone gaming has significantly improved over the past five years, and more people are using their phones to play games.
The introduction of 5G has made the multiplayer part of these apps more accessible, while the jump in hardware has brought them close to the level of quality that is considered to be that of a console.
So, if you're looking for the best Graphics Android Games, then this post is for you. In this post, we will walk you through the ten most visually appealing Graphics Android Games.
Take a look…
Table of Contents
10 Most Demanding Highest Graphic Games for Android 2023
1. The Elder Scrolls: Blades
The Elder Scrolls: Blades is one of the most favorite games from the world of consoles and personal computers. The good news is that this game is now available on mobiles as well. The Elder Scrolls: Blades is a dungeon crawler that takes place in the Elder Scrolls universe and challenges players to explore its more sinister regions.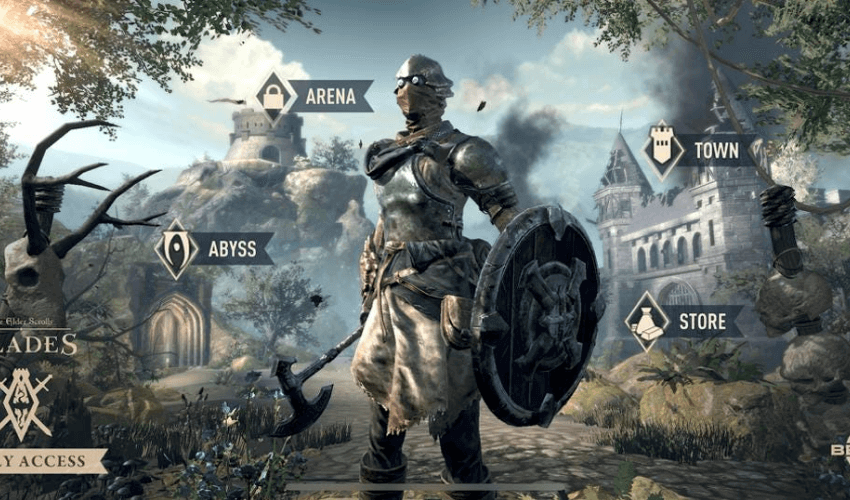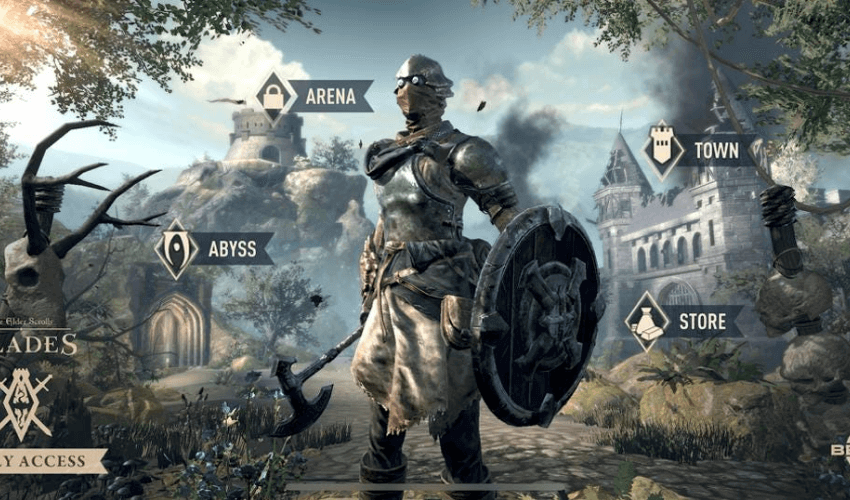 In this game, you begin on an expedition to clear out dungeons and defeat your opponents in frenetic one-on-one combat. It features graphics that are really breathtaking, with rich locations and models. This game is played from a first-person perspective and has comprehensive character customization options as well as a wide variety of things to pick from, which enables players to create builds that are truly one of a kind. The game has undergone development in 2022 since its release, which has resulted in significant changes, including its look.
2. Cover Fire
Cover Fire is an excellent choice for you to play if you enjoy games in the shooting genre. The game is available on Google Play Store. It is undoubtedly one of the most impressive first-person shooter games that can be downloaded to Android smartphones.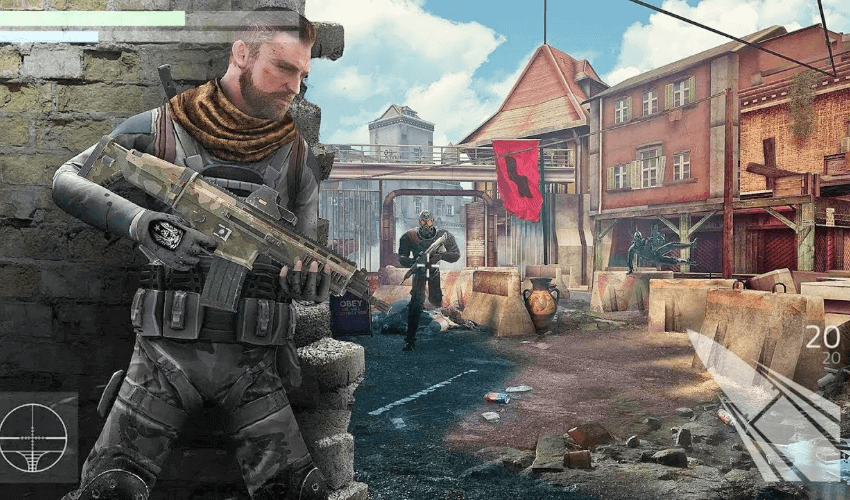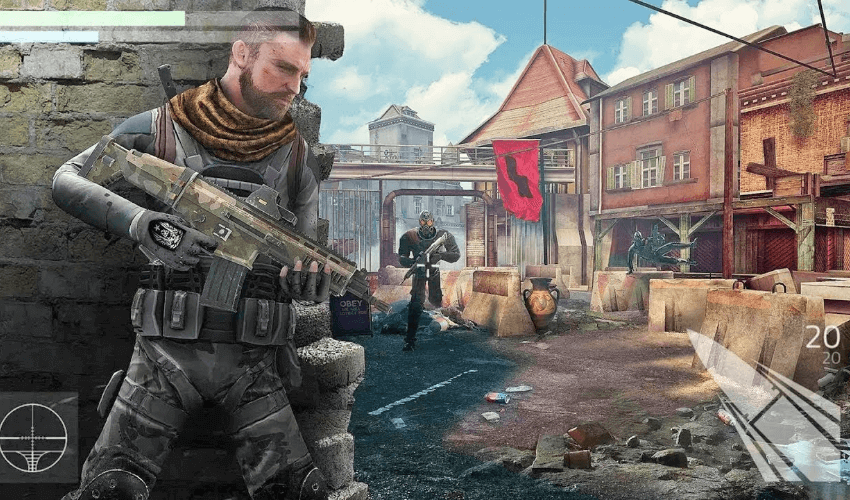 The best thing about Cover Fire is that it has engaging offline missions and realistic 3D graphics. Its graphics keep players captivated for a good long while. The game also includes a story mode that has been expanded to include 12 new chapters.
3. Dead Trigger 2
At number 3 we have Dead Trigger 2. The game that came after its predecessor, which was called Dead Trigger, also called Zombie Shooter.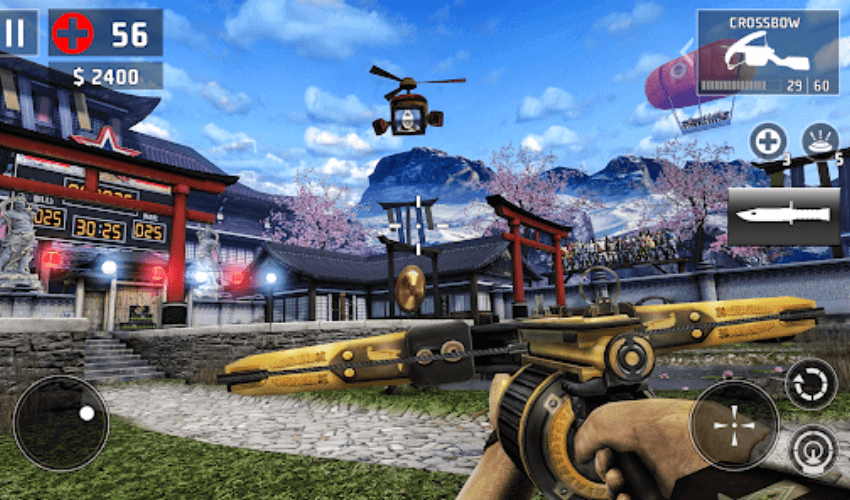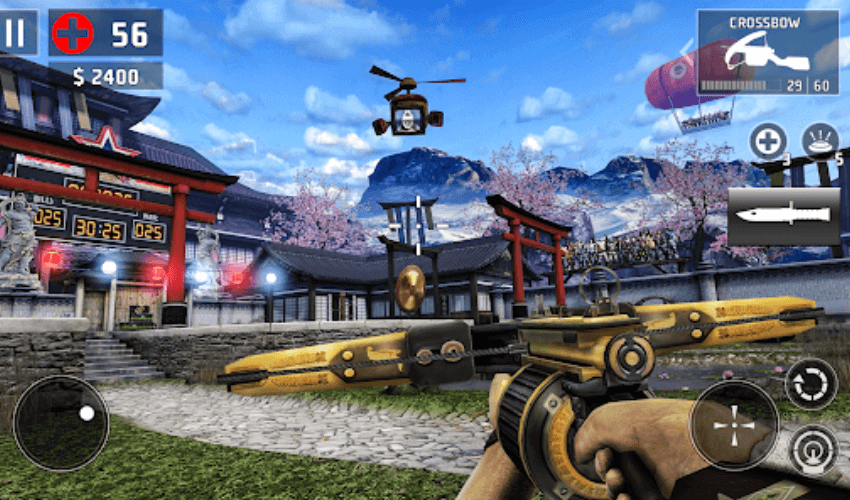 Dead Trigger 2 is a great game for Android users as it offers amazing visuals and is full of hard-core actions. You will love playing this game if you're fond of games rich in detailed visuals.
You'll be surprised to know that it is one of the most popular Graphics Android Games. Most Android users love to spend their time playing this game. The player must complete objectives by eliminating zombies to progress through this game. In addition, this gameplay is lightning-quick and user-friendly.
4. Fortnite
Fortnite is an alternative to the top-rated game PUBG. PUBG comes with a lot of restrictions. Whereas downloading and playing Fortnite is a breeze. It features a battle royale mode.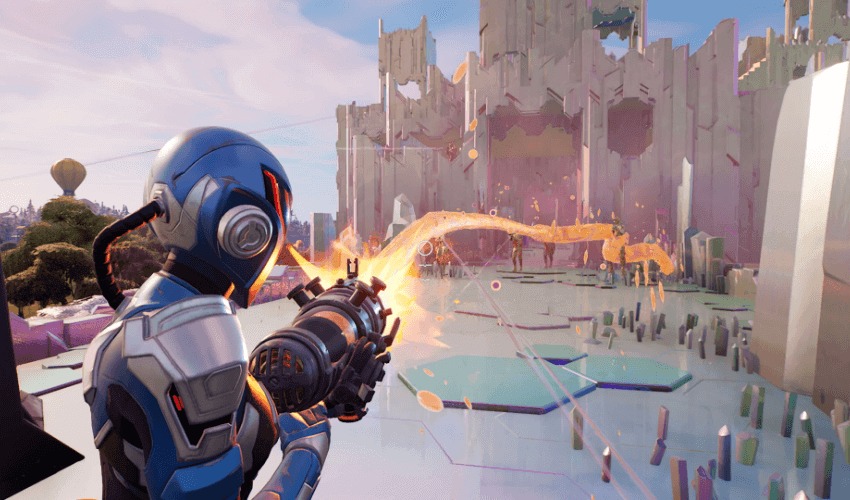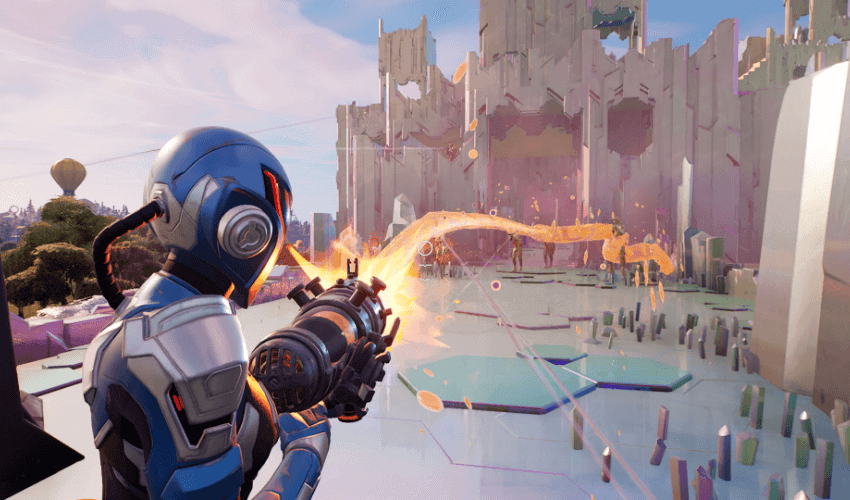 Although the game has been available for some time, it does not have much of a following on mobile platforms. This is because the game cannot be downloaded from the official app stores that are associated with Android and iOS.
Fortnite is a free game that can help you have an intensive gaming experience. This game features advanced visuals and was developed to function well on Android smartphones with mid-range to high-end specifications.
Also See: How to use Chat GPT and DALL-E to create characters for Dungeons and Dragons
5. Injustice: Gods Among Us
For people who love playing cards or are fond of card games, then Injustice: God Among Us is for them. Injustice: God Among Us is a collectible card game that allows players to design their own roster of characters, moves, powers, and gear before entering the arena to engage in a touch-based, three-on-three action battle.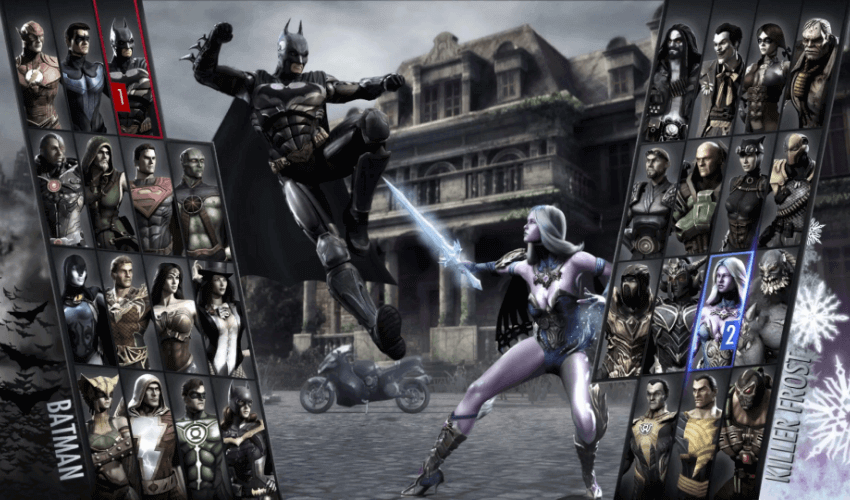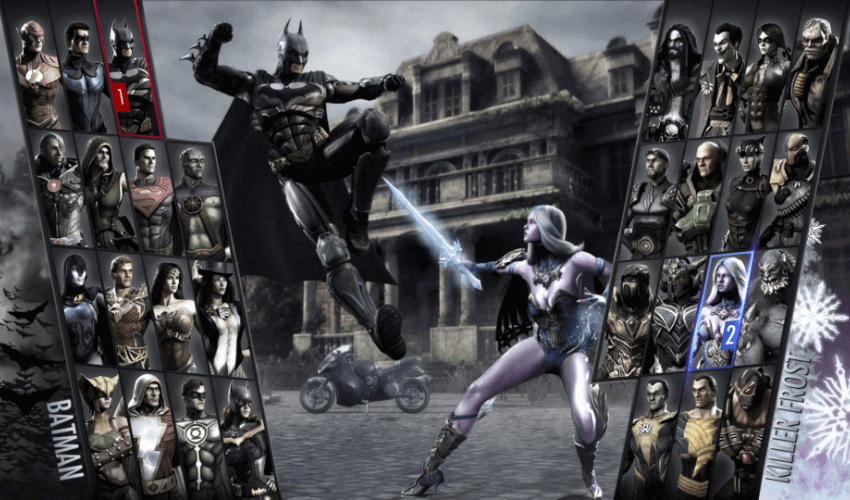 It is an absolutely free game. In this game, the player is tasked with building their character by equipping them with new sets of abilities and upgrading systems. Since the game is based on DC, you may anticipate seeing many DC comic book characters, such as Batman, Wonder Woman, Green Arrow, Flash, and many others.
More See: Niantic, makers of Pokemon Go. Launches In-games Rewarded AR ads
6. Never-ending Nightmare
Never Ending Nightmare, as the name says, is a horror game for people who love horror games. It is a video game created by Infinitap Games. This horror game draws its inspiration from the personal challenges of the chief designer, Matt Gilgenbach, who deals with obsessive-compulsive disorder.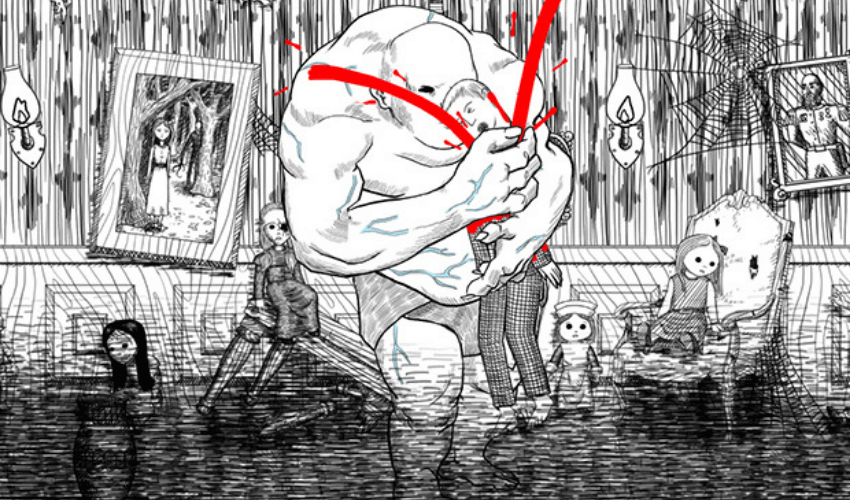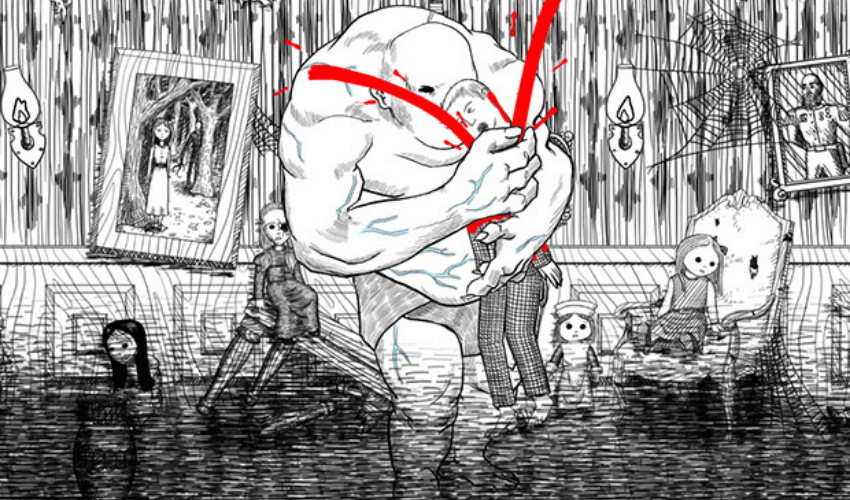 Endless Nightmare is the game you need to play if you are seeking something that will put your nerves to the test. In this game, you take on the role of a police officer whose wife and children have been killed in their home.
As you search for the truth, supernatural occurrences begin to take place, and eventually, you find yourself trapped inside the house. Your final responsibility is to examine the situation and figure out how to escape it.
Finding clues, unlocking doors, paying attention to the sounds in the environment, and other activities are just some of the things you need to accomplish in this game. This game is free, and it is regarded as one of the most graphically impressive HD games that can be played on Android.
7. Asphalt 9: Legends
"Asphalt 9: Legends" is the most recent installment in the Asphalt series. This wonderful racing game is developed by Gameloft. This game features amazing graphics that are designed to look realistic. Aside from that, you'll love the music in the background. The gameplay is really addicting, and it also supports playing with other people online. In the multiplayer mode, you will be able to compete in real-time against up to seven other players.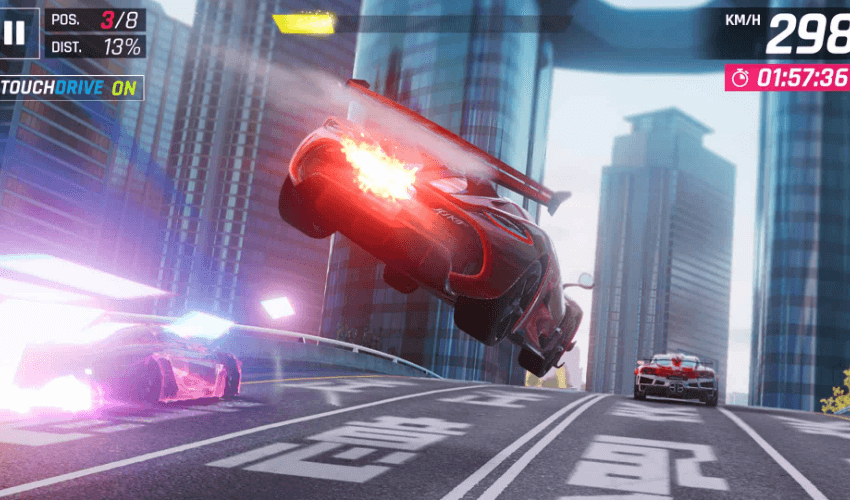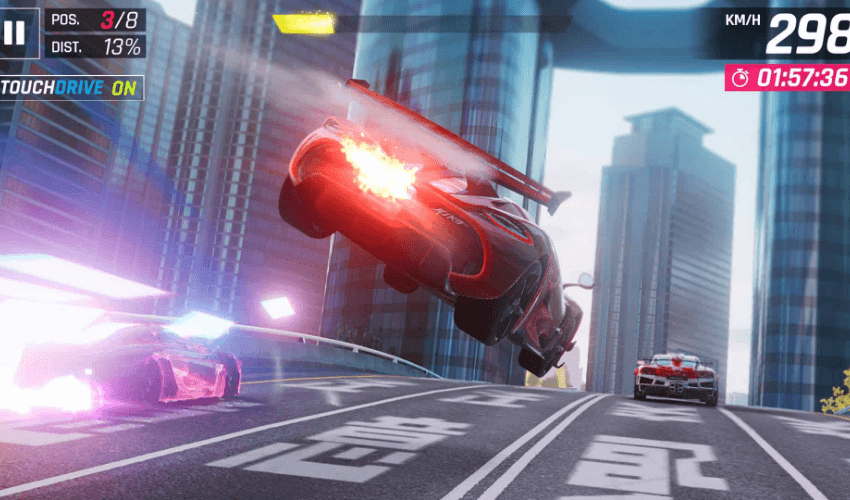 So, if you want to play a game that feels like participating in an exciting race on the tracks, then this is the one.
This is a great game for car enthusiasts. You have your choice of any one of the fifty most popular rides, from Porsche to Lamborghini and Ferrari. You will also be able to find valuable models, such as the Aston Martin Vulcan, the McLaren P1, etc., which you can add to your collection if you want to grow it further.
You don't need to be concerned about destroying these prized exotics in Asphalt 9: Legends because, at the end of the day, the competition allows you to drive as recklessly as possible without considering the repercussions of abusing such powerful animals.
You can download the game from Google Play Store. The game is for both Android and iOS users. Asphalt 9 grants you access to the club function for the very first time, allowing you to form your very own online community of racing drivers.
Realated: 10 Best Laptop Processor Lists for Gaming
8. Call of Duty: Mobile
Call of Duty: Mobile is one of the most significant rivals to PUBG Mobile for both Android and iOS platforms. The multiplayer component of Call of Duty: Mobile, known as Team Deathmatch, is where the majority of the game's attention is focused; however, the game also includes a battle royale mode.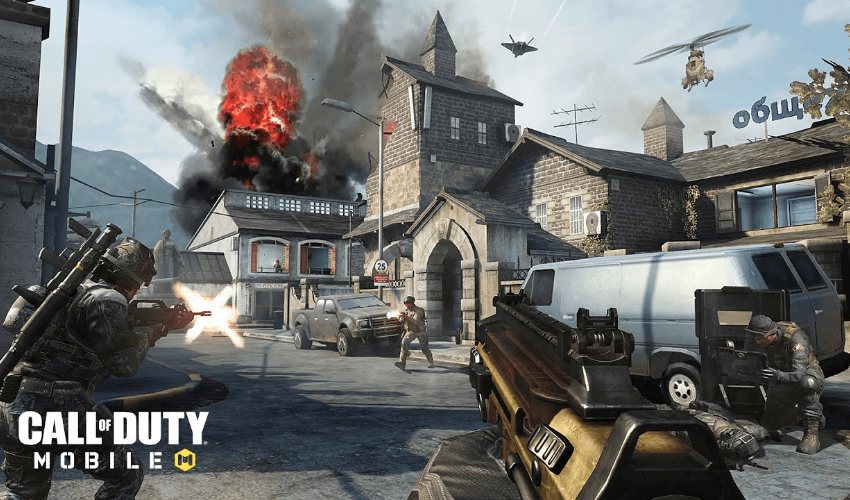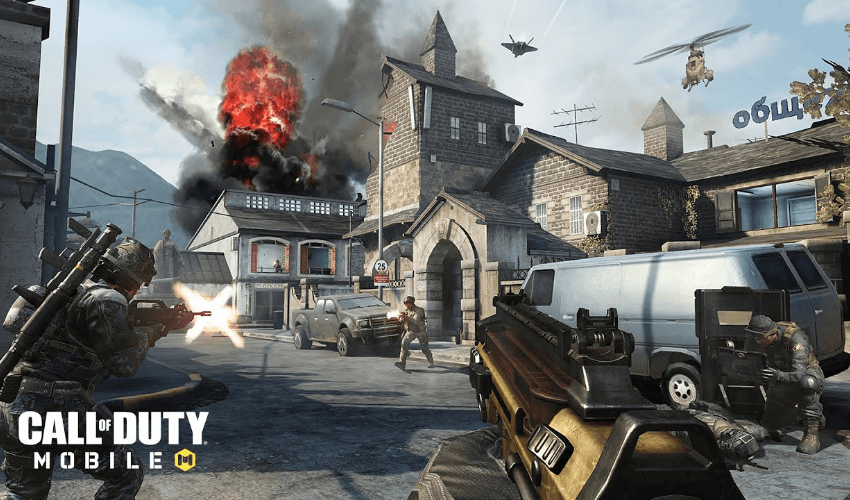 It has already shattered a number of records, and it is currently the game with the highest total revenue. The best thing about this game is that it offers a wide variety of customization options. You have the option of fine-tuning your visuals in order to prevent any frame drops from occurring.
This first-person shooter can be played in both PvP and Battle Royale modes, ensuring that there is never a dull moment. It features impressive visuals and is one of the most-played games available for Android users.
9. Shadowgun Legends
Shadowgun Legends is an online first-person shooter developed by Madfinger Games. The game is free but offers in-app payments. It is available on the Google Play Store.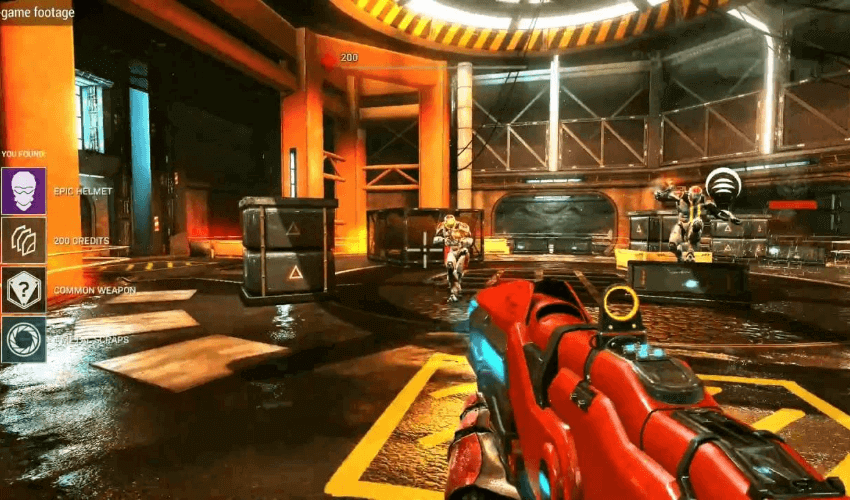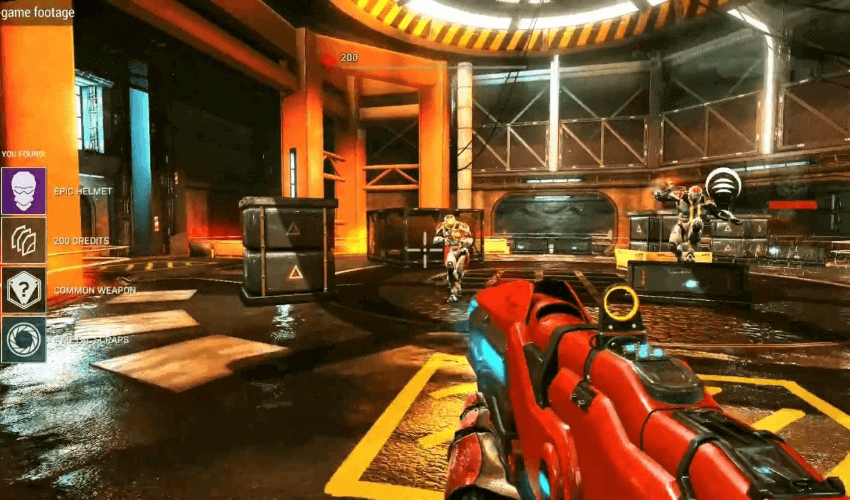 The game features some of the most aesthetically attractive visuals.
Shadowgun Legends is a fast-paced first-person shooter game that features both players versus player and player versus environment gameplay.
You don't often see graphics this detailed on mobile games, and the animations have a sense of weight and force to them that really elevates the experience.
When it comes to a shooter, the graphics are of the highest quality possible. There are vivid explosions, as well as beautifully illuminated, futuristic space stations that are exploding all around the player.
Therefore, if you're looking for a first-person shooter set in the future with amazing graphics, this is the game for you.
10. Life is Strange
Last in our list is Life is Strange. It is created by Square Enix. This is a free game with in-app purchases available.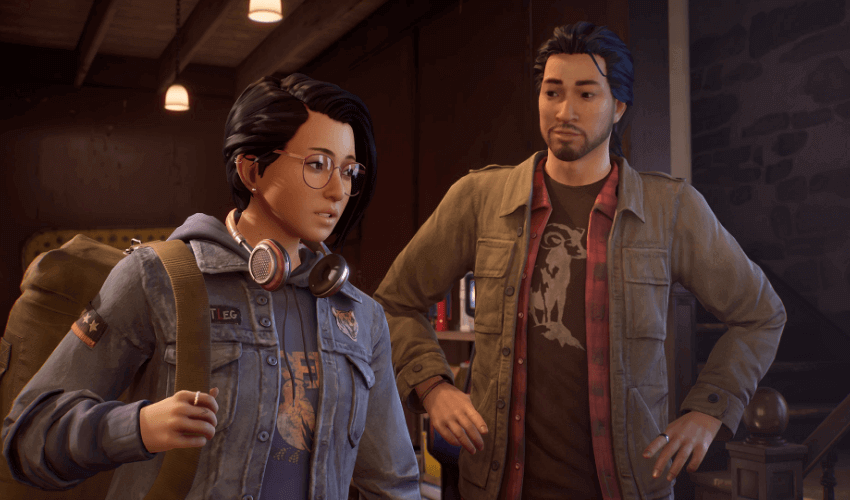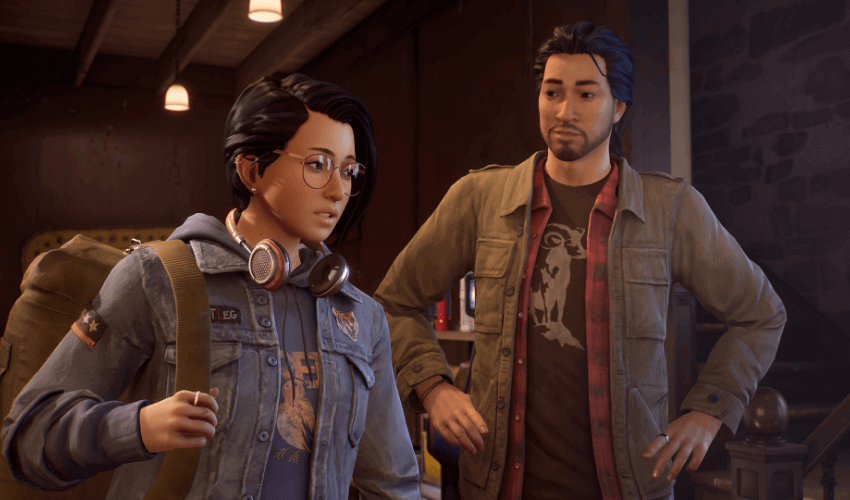 In this game, the player takes on the role of a young woman who, during the course of the award-winning game, discovers that she possesses some strange superpowers.
The player discovers the importance of decision-making after following the protagonist on her journey of self-discovery.
This game features great graphics. Aside from that, you are going to love great visuals, vivid colors, and picturesque settings. On consoles, these elements were deemed sufficient, but on mobile devices, they are just mind-blowing. The music is simply on a different level than what we are used to hearing on the screens of our smartphones. The overall quality of the game is mesmerizing, which makes it the most played game.
Also see: 10 ways to Speed up your Android Smartphone
Wrapping it up…
So, there you have it: the top 10 Graphics Android Games. We are hopeful that this post will help you select the best Android games with the best graphics and HD quality to play on your smartphone.
All the games listed above are the top graphics-heavy HD games that you won't be able to resist at all. Most of these high-definition graphics games can be downloaded from Google Play Store and are available for Android users.
There are several other games aside from the ones we have listed here. If you want your favorite game to be known to others, feel free to leave a comment with your favorite Graphics Android Game.
Keep Playing, Keep Enjoying… ☺
Happy Gaming… ☺ ☺
More on this topic…