Creating a company website may take much work, especially considering time, money, and technical skills. According to small company sector data, nearly 19.1 million small companies in the United States have websites. However, that is less than 64% of all small firms in the United States, implying that more than 10 million still need a website.
However, creating a website can be simple, inexpensive, and time-consuming. Adding a website to your marketing plan may open numerous opportunities regardless of what your web design company sells.
Your website is your most effective sales and marketing tool. In this article, we will guide how to Create a Simple Website for Your Local Business that attracts visitors and excites them to collaborate with you.
Here's our step-by-step guide to creating a Simple Website for Your Local Business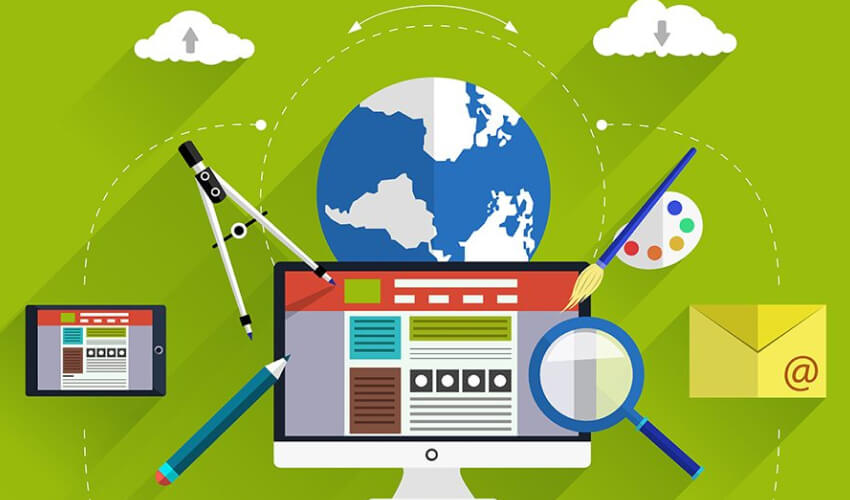 Step 1: Identifying Your business goals
Your ambitions as a service-based business owner may need to be revised. For example, your purpose as an auto body shop or mechanic is to give repair services to residents for their automobiles. However, incorporating a feeling of longevity and trust is also crucial.
A stable foundation of returning clients is a vital aim. Not only will these people remain loyal to you and your services, but happy clients are one of the best ways to spread the word about your Milwaukee web design naturally. This will help with another important goal: obtaining new clients. Increasing your consumer base will assist your business in reaching new heights.
Step 2: Decide your domain name
One of the most essential parts of any website is its domain name. You will share the URL with current and prospective clients and promote it on social media.
Once you've settled on a domain name, you must check its availability and buy it from a domain registrar. Here are some prominent domain registrars
Wix
Domain.com
Squarespace
GoDaddy
Step 3: Choose a web host
Every website requires a host, a server that stores all its data for public use. However, because hosting your website is likely prohibitively expensive for your small business, you must use an external server.
Depending on your financial situation, you have two choices. First, shared web hosting is a less expensive option that involves sharing a server with other websites. Furthermore, several web-building platforms, such as Squarespace and Wix, include web hosting in their monthly fee.
Step 4: Install WordPress
Following selecting your domain name, you will be prompted to input your account information, such as your name, address, email address, and so on. To use WordPress and a hosting company, you must first install the software to utilize the CMS (Content Management System).
Bluehost features a simple interface and offers a one-click WordPress installation. So if you pick this hosting provider, you can swiftly install the WordPress software.
Step 5: Creating a Content Layout
It would help if you constructed an outline of your website's content now that WordPress has been installed. A good web design company website is straightforward and follows a standard layout.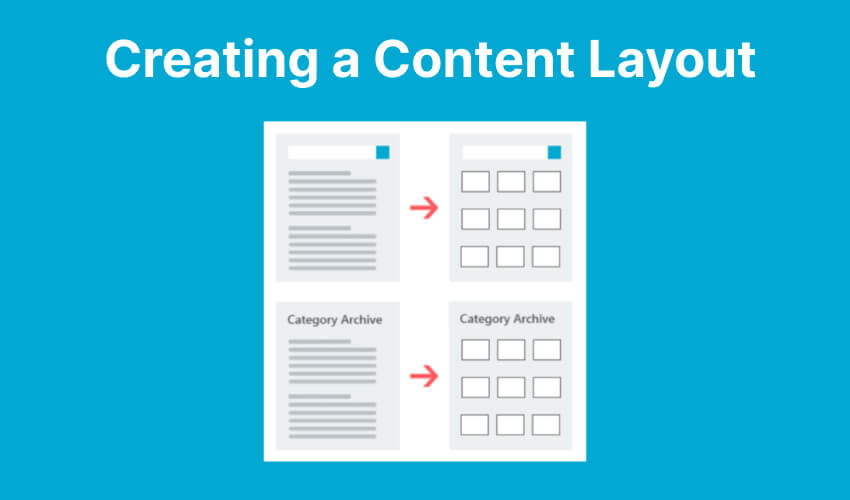 Homepage – Your website's welcome page. To your services/products or contact page, provide your firm name and a call to action. Give a brief explanation of why your customers should choose you.
About Us – Before making a decision, your customers want to learn more about the people behind the Milwaukee web design company. So create an about us page to tell users who you are, what your company values, and what relevant experience you have in your sector.
Services / Products – Create a page about your product or services. Add a title and a brief description for each service/product.
Contact Us – This is the page where your users can contact you. You must include a contact form so that users may contact you directly.
Step 6: Set up your payment system (if applicable)
While this step will not apply to all corporate websites, businesses that want to provide their customers with the opportunity to pay online must integrate electronic payment systems into their websites. The simplest method to achieve this is to use e-commerce software or one of the top credit card processing systems. In addition, many web servers include an in-house shopping cart or interface with e-commerce programs.
Step 7: Publish your website
Many website builders allow you to keep your site private while it is being built and publish it once it is ready for visitors. However, as soon as you install the software on your hosting account, your WordPress site will be publicly accessible. Regardless, you should make a few last-minute checks before you start advertising your website:
Examine how your website will appear on mobile devices to verify it is legible.
Check your material for accuracy.
Remove any unnecessary stuff from your theme or design.
Step 8: Optimize Your Website for Search Engines
Search engine optimization is improving your company website so that its pages rank better in SERP (search engine results pages), most notably Google.
Keep the following fundamental SEO practices in mind while you create your website to boost exposure and traffic:
Use relevant terms, known as keywords, throughout your articles and pages. However, don't utilize keywords for the sake of using them. Make sure your decisions are deliberate.
Consistently offer helpful material for your clients or readers.
Conduct periodic content audits or cleanups to determine what you can simplify or renew.
Check that your content and design are compatible with PCs, smartphones, and tablets.
Step 9: Market your website on social media
Social media platforms such as Twitter, Pinterest, LinkedIn, and Facebook, are the best ways to expand your audience and inform clients about what's happening with your web design company. So when you update your website, write about it on your social media channels, but balance it with genuine, non-promotional participation.
The most common ways to accomplish this are the footer and the auxiliary bar (the additional menu in the top right that sometimes contains login or contact buttons).
Step 10: Maintain your site
To keep people coming back to your website, update it often with blog articles on current industry happenings, new goods and deals, and business news. Check your software and all add-ons at least once a month to guarantee they are current.
Conclusion
If you want to reach a larger audience, you must have a strong internet presence. Unfortunately, if you start a local business, you may not be able to afford to hire web developers. Fortunately, with beginner-friendly platforms like Squarespace, Wix, or WordPress, you can construct a website quickly and save money.