AI Logo Generators are one of the most important parts of Business identity. An effective logo is crucial for brand recognition, customer acquisition, and business growth.
A beautifully designed logo can help a business distinguish itself from the competition and strengthen its brand name. However, designing a logo is not a cakewalk. There are numerous obstacles to overcome while designing a logo for your company.
When you design a logo, a lot of things have to be considered, including the right typeface, color scheme, and layout, among other things. Your brand logo must effectively convey your brand's values without coming out as generic or confusing to your customers.
That's the reason businesses hire a skilled graphic designer to make a logo. However, with an AI logo generator, you can do it on your own. Cutting-edge AI technology now makes it feasible to create stunning logos in a flash.
Fortunately, you can find AI logo generators on the web. These tools make it simple to produce high-quality logos at low costs (or even for free). The best thing is that you don't need to have any design expertise or prior understanding of graphic design for this.
It's straightforward: just explain your company to an AI logo generator, and it'll come up with some concepts. You can generate an unlimited number of logos in addition to selecting from one or two preliminary designs.
Remember that a well-designed logo and catchy advertising tagline can help you tremendously.
So, if you're wondering which the best AI logo generator is, then read this post.
This article serves as a detailed resource for deciding on the top artificial intelligence logo maker. The list has both free and paid options for you to choose from.
So, let's get started…
Table of Contents
9 Top AI Logo Makers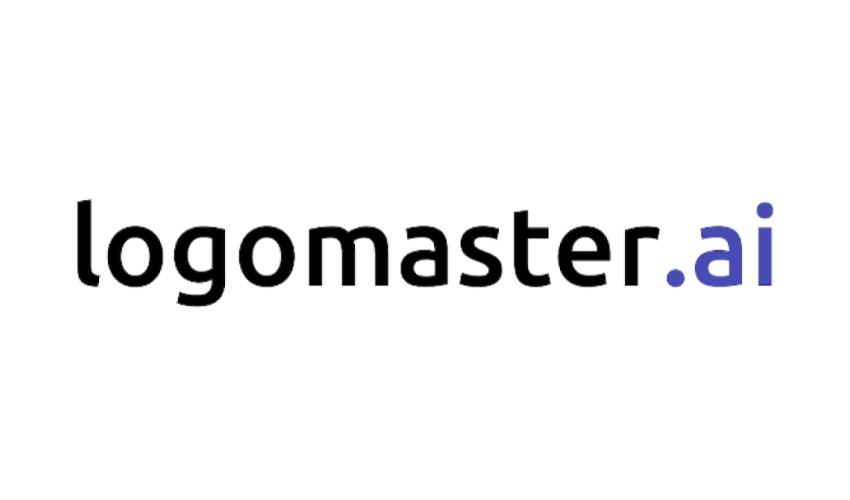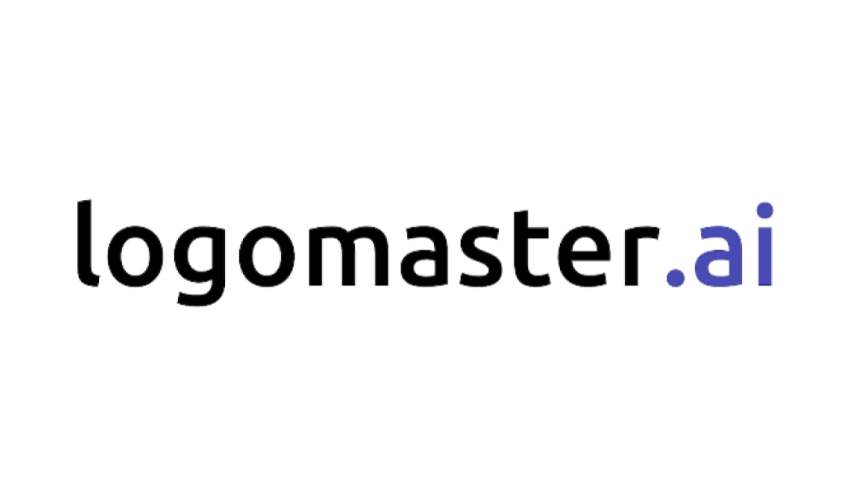 Logomaster AI is one of the best AI logo generators available today. It is perfect for new companies, freelancers, and other small businesses. Logomaster is an easy-to-use, free logo maker. This tool creates logos automatically. This means that you don't need to put in a lot of effort to create an aesthetically appealing logo.
Before beginning, the program will ask you a few standard company and user-specific questions. You can complete the form in under a minute. The logo creation process takes the tool a couple of seconds.
As the generator completes its work, you can preview the logo options and select the one that best suits your needs.
Logo usage requires a paid subscription. In such a situation, you can choose to use it or try out any other tool. There are many other wonderful FREE AI logo makers on the list, scroll down to read ahead.
Key Features of Logomaster AI
Take a look at some of its wonderful features:
Create unique and polished logos that are on-brand with minimal effort using AI.
Creating a logo with Logomaster AI is a breeze.
It is an easy-to-use tool.
It offers hundreds of pre-made templates to avoid starting from scratch.
It helps you save a lot of time as you can make a logo quickly and for little money.
Pricing
Logomaster AI is a free tool. However, you need to opt for a paid subscription for the logo use.
This software has three pricing tiers:
The starting price is $22 per month
Monthly Premium Costs $68
The price tag for a business is $114 per month.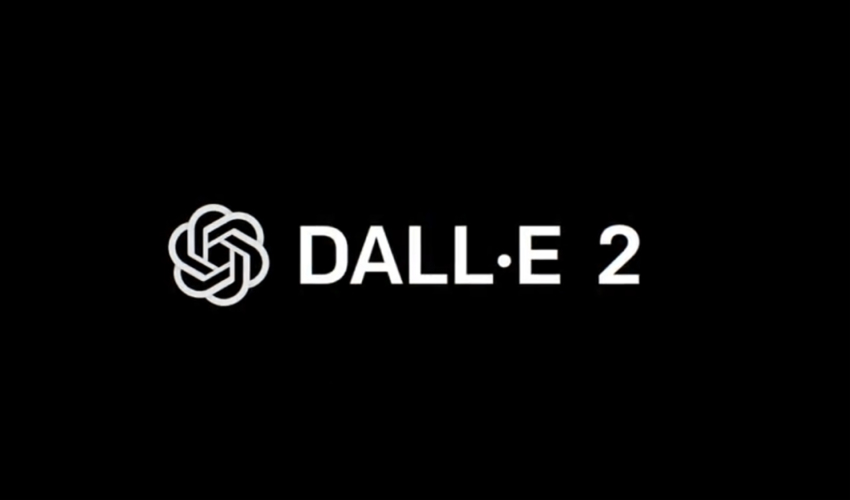 Another cutting-edge AI logo generator that can create pictures from words is DALL-E. DALL-E is OpenAI's product, the company that created ChatGPT in 2022.
It is a great tool that you can utilize to make your wildest dreams a reality. With just a few words as input, this program can produce works of art, cartoons, logos, and other graphic designs.
In other words, it's a program that converts text into visual representations. It's not just a fully-featured AI logo generator that can export vectors and whatnot. Instead, it's a generic artificially intelligent art generator.
It employs a technique known as "diffusion," which begins with a pattern of random dots and eventually transforms that pattern into an image when it identifies some aspects of that image.
You need to be approved by OpenAI's team before you can utilize DALL-E. Those interested can put their names on a waiting list. Acceptance can take anything from a few days to a few weeks.
Key Features of DALL-E
Also See: Solved- DALL-E-2: "The server is overloaded right now, please try again later."
Here are some of the best features of DALL-E:
It is an easy-to-use program.
Helps you create beautiful logos and artwork.
DALL-E can generate images for various customizable descriptions from several vantage points with relatively infrequent failures.
It enables users to upload and extend existing photos beyond their borders.
Pricing
Using DALL. E 2 is currently cost-free. But you can only use it if you have 50 free credits the first month and 15 free credits thereafter.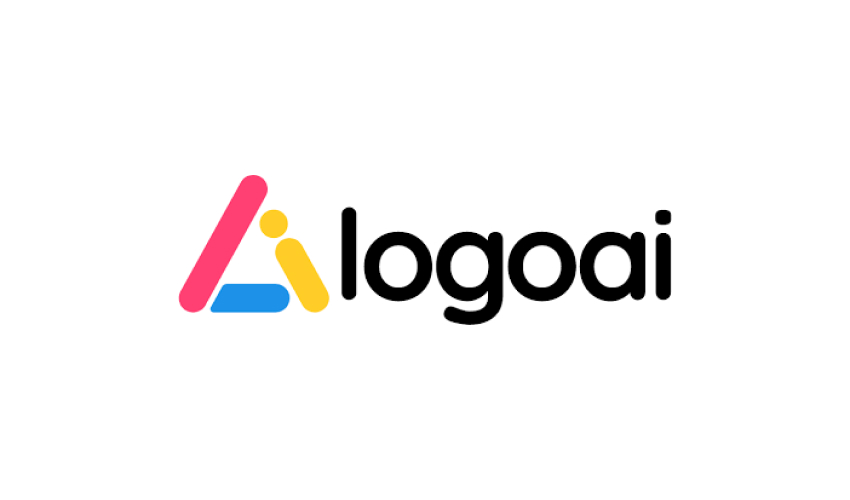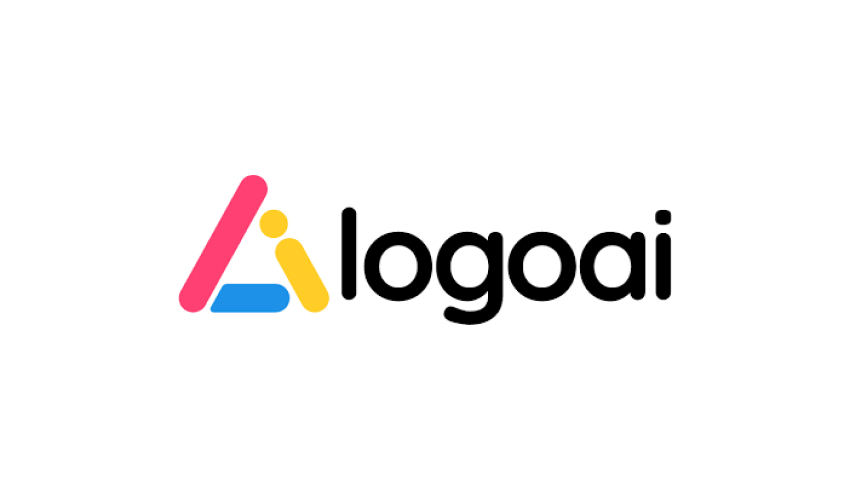 Next on our list of the best AI logo generators of 2023 is LogoAI. It is a versatile tool that makes creating a logo a breeze. It can be used to quickly and easily make professional-quality logos.
You can generate logos for companies of various sizes, from small to large-scale, from solopreneurs to multinationals. Logo AI's internal AI algorithms have been programmed to produce outcomes that are both polished and effective in conveying your brand's ethos.
Tens of thousands of companies have benefited from Logo AI's assistance in logo development. You can also take advantage of this tool to create your own brand's logo in no time.
The product is fantastic because it is so simple to implement and produces excellent outcomes. It creates striking logo designs that stand out.
If you're on the fence about purchasing this tool, the fact that you can test it out for free is a huge plus.
Key Features of LogoAI
Below are a few of LogoAI's most notable features:
It helps you create striking logo designs.
It is a web-based application.
It offers hundreds of built-in templates.
You get premium icons to use.
It is safe to use as it allows only authorized users to access the doc.
There's zero commitment or registration required for a test drive.
Pricing
Logo AI is an open-source program that allows you to create designs without spending a dime. But, a premium plan is required to use your creations.
Logo AI has three distinct paid plans:
Basic: $29/month.
Pro: $59 a month.
Brand: $99/month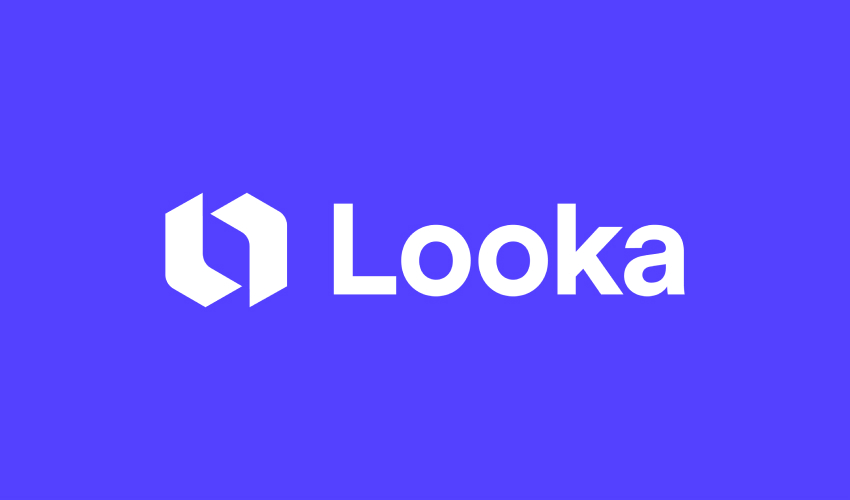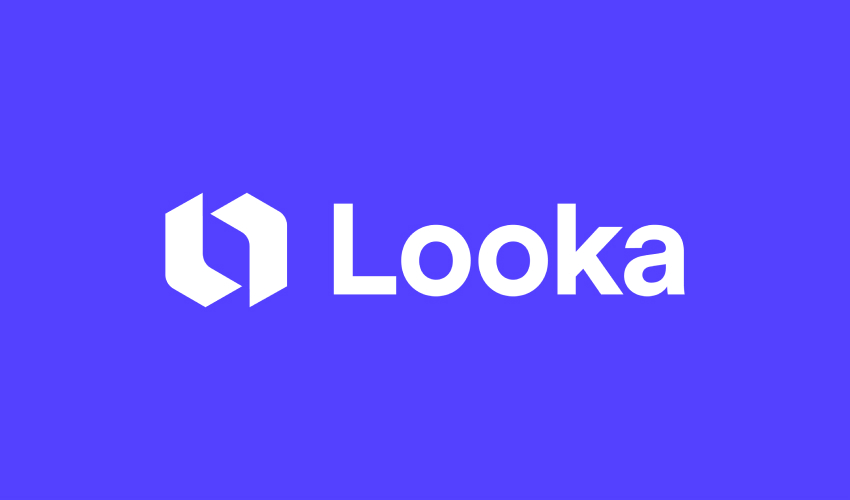 Looka is yet another cutting-edge logo creation software. It can help you create an amazing logo fitting your business needs quickly.
Using Looka to make a stunning logo is easy, regardless of whether or not you have any background in design. All you need to do is to answer some questions using the tool's questionnaire. Based on your answers, it will generate a logo that reflects your brand and company's beliefs.
The interface of the program is user-friendly. It takes less than a minute to create a unique and very professional Logo with Looka.
You can even upload symbols in vector format. This allows the logos to be exported in a programmable and flexible format for future tweaking.
Looka is a great option if you need a high-quality logo quickly and at little cost.
Key Features of Logo
Here are some of its key features:
It offers a user-friendly interface.
Creating a Logo with Looka is very easy and quick.
It offers a variety of color schemes and hues to choose from.
You can create a logo for your company with only a few simple questions.
Vector logos with a high resolution to maintain their appearance regardless of the viewing environment.
Flexible storage formats.
It offers pre-made templates.
By using pre-made social media templates, you can rest assured that your logo will look great across all available networks.
After you buy the logo, you will have access to a revision history and editing tools.
Pricing
Logos are available for no cost to try and preview with Looka. However, you can use the downloadable brand toolkit to put a logo to work for you.
There are two versions of the paid plan:
Basic Logo Package: $20 USD (one PNG logo file)
Comprehensive Premium Logo Package: $65 USD (for multiple logo files and variations)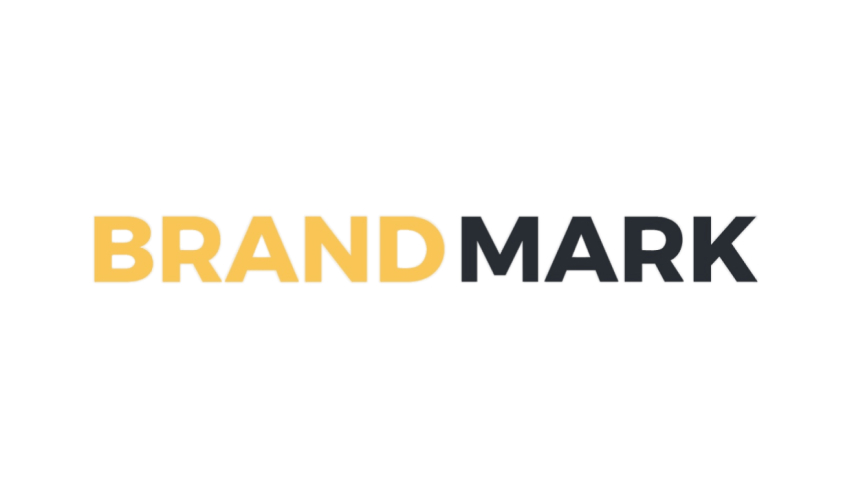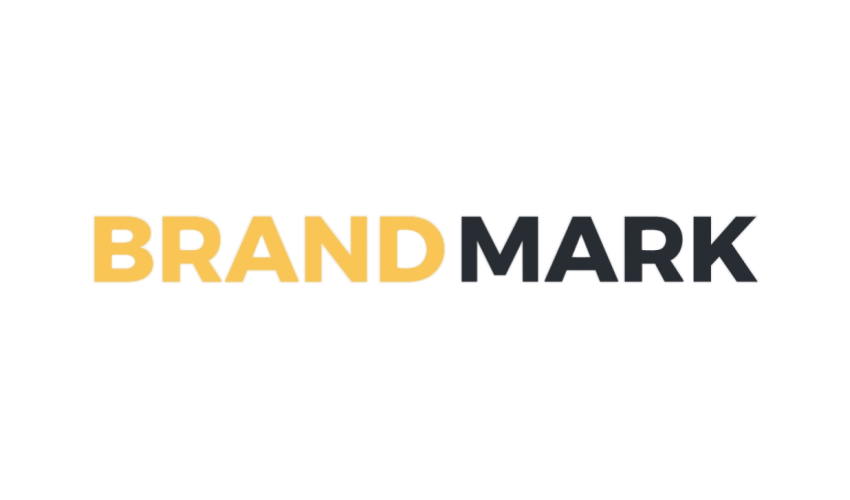 Brandmark is an excellent logo maker for people with or without designing background. You can create a stunning logo with only a few clicks. All you need to do is to input your preferences to generate a logo that stands out.
This amazing AI logo generator takes only a few seconds to create a logo. Brandmark's services extend far beyond the creation of logos. Aside from the logo, you can create stationery like business cards, social media graphs, app icons, and letterheads using Brandmark.
Logos and mockups of designs may be made with Brandmark, and you can try it out for free. If you'd like to use the logo for your company, you'll need to buy it. Brandmark makes it this easy to make something unique. If you decide to implement the layouts, then the premium plan will be activated.
Key Features of Brandmark
Also See: Top 5 Dall-E 2 Alternatives: The Best AI Art Generators of 2023
Here are some of the best features of Brandmark:
It makes logo creation a breeze for all.
You only require to fill in your preferences in order to generate a unique logo design.
It allows for easy customization of a logo in a short amount of time.
You only need to make a one-time purchase to have access to this tool for life.
You can generate and preview your logo for FREE.
Pricing
Brandmark offers three paid plans, which are as follows:
Basic: $25.00 (one-time)
Designer: $65.00 (one-time)
Enterprise: $175.00 (one-time)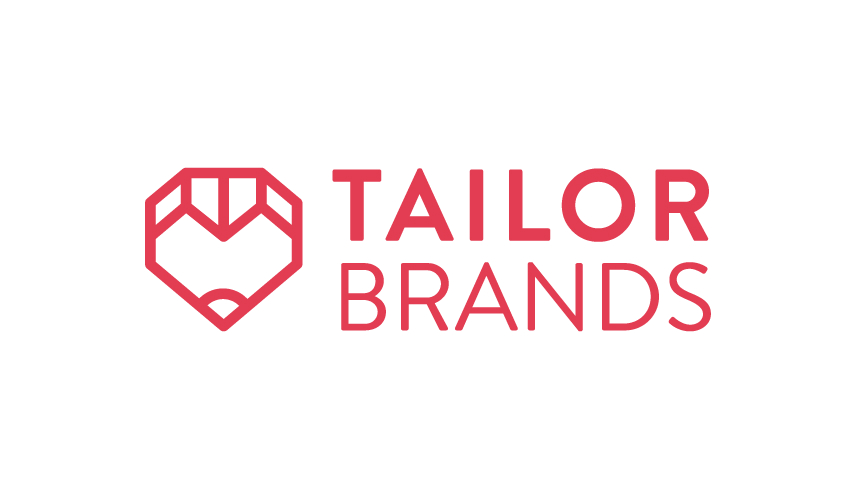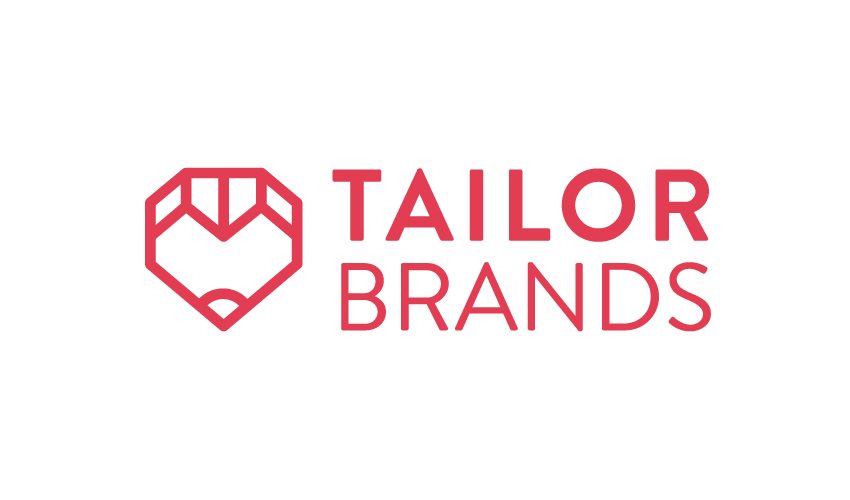 Tailor Brands is yet another wonderful AI Logo Generator that you can use to create a beautiful logo. This tool offers everything you need to make custom graphics and logos for your business.
The tool's intuitive layout makes learning the ropes a breeze. You can have a beautifully designed logo in less than two minutes. It is an AI-powered tool that makes logo designing easy for all, whether you're a designer or not.
All you need to do to create a logo is to enter information about your firm, preferred aesthetics, and desired symbols. The logo generator then produces numerous logos from which you can select the one that fits your needs the best.
Key Features of Tailor Brands
Here are some of the notable features of Tailor Brands:
Capabilities to generate logos using AI
It offers numerous fonts, backgrounds, and icons to pick from
It allows you to optimize your logo for use on various sharing sites and increase your brand's visibility on social media.
Support for your company's expansion, including branding and legal services
Help subscribers to paid subscriptions
It offers Free of charge sample.
Pricing
Tailor Brands doesn't charge you a dime to create a logo.
A subscription is required to view the templates. The firm will sell you the logo or design you like best once you've picked the best one.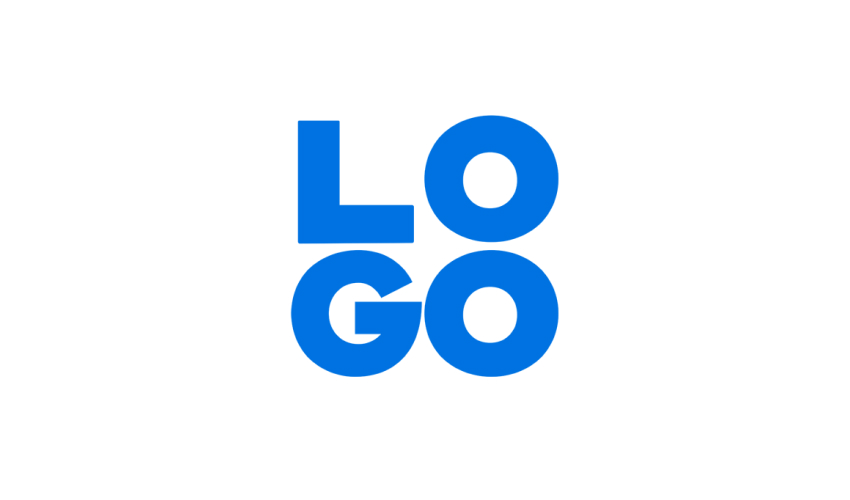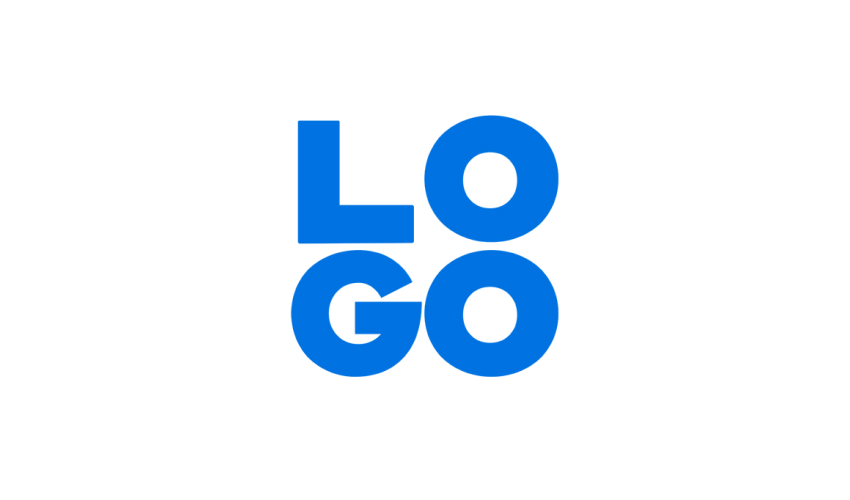 Next in the list of AI logo generators, we have Logo.com. It is one of the most advanced artificial intelligence (AI) logo generators available for use. It allows you to create a beautiful logo for your company in no time.
You may make your own custom logo for free with Logo.com. It offers hundreds of different templates to use to create a logo. Using these pre-made templates, you can create a one-of-a-kind bespoke logo design. Also, it allows you to add the colors associated with your business and upload your own pictures.
Logo.com enables users to create their very own AI-generated brand identity in less than three minutes!
Key Features of Logo.com
Here are some of the best features of Logo.com:
It is an easy-to-use tool.
You can create timeless logo designs using Logo.com.
It is a versatile AI logo generator.
It has high-quality typography.
It lets you add your own colors and images.
Creating a logo is quick with Logo.com.
It is a FREE Tool.
Pricing
It's a FREE artificial intelligence logo generator. This means that you don't need to spend a dime in order to generate or download your logo.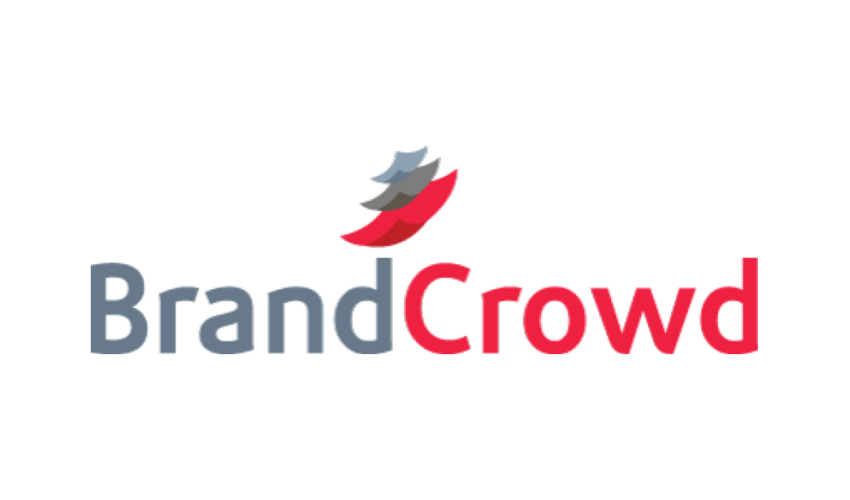 Lastly, we have BrandCrowd in our list of the best AI logo generators. BrandCrowd is a free online logo maker. This logo builder gives you the ability to design or experiment with stunning logos for your company. It is one of the most advanced artificial intelligence (AI) logo generators currently available.
BrandCrowd offers thousands of pre-made templates to pick from. Also, you have the option of including images, text, or icons in any color or size that you like.
In addition to that, it enables you to upload photographs from your personal computer or search for them on Google Images whenever needed.
It has a straightforward interface that helps you create your own unique logo. All you have to do is to enter your company's name into BrandCrowd's Logo Generator to get started. It will instantly generate stunning logo concepts for you. You can pick the ideal logo design from among thousands that have already been customized with your company name.
You can use keywords to narrow down the logos and zero in on a design that is perfect for your company.
Key Features of BrandCrowd
Here are some of the notable features of BrandCrowd:
It is an easy-to-use tool.
It offers thousands of pre-made templates.
It allows you to upload images from your computer or search for them on Google Images whenever necessary.
It enables you to incorporate photos, text, and icons in any color or size.
You can create logos for business cards, social media, letterheads, posters, and thank-you notes using this tool.
It offers Facebook and Instagram post and story creators, as well as YouTube and LinkedIn banner creators.
The BrandCrowd blog provides guidance on logo trends, color schemes, social media designs, and more.
Generating a logo with BrandCrowd is a breeze.
Pricing
BrandCrowd allows you to create a customized logo design free of cost. Although the site does offer a few free logo designs, the vast majority of templates need a fee before you can download and use the logo.
Even in the free edition, you are able to generate logos with great resolution.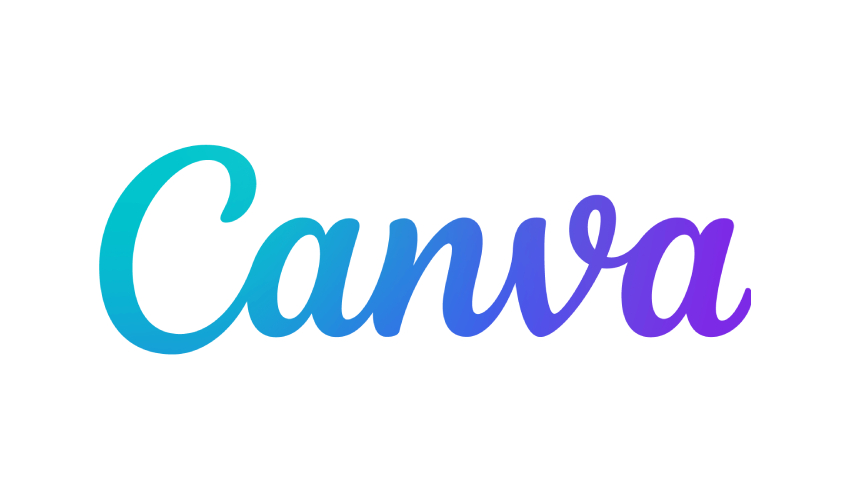 In the realm of AI-powered logo generation, the intersection of technology and artistic expression takes center stage. While AI logo generators streamline the logo creation process, platforms like Canva's Drawing Online feature, offers a unique opportunity for users to infuse their creativity into the logo design process.
Here are some of the key features of Canva Drawing Tool:
Freehand Artistry: While AI logo generators focus on automation, Draw Online empowers users to unleash their artistic prowess. This feature enables freehand drawing, allowing designers to sketch and create unique elements that resonate with their brand's identity.
Customization and Originality: AI logos often use templates and predefined elements, limiting customization. Draw Online liberates designers from these constraints, enabling the incorporation of handcrafted elements that lend unparalleled originality to the logo.
Layered Composition: Creating intricate logos requires a structured approach. Draw Online supports layer management, allowing users to arrange and organize different elements with ease. This feature enhances the complexity and depth of logo designs.
Color Mastery: Designers can access a rich color palette to infuse life into their creations. With a wide range of colors, shades, and gradients, Draw Online ensures that every logo reflects the brand's personality through vibrant and expressive hues.
Tablet and Stylus Compatibility: For designers seeking a seamless digital drawing experience, Draw Online offers compatibility with tablets and stylus devices. This enables precise strokes and finer control, elevating the logo creation process.
Pricing
Canva's Draw Online feature offers a creative and intuitive platform for hands-on design. Canva offers a combination of free and premium pricing plans that provide access to various features, including Draw Online.
The bottom line…
So, this is our list of the top 9 AI Logo Generators of 2023. Designing a logo with the help of an AI logo generator is the fastest, cheapest, and most convenient option. You don't need to have prior design experience in order to use any of the tools outlined above.
AI logo makers are accessible to anyone, whether or not they have any experience with logo or brand identity creation. Even complete novices will have no issue getting started with the above-mentioned AI logo generators.
The best thing is that these tools come with detailed instructions on how to use them. Moreover, they're cheaper than having a logo designed by a professional designer or agency.
So, if you don't want to pay a hefty amount to a designer, then these logo generators are pretty handy. You can use any of the above-mentioned AI logo makers to create a logo that stands out.
In addition, these tools even eliminate the need to buy expensive software like Adobe Illustrator, Photoshop, etc. Moreover, they are easy to use. So give your best AI logo generator a try for sure!
FAQs
1. What is an AI logo generator?
An AI logo generator or logo maker is a tool that uses artificial intelligence to create logos or other designs. You can create stunning logos using an AI logo builder. AI is used to determine which typefaces, colors, and other aspects will best represent your brand in the final logo. They also provide downloadable, editable, and pre-made logo templates, which makes generating a logo a breeze.
2. Are all AI logo makers paid?
Well, some of the logo makers are paid, while others are free. Sometimes you may see that a Logo maker is free to create a logo. However, you will need to pay if you want to download and use the logo that you created.
3. Is it worth investing in an AI logo maker?
As said in the beginning, your logo is your brand's identity. If you want to create a unique identity and entice your customers, then investing in an AI logo builder is wise. You can produce a brand-new logo in as little as a few minutes.
Moreover, with this tool, you have access to thousands of different logo designs, far more than you would have with hand-drawn logos or stock photos with comparable designs.
In addition, it will help you create a one-of-a-kind logo design that saves you from copyright infringement claims.
So whether you want to create a logo for your own company or you're a designer creating logos for others, an AI logo maker can help you tremendously.
4. How to use the AI logo maker?
The artificial intelligence logo generator is an easy-to-use tool. You don't need to be a seasoned designer or tech-savvy in order to use the AI logo generator.
Here is how you can use an AI logo maker:
Fill in your preference: Most of the AI logo builders will ask you to fill in your preferences or answer certain questions pertaining to your brand.
Choose a Color Scheme: After you have filled in your preferences or answered the questions, you'll need to choose a color scheme for your logo. These tools come with various color schemes to choose from. So feel free to play around with different color schemes until you discover the one that best represents your business.
Include a Slogan – This step is discretionary. However, many businesses include an inspirational slogan as part of their company identification. Having a catchy tagline can help you reach out to your target audience without much effort. So, if you also have one, just add it in this step.
And you're done!
Just preview your logo, and see the resolution and other details are correct before hitting the "create" button.
NOTE: Logos created using AI may be exported to a variety of formats, including the native.AI file format, as well as EPS (Adobe Illustrator), PDF, and PNG.
Use AI logo maker to create a one-of-a-kind logo for your company… ☺ ☺